The Australian federal election was held on Saturday 21 May 2022.
Australians in Vietnam who have registered for postal voting and received their postal vote application pack from the Australian Electoral Commission (AEC) – if not done so already – should return the completed ballot papers to the AEC as soon as possible. For votes to count, the AEC must receive the ballot papers no later than 3 June 2022.
Please visit the AEC website for further information: https://www.aec.gov.au/overseas/voting.htm
| | | |
| --- | --- | --- |
| | | Australia's ASEAN Senior Official and Deputy Secretary of Australia's Department of Foreign Affairs and Trade, Ms Katrina Cooper, visited Ho Chi Minh City and Hanoi on 2-4 March to discuss bilateral ties and ASEAN's 2022 agenda. Read more. |
| | | |
| --- | --- | --- |
| | | Ha Noi, 19th February 2022– Australia has delivered 3.6 million Pfizer COVID-19 vaccine doses to Vietnam over recent weeks through a procurement agreement with UNICEF and in partnership with Vietnam's Ministry of Health. The final 2.2 million doses arrived at Tan Son Nhat airport in Ho Chi Minh City today. Read more. |
For Australians needing consular assistance
If you are in Hanoi or elsewhere in the northern part of Vietnam and need consular assistance please contact us at +84 24 3774 0100 or [email protected]. If you are in Danang or south of Danang, including Ho Chi Minh City, please contact us on +84 28 3521 8100 or visit the Consulate General website.
If you need emergency consular assistance outside of normal business hours, the Department of Foreign Affairs and Trade Consular Emergency Centre (CEC) in Canberra is there to help 24 hours a day, 7 days a week. Contact the CEC by calling the Embassy switchboard +84 24 3774 0100 and follow the prompts for emergency consular assistance. Alternatively, contact the CEC directly by dialling +61 2 6261 3305 (international call charges apply). The CEC is also an advisory line for concerned family members in Australia and can be called on 1300 555 135 (for the cost of a local call within Australia).
Stories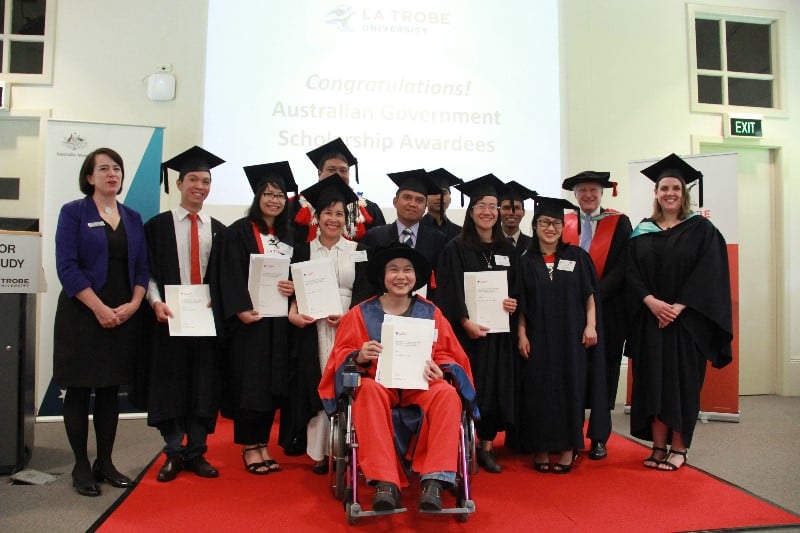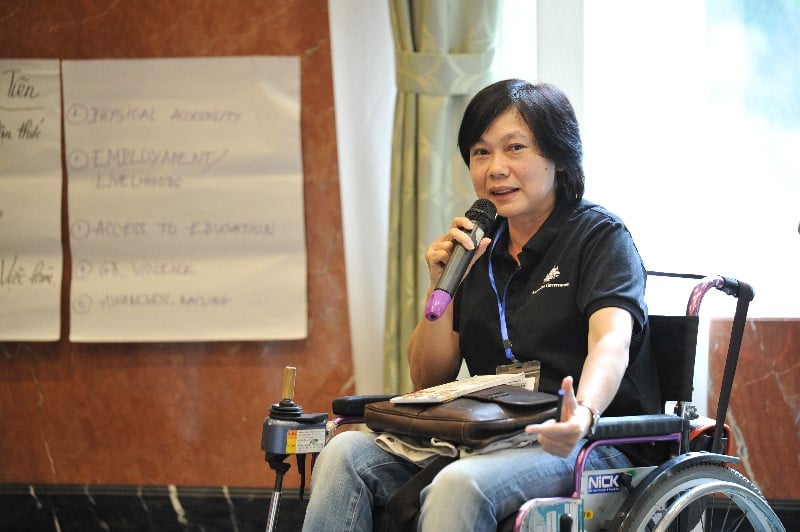 Dr Vo Thi Hoang Yen is an Australia Awards alumna and a passionate advocate for people with disabilities, dedicating her professional life to advancing the interests of the community. Read more.
Passport and Notarial
Appointment Bookings

Visas and Migration

The Passport and Notarial counters are open from 13:30 to 16:30 on Mondays and from 08:30 to 12:00 on Wednesdays and Fridays, excluding public holidays. Passport and Notarial services are strictly by appointment only.

Clients without an appointment will only be seen in exceptional circumstances. If you require a time sensitive notarial or emergency passport service please contact us on [email protected] or via +84 24 3774 0100.

Did you know, online visa applications are assessed several weeks faster than a paper application?

For detailed Visa and Migration information for clients in Vietnam, please click here.
Australia in Vietnam