2023 NSW State Election
The 2023 NSW State election will take place on 25 March. If you're in Vietnam, you can still take part by applying online to vote by post. Postal vote applications close 6pm, 20 March - apply as soon as possible to ensure the ballot reaches you in time for you to vote by election day.
In-person voting or drop off for your postal vote would not be available in Vietnam. The NSW Electoral Commission website https://elections.nsw.gov.au/voters/voting-options/interstate-or-overseas list the overseas locations for the drop off for postal votes.
For more information, visit: https://elections.nsw.gov.au/ and https://www.facebook.com/NSWElections
| | | |
| --- | --- | --- |
| | | Australia's Deputy Prime Minister and Minister for Defence, the Hon Richard Marles MP, joined Vietnam's Minister of National Defence, General Phan Van Giang, for the inaugural High Level Meeting of Defence Ministers in Hanoi today. Read more. |
| | | |
| --- | --- | --- |
| | | Australia has delivered a further 4.2 million Pfizer-BioNTech COVID-19 vaccine doses to Vietnam through an agreement with UNICEF and in partnership with Vietnam's Ministry of Health. Australia has now shared more than 26 million COVID-19 vaccine doses with Vietnam. Read more. |
| | | Australia's Assistant Minister for Trade and Assistant Minister for Manufacturing, Senator the Hon Tim Ayres, visited Vietnam from 16-19 October 2022 for the OECD Southeast Asia Ministerial Forum and to lead an Australian business delegation to unlock new trade and investment opportunities. See more. |
For Australians needing consular assistance
If you are in Hanoi or elsewhere in the northern part of Vietnam and need consular assistance please contact us at +84 24 3774 0100 or [email protected]. If you are in Thua Thien Hue province or south of Thua Thien Hue, including Ho Chi Minh City, please contact us on +84 28 3521 8100 or visit the Consulate General website.
If you need emergency consular assistance outside of normal business hours, the Department of Foreign Affairs and Trade Consular Emergency Centre (CEC) in Canberra is there to help 24 hours a day, 7 days a week. Contact the CEC by calling the Embassy switchboard +84 24 3774 0100 and follow the prompts for emergency consular assistance. Alternatively, contact the CEC directly by dialling +61 2 6261 3305 (international call charges apply). The CEC is also an advisory line for concerned family members in Australia and can be called on 1300 555 135 (for the cost of a local call within Australia).
Stories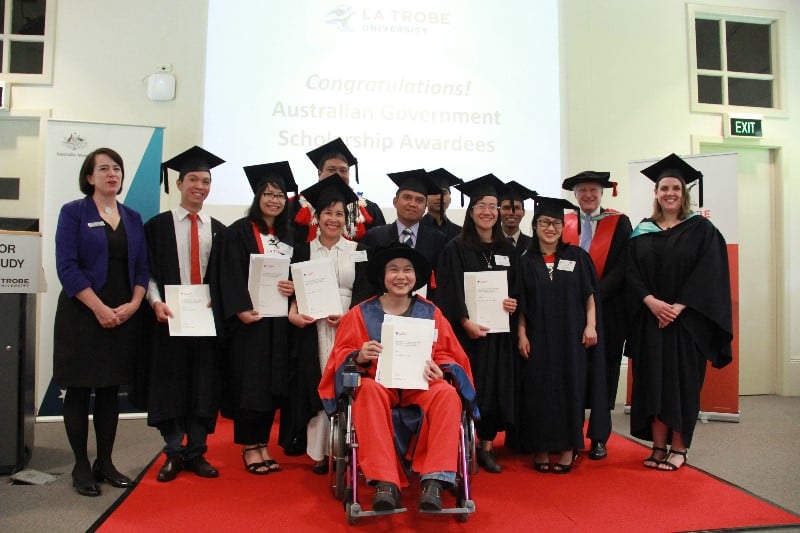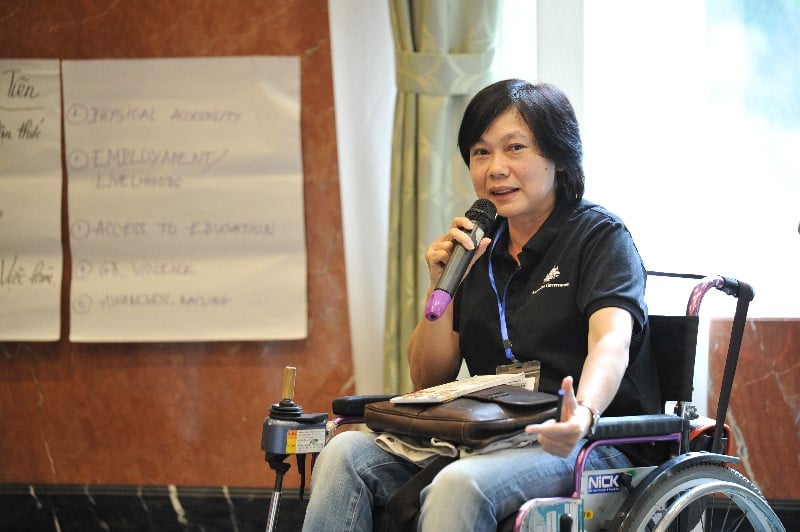 Dr Vo Thi Hoang Yen is an Australia Awards alumna and a passionate advocate for people with disabilities, dedicating her professional life to advancing the interests of the community. Read more.
Passport and Notarial
Appointment Bookings

Visas and Migration

The Passport and Notarial counters are open from 13:30 to 16:30 on Mondays and from 08:30 to 12:00 on Wednesdays and Fridays, excluding public holidays. Passport and Notarial services are strictly by appointment only.

Clients without an appointment will only be seen in exceptional circumstances. If you require a time sensitive notarial or emergency passport service please contact us on [email protected] or via +84 24 3774 0100.

Did you know, online visa applications are assessed several weeks faster than a paper application?

For detailed Visa and Migration information for clients in Vietnam, please click here.
Australia in Vietnam