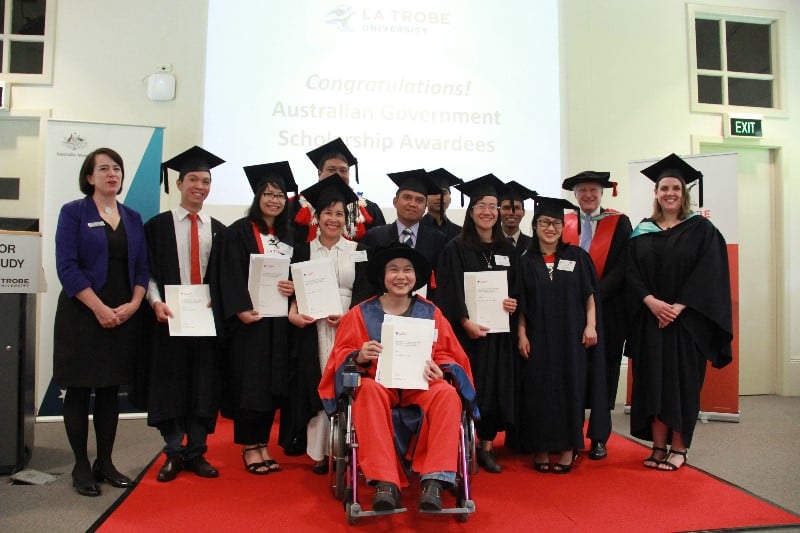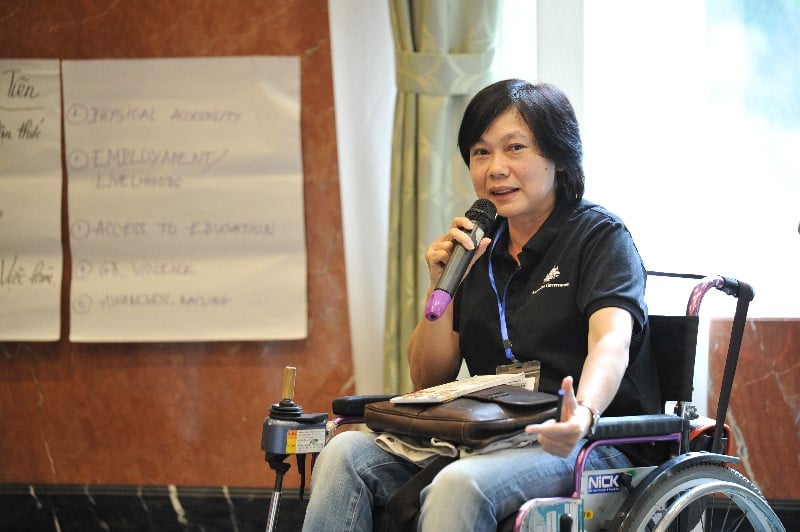 Dr Vo Thi Hoang Yen is an Australia Awards alumna and a passionate advocate for people with disabilities, dedicating her professional life to advancing the interests of the community. Experiencing polio at a young age, Dr Yen suffered paralysis of her legs and relies on crutches and a wheelchair for mobility. Her experiences dealing with discrimination and social biases based on her disability have inspired her life's education and work.
In 2005, she founded the Disability Research and Capacity Development (DRD) Center in Ho Chi Minh City. Since then, DRD has directly assisted 15,000 people with disabilities with a wide range of social services, including counselling, mental health treatment, and information dissemination. DRD also organises special training and workshops, and dispenses scholarships to young students with a disabilities to pursue higher education.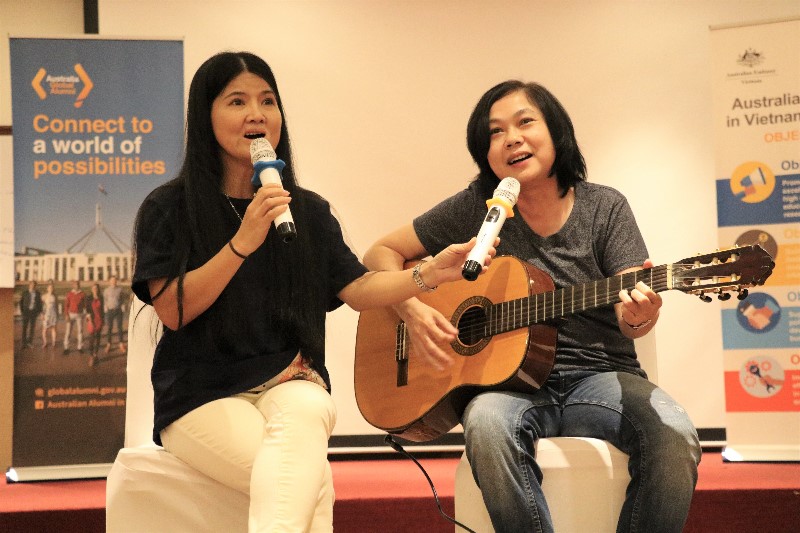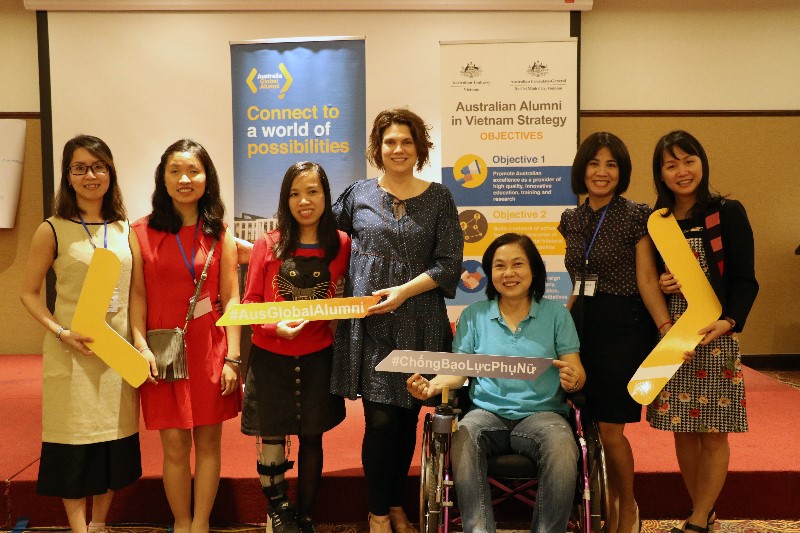 Dr Yen received the Australia Awards Scholarship to undertake a PhD at La Trobe University from 2014 to 2018. She was further awarded the 2018 Ramon Magsaysay Award, the premier prize for transformative leadership in Asia. Speaking at a ceremony for AustraliaAwards Scholarship and Endeavour Scholarship scholars, Dr Yen said, "the Australia Awards offered me a valuable opportunity to prove that, given equal opportunities, even a person from the most disadvantaged group like people with disabilities in developing countries can fulfil her dream of gaining a PhD from an accredited university."
She continued, "four years of living in Australia never ceased to amaze me, with its tolerance, diversity and provision of equal opportunities… I believe that such values raise hope for us, who come to Australia to not only obtain the latest knowledge of the field but also learn more about the values of tolerance, freedom, and democracy. We then go back home with our acquired knowledge and experience, and are able to make our community more open to diversity and to new ways of thinking."
After completing PhD in Australia Dr Yen continues to run the DRD while playing a very active role in Australian alumni activities. She is a core member of the alumni Disability Inclusion professional group that promoting accessibility for people with disabilities in Vietnam. D-map, her recent project on creating a map application that aims to help people with disabilities to search for accessible infrastructures, was partially funded by the Australian Alumni program.
Find out more about Australia Awards: https://www.dfat.gov.au/people-to-people/australia-awards/Pages/australia-awards-scholarships
Find out more about Australian Alumni network: https://www.facebook.com/AustralianAlumniinVietnam
Find out more about DRD: https://www.drdvietnam.org/
Photos:
Dr. Yen at the graduation ceremony for Australia Awards Scholarship recipients at La Trobe University
Do Yen sharing at a consultation workshop to set up a Disability Inclusion professional group
Dr Yen and Ms Tien sing at an alumni event
Dr Yen and other alumni at an alumni event