The Defence Section of the Australian Embassy acts as a conduit between the Australian and Vietnamese Defence Organisations, to enhance the military relationship between the two countries. The Section also attends to visiting Australian ships, aircraft and personnel in all areas of Vietnam, and generally acts as an experienced group of in-country facilitators in any Defence-related activity involving both Australia and Vietnam.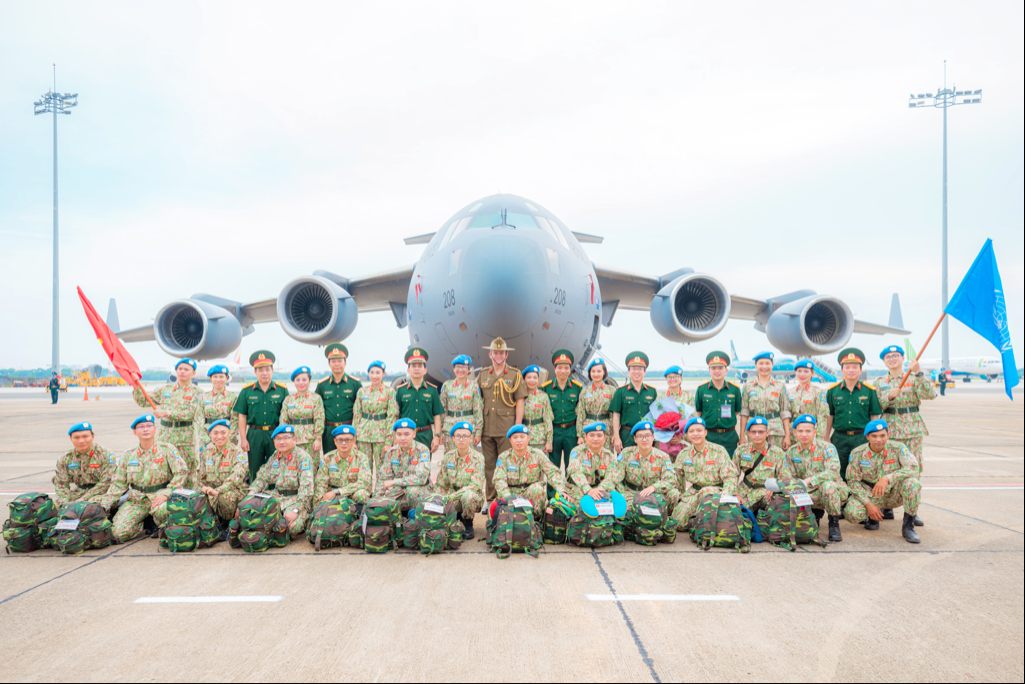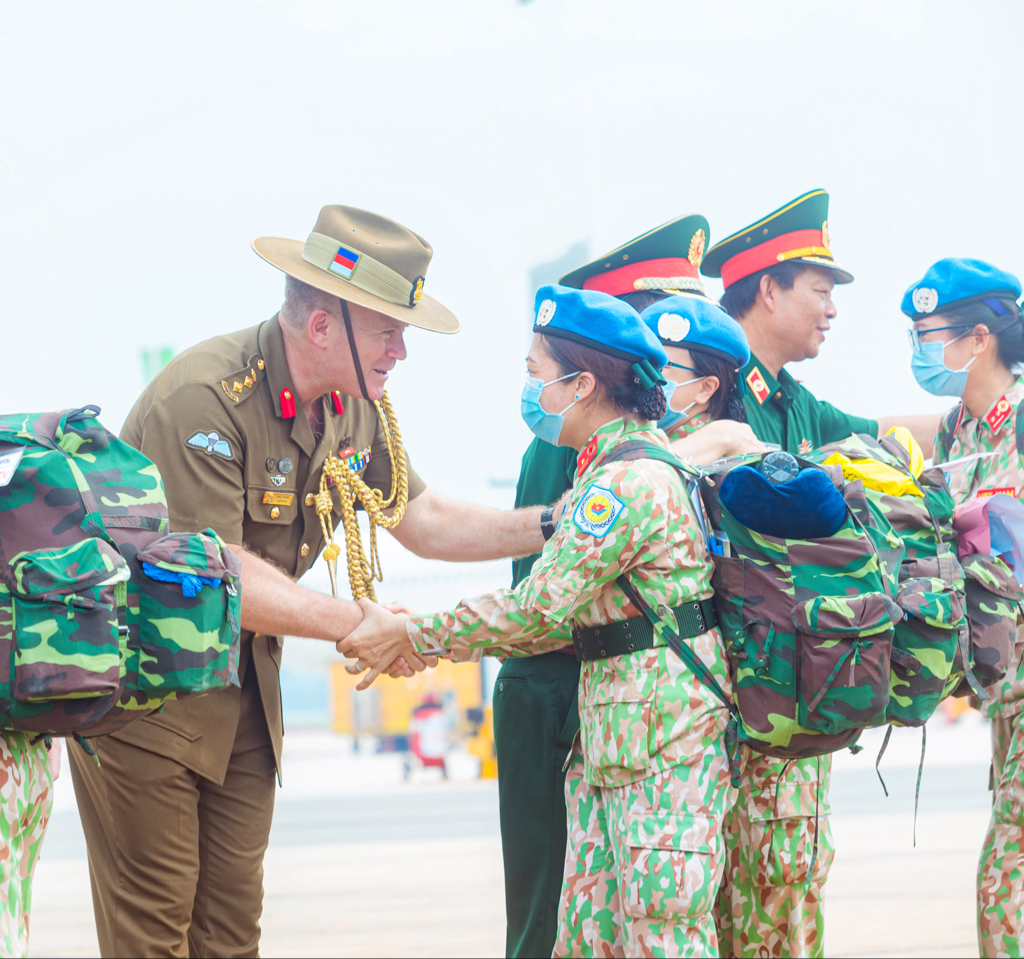 Strategic Airlift of Vietnamese Peacekeepers to South Sudan March-April 2021
Defence Cooperation Program
The relationship is largely supported through reciprocal training under the Defence Cooperation Program (DCP) between Vietnam and Australia. This program sees service personnel training in both countries. This takes the form of long-term professional development courses and short courses for Vietnamese personnel at Defence institutions in Australia, Mobile Training Team visits to Hanoi and Laos and individual training in Australia.
Defence relations between the Socialist Republic of Vietnam (SRV) and Australia were formalized in February 1999, when an Australian Defence Attaché was posted to Hanoi.
Prior to this, there had been minimal Defence interaction, comprising visits by Joint Services Staff College ('96, '98) and preliminary discussions on cooperative Anti-Malarial Research.
A Colonel of the Vietnam People's Army (VPA) became the first Vietnamese military officer trained in Australia under the Defence Program when he commenced Australian Defence College in January 1999.
Government policy has consistently been that bilateral Defence relations will proceed "at a pace comfortable to both sides"
The Australia-Vietnam Defence relationship has developed significantly since the Memorandum of Understanding for Defence Cooperation was signed by our Defence Ministers in November 2010. Australia has, for the first time, begun to engage the VPA in practical activities, such as limited training activities between our Navies and Special Forces personnel. At Vietnam's request, Australia has also taken a lead role in providing English Language and specialist training to VPA peacekeepers prior to their planned inaugural UN peacekeeping deployment to South Sudan in 2014.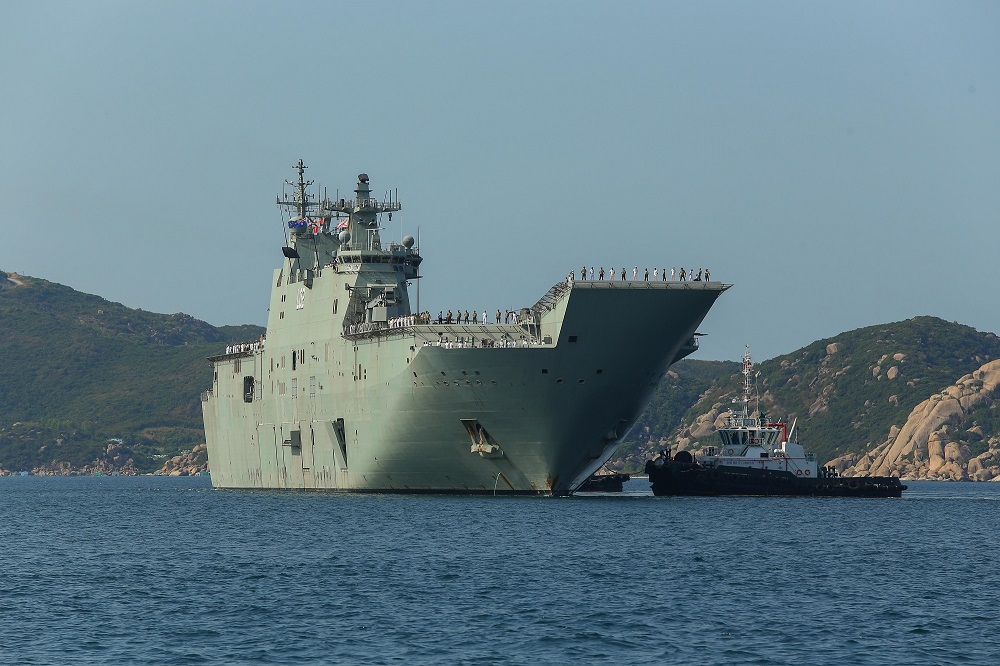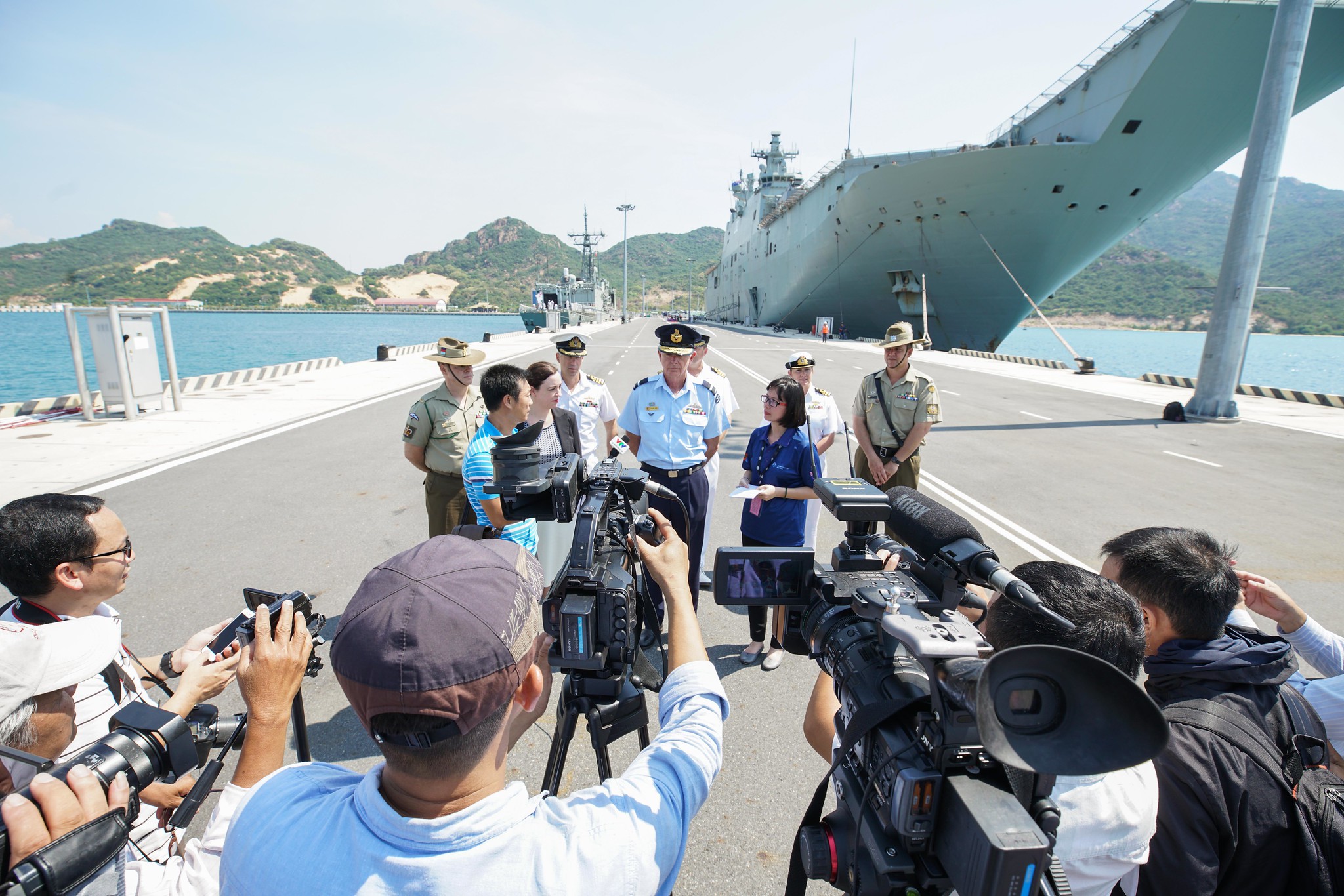 Australian Royal Navy Ships Conduct Goodwill Visit To Vietnam, May 2019
Defence Personnel Visiting Vietnam – Holiday
Defence personnel who are proposing to visit Vietnam other than "official business" are requested to notify the Defence Section by e-mail of the following information:
Regimental Particulars.

Arrival and departure date in Vietnam.

Reasons for visiting Vietnam.

Brief itinerary whilst in Vietnam.

Contact number (either mobile or phone number of hotel/s.
Contacts
Defence Attaché (DA): Colonel Paul Foura
Assistant Defence Attaché: Major Nicholas D'Arcy
Defence Cooperation Education Officer (DCEO): Major Amanda Jenner
Defence Administrative Assistant: Warrant Officer Class Two Mark Phillips
Manager Attaché Coordination: Ms Le Ngoc Anh
Assistant Attaché Coordination: Ms Nguyen Thi Duyen
Defence Cooperation Program Manager: Ms Le Minh Thu
Defence Cooperation Program Assistant: Ms Pham Ha Anh
Tel: +84 24 3774 0100
Other Information
For more information on the Australian Defence Force (ADF), see the links below.