The Australian Federal Police (AFP) is the Australian Government's policing representative in Vietnam. The AFP's representation in Vietnam is a proven and excellent example of global law enforcement collaboration. The AFP and Vietnam's Ministry of Public Security (MPS) have collaborated in fighting transnational serious and organised crime since law enforcement representations commenced from Bangkok Post in 1993. The first AFP Post opened in Hanoi on 1 April 1999 and was subsequently complemented by the opening of the AFP Post in HCMC on 13­ June 2003, and the Vietnam Australia Joint Transnational Crime Centre (JTCC) in 2010.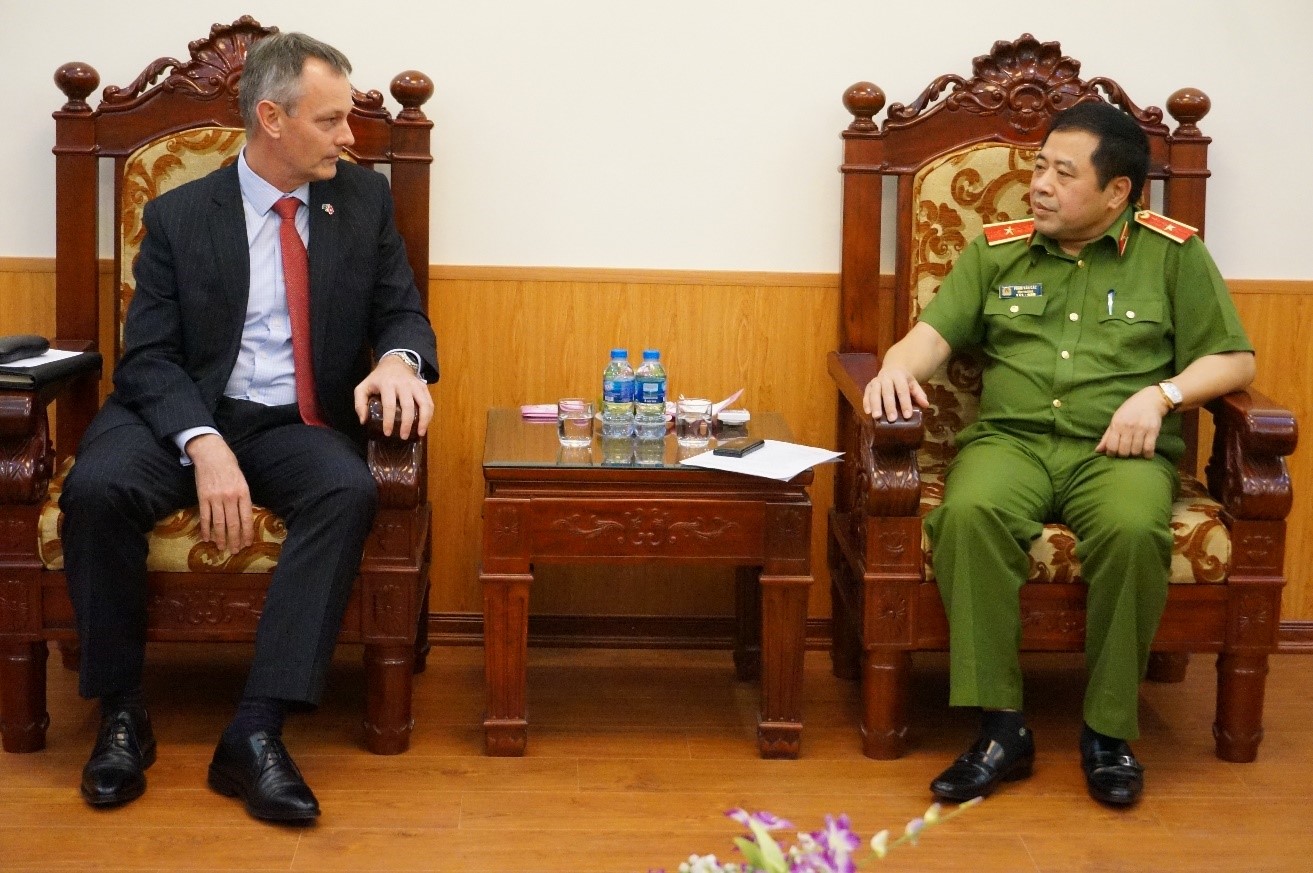 AFP Senior Officer Vietnam and MPS Director of Counter Narcotics discuss regional joint operations.
The mutually beneficial relationship has been built on a solid foundation of trust, respect, honesty and friendship. It continues to provide significant outcomes for both countries, and indeed the region, to offset the impact of transnational serious and organised crime. The AFP and MPS engage at the strategic level, share criminal intelligence, conduct joint operations and work to develop capability.
Testament to our collaboration is the number of transnational criminal syndicates that have been disrupted and syndicate members prosecuted, convicted and sentenced for their serious offending. Large volumes of illicit goods have been seized. These joint investigations have focused on illicit drugs, cybercrime, child exploitation and people smuggling to name but a few. To facilitate these operations there have been delegations of police sent from one country to the other to further our collective endeavours.
Strategically, the AFP is also proud to have been given the opportunity to assist our Vietnamese colleagues over the years with ongoing capability development in areas such as cybercrime, forensics, English language, intelligence analysis and tools, significant equipment and delegation exchanges.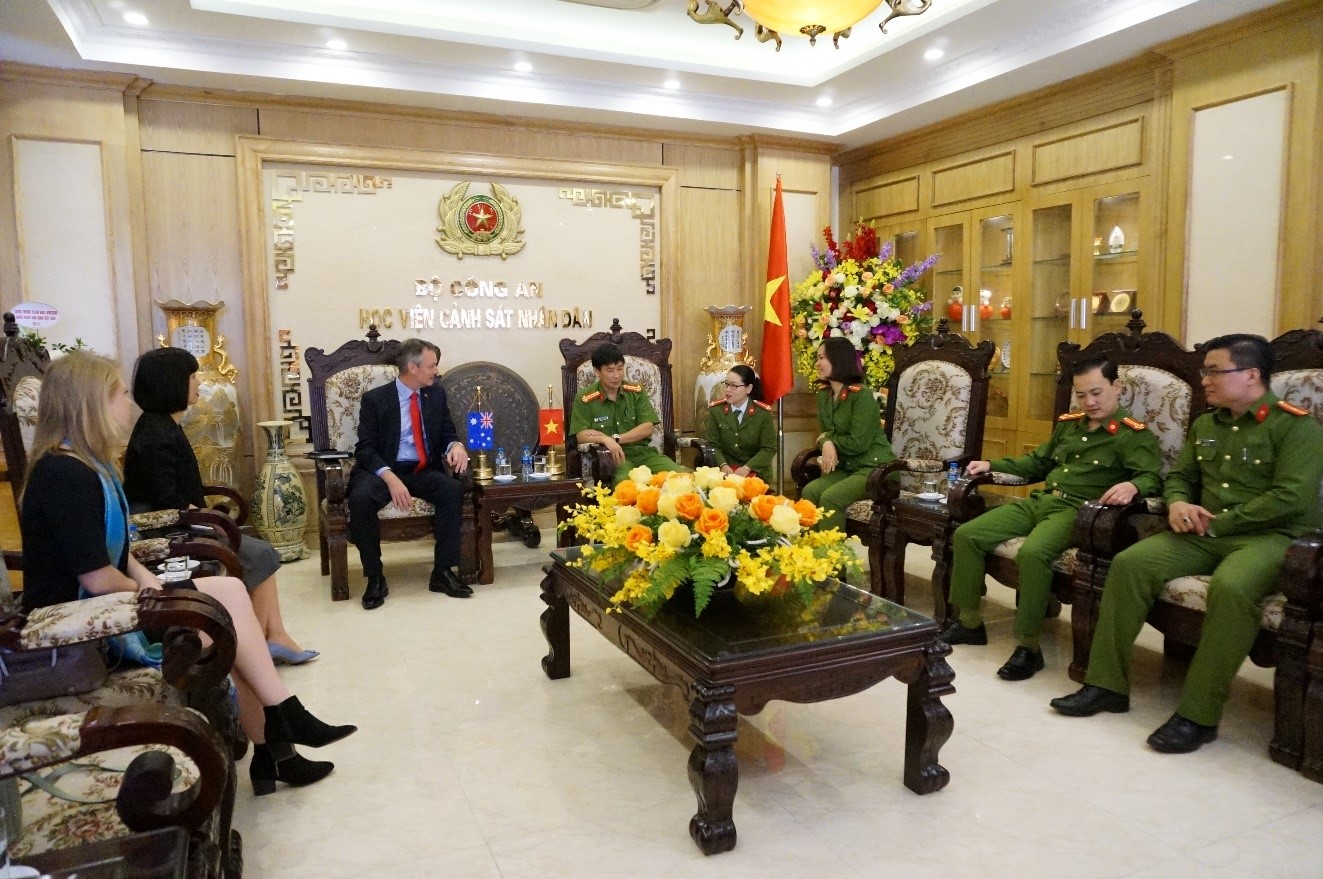 AFP Senior Officer Vietnam, AFP Hanoi staff and MPS Senior Officers of the People's Police Academy discuss future capability development.
Asia Region Law Enforcement Management Program (ARLEMP)
Importantly, the AFP and MPS in partnership with RMIT University have jointly managed and coordinated the ARLEMP over the past 14 years, running 49 very successful programs for over 1000 participants. ARLEMP is a law enforcement management program for identified emerging leaders that addresses current and emerging transnational crime types. ARLEMP has welcomed over 30 countries to its programs. This is undoubtedly a regional training law enforcement flagship, of which Australia and Vietnam can be extremely proud.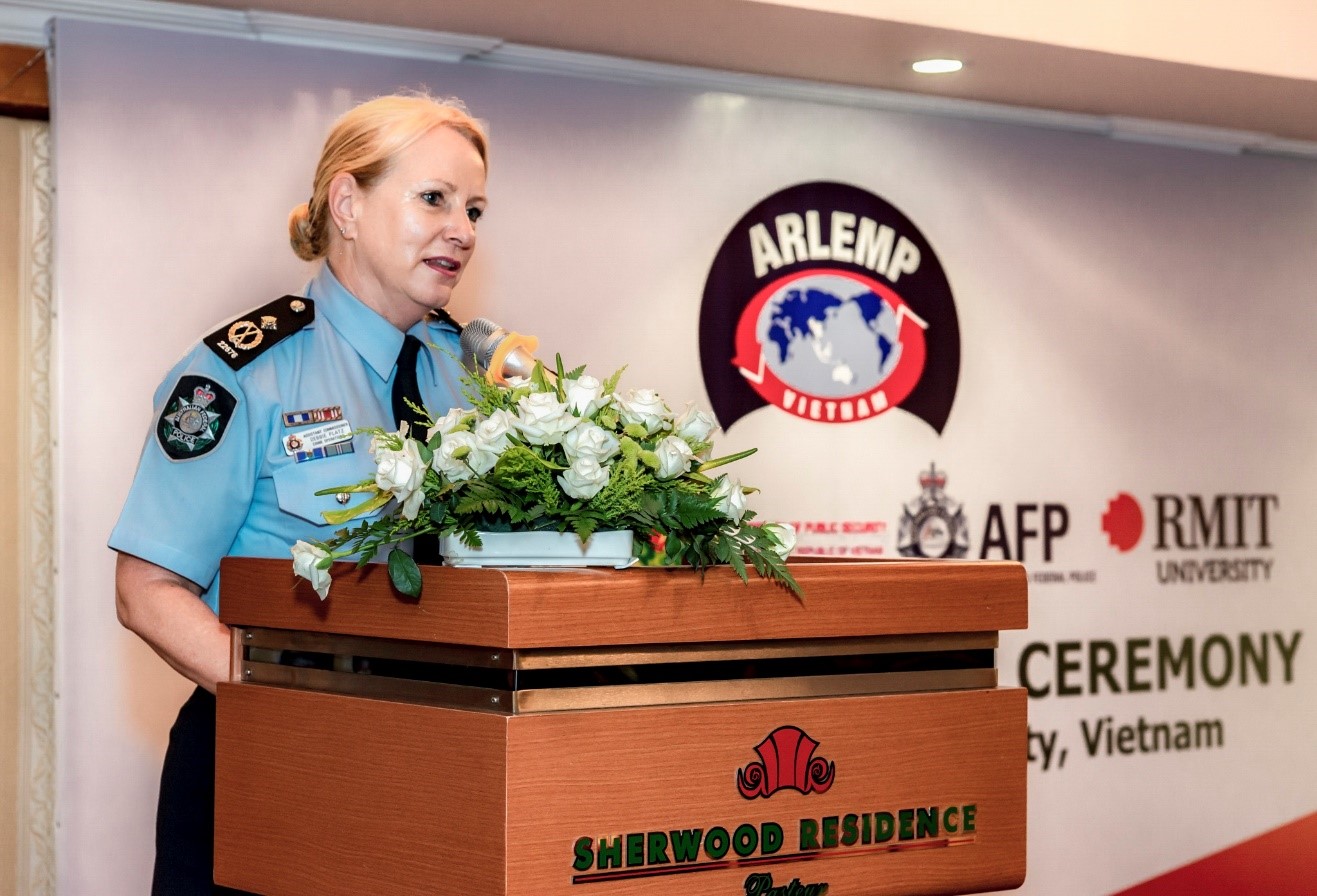 AFP Assistant Commissioner Deborah Platz, National Manager Crime Operations, addresses ARLEMP49, themed on Child Sexual Exploitation, in June 2019.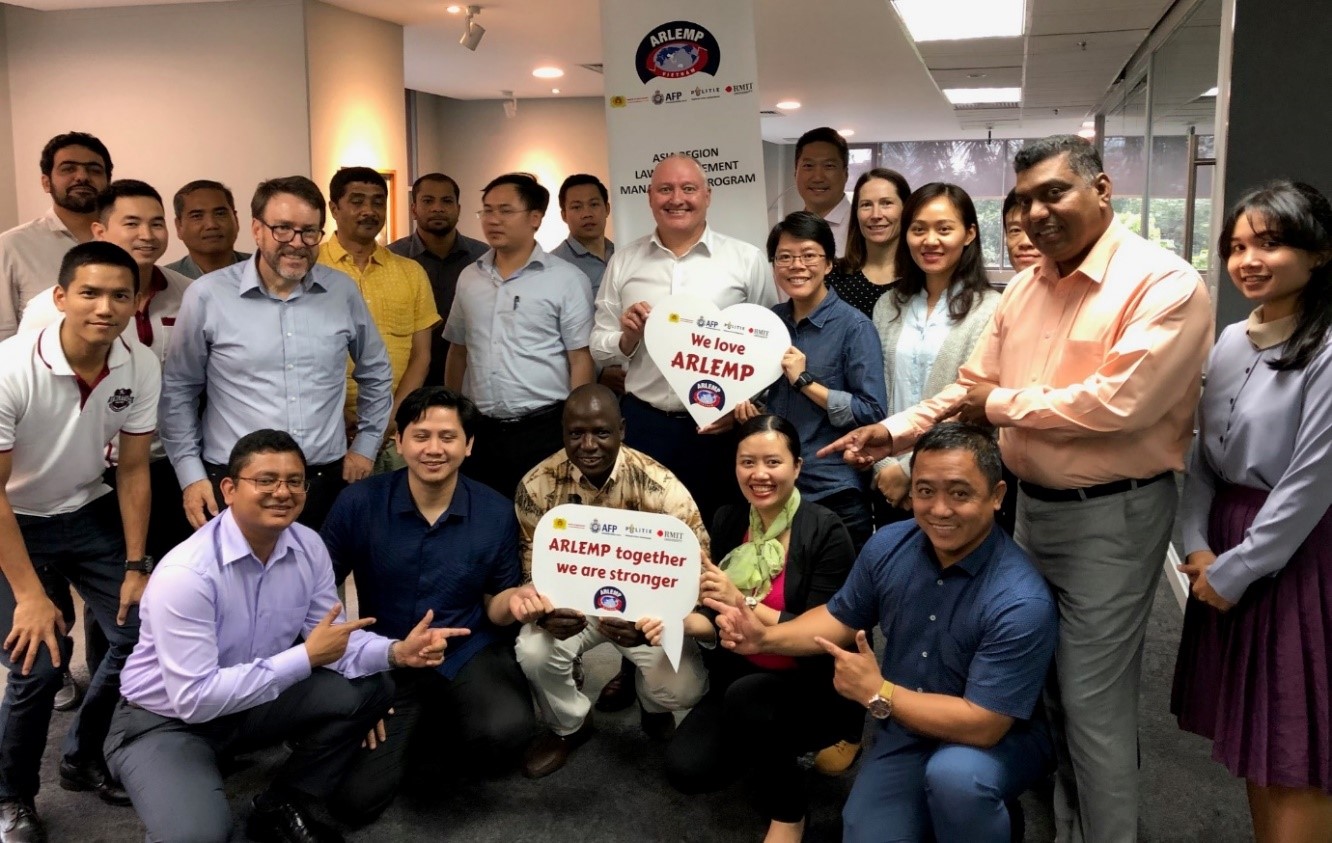 AFP Commander Glen McEwen, AFP Manager Asia, Professor Greg Barton, Alfred Deakin Institute and ARLEMP 48 Transnational Counter Terrorism Investigations, participants in April 2019.
Joint Transnational Crime Centre (JTCC)
The JTCC is a further highlight of the strength of the law enforcement relationship. This cooperative law enforcement venture between Vietnam and Australia is the first project of its kind to be established in Vietnam with a unique model consisting of eight different departments from the Security, Immigration and Police elements of the MPS, and an AFP Law Enforcement Advisor working together to combat the perils of transnational serious and organised crime..
For further information on the role of the Australian Federal Police (AFP) overseas, please visit the AFP website via the following link www.afp.gov.au