| | | |
| --- | --- | --- |
| | | Hanoi, 10 November 2021 - Australia's Minister for Foreign Affairs and Minister for Women, Senator the Hon Marise Payne, visited Vietnam on 9 November 2021 to discuss ongoing cooperation under the Australia-Vietnam Strategic Partnership. Read more. |
*IMPORTANT*

If you are an Australian citizen or Australian permanent resident who wishes to return to Australia and has been unable to do so, you may wish to register with the Australian Embassy in Vietnam.

If you have already registered with the Embassy, or the Australian Consulate-General in Ho Chi Minh City, via email since March 2020, do not complete an online registration. For those who have not already registered, please do so here: https://covid19.dfat.gov.au. When prompted to provide your address, provide the address of your current location in Vietnam, not your residential address in Australia. Please complete the registration process for each member of your family.
Travellers to Australia should contact their airline regarding requirements relating to COVID-19 testing.
The medical providers here are provided without endorsement, for your reference only. This is not an exhaustive list. Other medical providers may provide PCR testing in these cities.
For Australians in Vietnam

Australia's travel advice website, Smartraveller, contains up to date information on the novel coronavirus outbreak and its impact on travel to Vietnam. Help us help you be prepared and informed by subscribing by email or to the new SMS service to receive critical alerts.

The Australian Ambassador in Vietnam, HE Robyn Mudie, is sharing regular messages on our social media channels. You can view the latest videos on Facebook and Twitter. Don't forget to follow us for the latest updates.

For Australians returning to Australia

Please visit the Australian Government's Department of Home Affairs website for the latest advice in relation to travelling to Australia.

For information on how best to protect yourself, your family and your community

Please visit the Australian Government's Department of Health www.health.gov.au/
For Australians needing consular assistance
If you are in Hanoi or elsewhere in the northern part of Vietnam and need consular assistance please contact us at +84 24 3774 0100 or [email protected]. If you are in Danang or south of Danang, including Ho Chi Minh City, please contact us on +84 28 3521 8100 or visit the Consulate General website.
If you need emergency consular assistance outside of normal business hours, the Department of Foreign Affairs and Trade Consular Emergency Centre (CEC) in Canberra is there to help 24 hours a day, 7 days a week. Contact the CEC by calling the Embassy switchboard +84 24 3774 0100 and follow the prompts for emergency consular assistance. Alternatively, contact the CEC directly by dialling +61 2 6261 3305 (international call charges apply). The CEC is also an advisory line for concerned family members in Australia and can be called on 1300 555 135 (for the cost of a local call within Australia).
Stories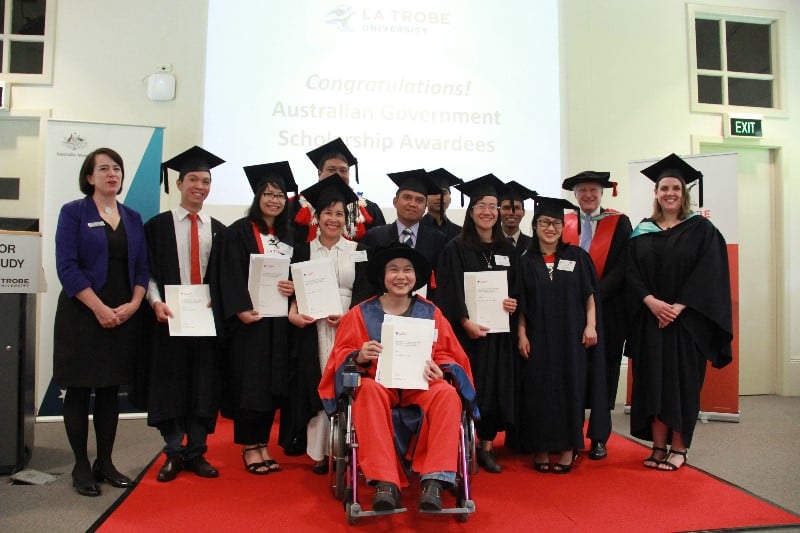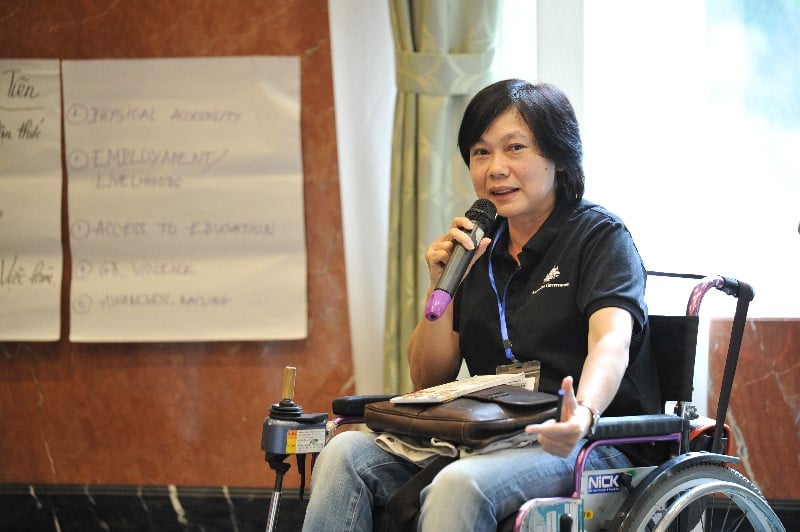 Dr Vo Thi Hoang Yen is an Australia Awards alumna and a passionate advocate for people with disabilities, dedicating her professional life to advancing the interests of the community. Read more.
Passport and Notarial
Appointment Bookings

Visas and Migration

The Passport and Notarial counters are open from 08:30 to 12:00 on Tuesdays and Thursdays, excluding public holidays. Passport and Notarial services are strictly by appointment only.

Clients without an appointment will only be seen in exceptional circumstances. If you require a time sensitive notarial or emergency passport service please contact us on [email protected] or via +84 24 3774 0100.

Did you know, online visa applications are assessed several weeks faster than a paper application?

For detailed Visa and Migration information for clients in Vietnam, please click here.
Australia in Vietnam