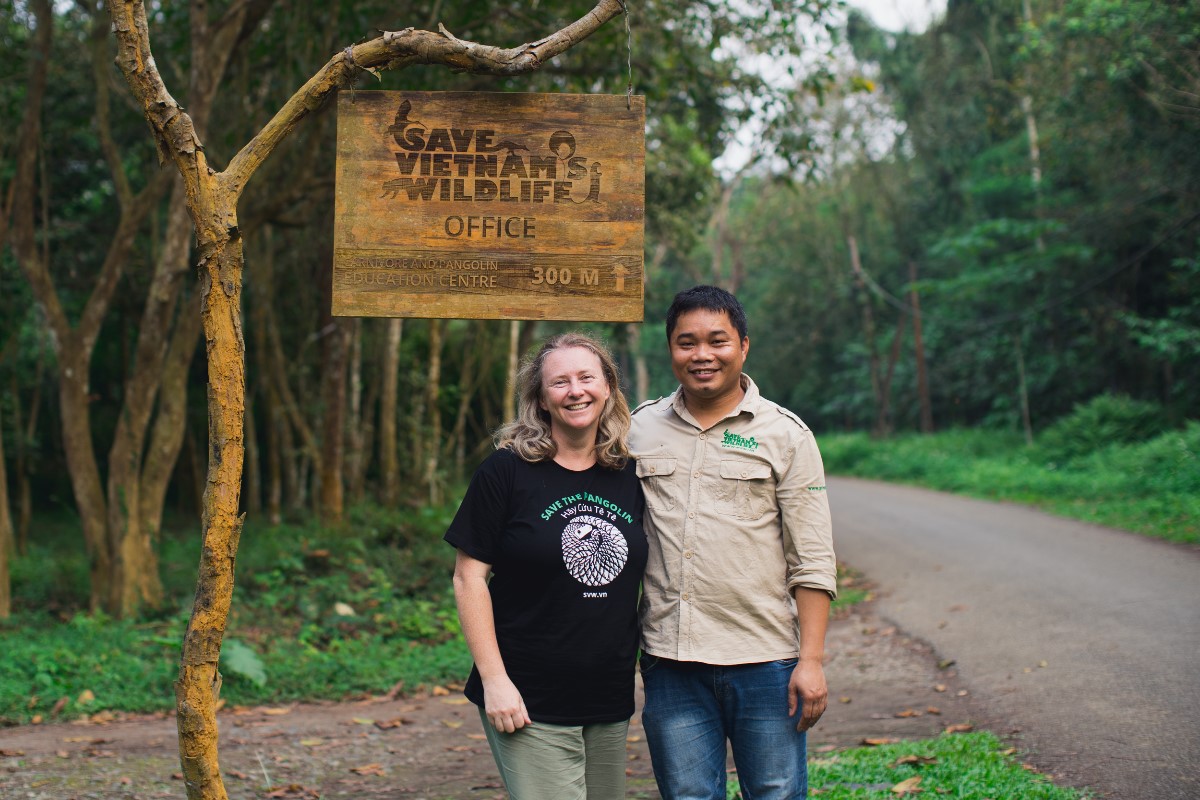 Save Vietnam's Wildlife, which is dedicated to rescuing animals from the illegal wildlife trade, are now better equipped to carry on their critical work thanks to the support of Australian volunteer Leanne Wicker.
Leanne volunteered with Save Vietnam's Wildlife from 2006 to 2008, and has maintained strong contacts with the wildlife conservation organisation. Her and Save Vietnam's Wildlife were thrilled to receive the 98 million dong grant as part of the Australian Volunteers Program's Go Back<>Give Back competition. Leanne is now a senior veterinarian at Zoos Victoria based at the Australian wildlife park, Healesville Sanctuary.
Many of the animals rescued from the illegal wildlife trade by the team at Save Vietnam's Wildlife are dehydrated, malnourished and suffering from parasitic infections, and need the care of a skilled veterinary team. Thanks to Leanne, the team are now able to use the brand new equipment and have improved their wildlife care skills, critical to their conservation work.
In April, Leanne joined the veterinary team in Cuc Phuong National Park, Vietnam to catch up with old friends, conduct training, and support the delivery and use of a new anaesthesia machine and patient warmer, all of which will help increase the number of animals successfully released into the wild, especially the endangered pangolin.