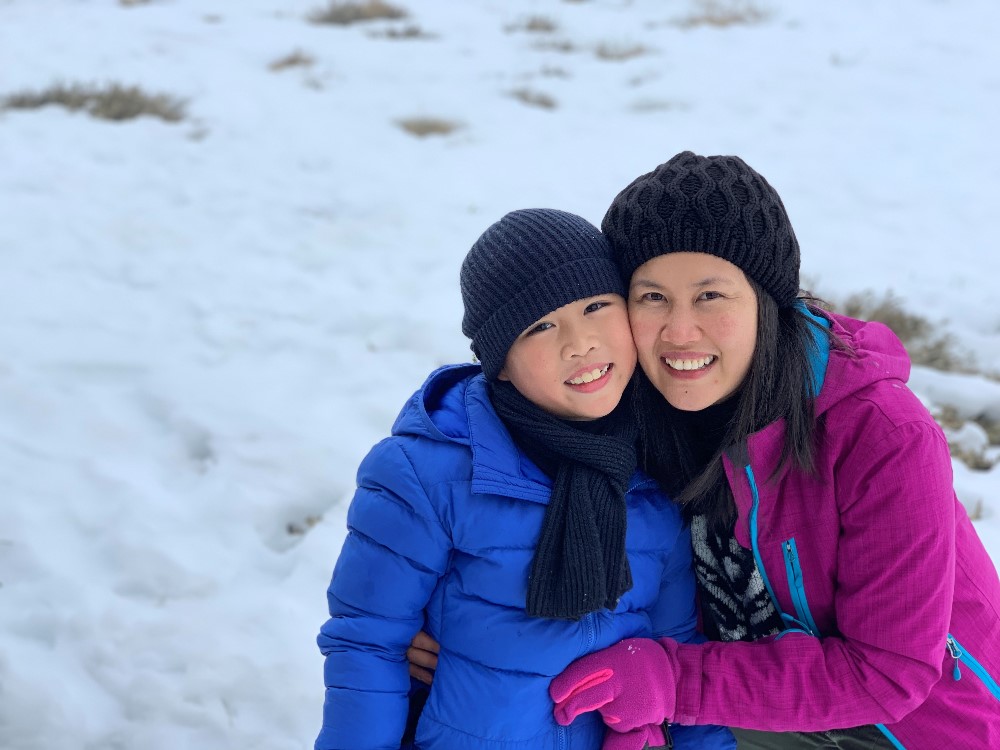 Huệ was born in 1985 in rural Vietnam. Her father had fought in Cambodia against Pol Pot and, when she was 12, became sick from Agent Orange exposure. As the eldest of three children, she wanted to leave school to help her mother earn enough money to pay the bills and look after her father, but she was convinced to stay in school by her teachers and parents. However, before too long the family had to sell most its belongings and ran out of money, so, at the age of 13 Huệ travelled to Hanoi on her own to find work.
Starting out on the streets
Fortunately, she had a cousin in Hanoi so was able to work on a street stall with her when she first arrived. But, due to changing circumstances, she soon found herself selling postcards to tourists, along with many other children.
Sometime later, she approached a lady on the street and tried to sell her postcards. The lady refused and walked on, but soon turned back and bought some. The lady was Tracey Lister, who was setting up the training centre for KOTO – a hospitality social enterprise – with fellow Australian, Jimmy Pham. According to Tracey: 'She asked if I wanted some postcards and, when I said no, turned away without asking again. I knew she wasn't going to survive long selling postcards!'
Concerned about the young Huệ, Tracey returned soon after with Jimmy. 'I thought he was her translator!' says Huệ. She continued, 'They invited me for tea on Nha Tho Street and told me about KOTO. I was doubtful, especially as they told me I would get paid to study!' But she went for a look at the venue in Van Mieu Street – where KOTO still has a restaurant today – and went straight home to do her application. Unfortunately, she was still too young to start the training so had to return to the streets, but after 6 months they sent someone out to find her and invited her to join the course.
She recalls being told by the trainer that she was too small to work in the kitchen then 'I was sent for a health check at SOS Medical Centre and for the first time I stood on some scales – I was 36kg! No wonder I was too small to work in the kitchen!' So she joined the very first front of house (FOH) training course at KOTO in 2001 and graduated the following year.
As she was still too young to work in a hotel – where most trainees start out – she instead started as a FOH supervisor at the KOTO restaurant then, in 2005, worked at the training centre as a FOH trainer.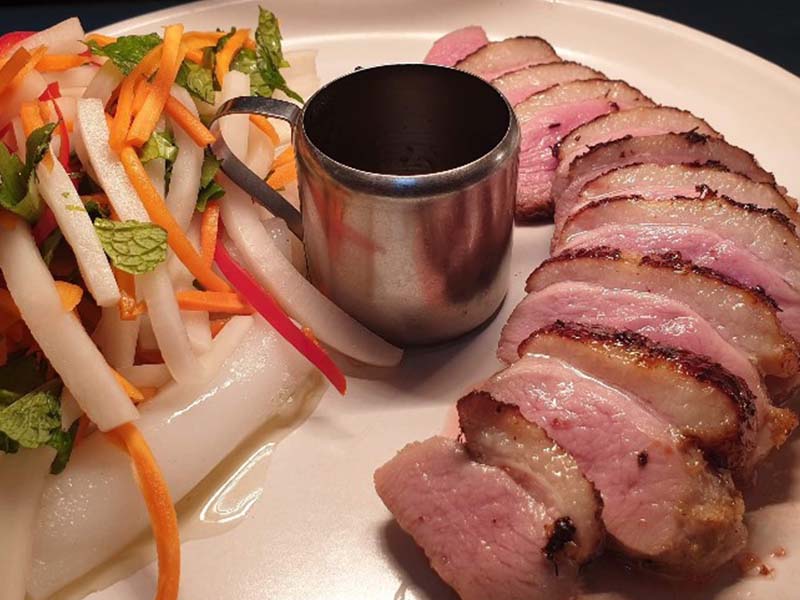 Australia calling
Huệ's first trip to Australia came in 2004 when, along with Jimmy and Ms Ha - another Class 1 KOTO graduate - she went on a 3 month fundraising tour, covering five states. She returned to Australia in 2009 with a scholarship to Box Hill Institute where she completed an Advanced Diploma in Hospitality Management. After having a baby, in 2011, she achieved her second scholarship, this time to La Trobe University in Melbourne to study Leadership and Management. Scholarship funding cuts forced her to take a break from study to work, and she found herself at a restaurant in Echuca, near Moama in Victoria.
After graduation, she was delighted and relieved to have her son join her in Australia. He'd been living with her parents. 'It was such a difficult time' she recalls. Having already gained permanent residency status, she saw an opportunity to open a restaurant in Echuca. Sen on Madison is a resort in the town, with an attached restaurant. Along with Nhung and Van, fellow KOTO graduates, and a Cordon Bleu trained chef she had met at the Sofitel in Melbourne – Shane - she leased the restaurant and re-launched with a Vietnamese menu in 2017. The menu focusses on authentic Vietnamese dishes, such as bun cha, bun bo, Hanoian style spring rolls, pho xao - stir-fried crispy noodles and roasted pork belly. In 2018, Huệ and her partners opened Sen Express, a Vietnamese street food and juice bar.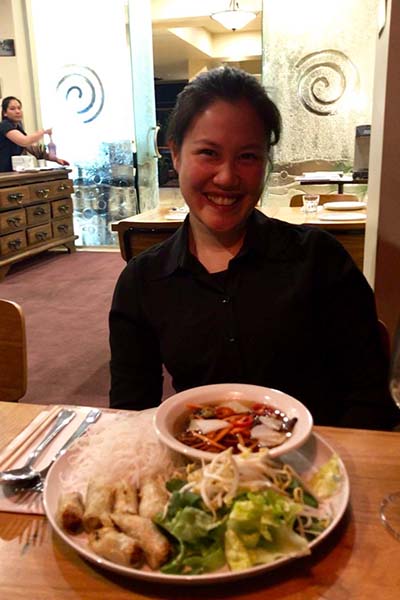 Giving back
Huệ is in close contact with Jimmy, Tracey and other friends from KOTO and remains committed to supporting the social enterprise. In 2018, Sen on Madison ran a fundraiser for KOTO's Young Leader project and raised A$10,000, thanks to Huệ and her team's connections with the local council, businesses and local schools. Board Directors of KOTO International also travelled to the restaurant from Melbourne.
The restaurant also supports a local community living and respite centre for people with disabilities by donating food that the charity then sells to generate income. They also provide vouchers for fundraising events.
Overcoming challenges
Sen on Madison is now a well-known Echuca/Moama restaurant, attracting both locals and tourists. But one of the main challenges the team had to overcome was the lack of understanding of Vietnamese food in the small town. Locals were more familiar with the Chinese style of cuisine, so expected it to be more like that: this required some education to overcome. They achieved this through featuring photos and detailing the taste and the ingredients for each dish.
Sourcing has been another challenge. Echuca is a rural area, so lacks the availability of Asian produce, such as the fresh herbs the chefs need to reproduce the flavoursome dishes. Groceries and dried goods need to be sourced from out of town, from over 200km away in Melbourne, Bendigo and nearby cities.
Another challenge is the seasonality, with less tourists visiting and locals tending to leave in the winter. They are working on how to best address this challenge.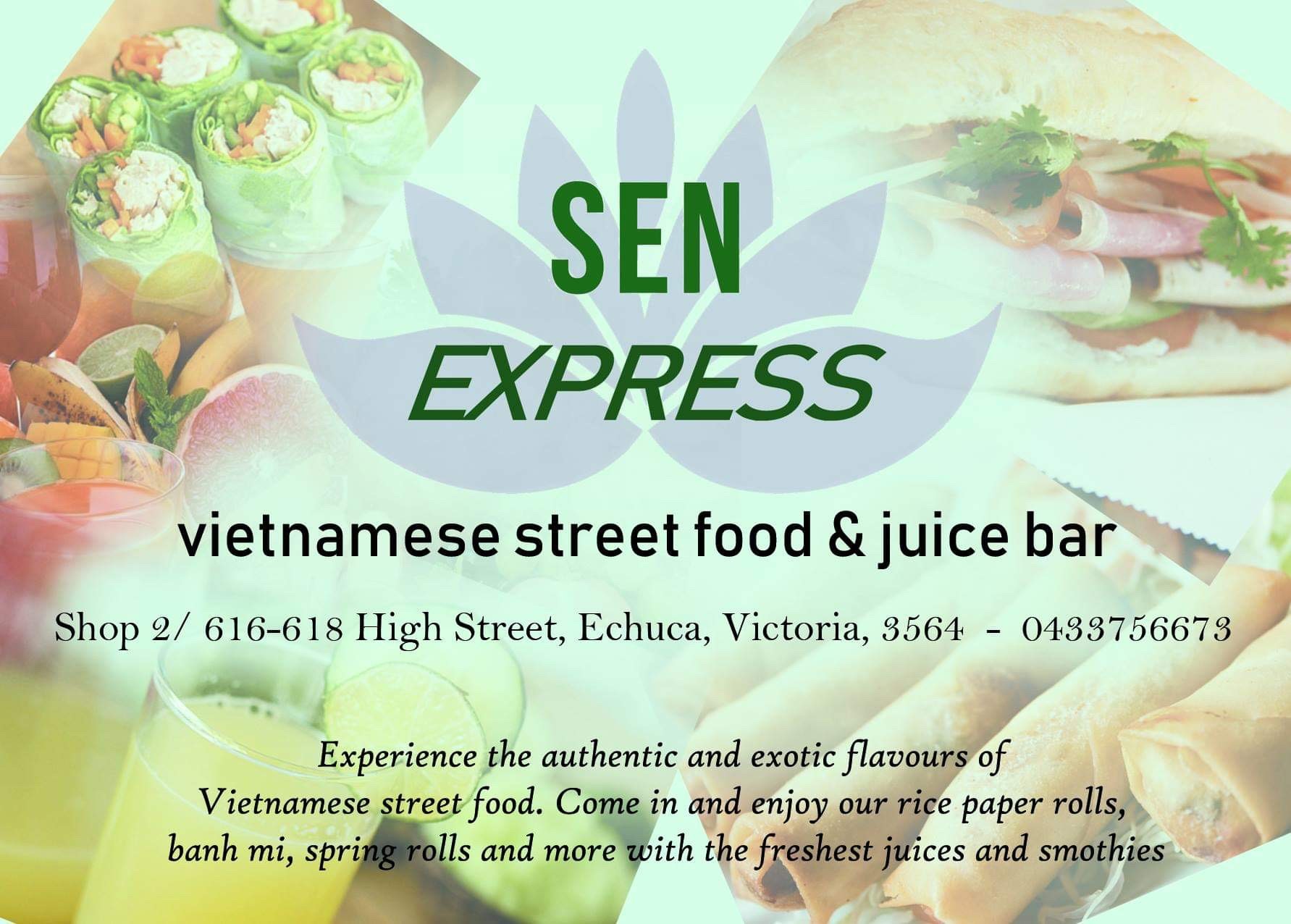 What does the future hold?
Winter may be a quiet time for the restaurant, but it is also a time to make plans. So what are her plans for the future? 'I want to introduce Vietnamese food to more people outside Echuca. But I still want to focus on the more rural areas, where there is less competition and where people are more likely to become loyal,' says Huệ. And personally? 'I want my son to have a better education, which I didn't have a chance at when I was at his age.'
About HER TURN
The Australian Government is proud to support KOTO's work in Vietnam through providing funding and volunteers and collaborating to promote the Vocational Education and Training sector. In May 2016, KOTO received A$25,000 from DFAT to provide vocational hospitality training for five female ethnic minority youths. The students graduated in November 2018 and are now employed in restaurants and hotels in Hanoi. Based on the success of this support, DFAT has provided additional funding of A$250,000 to KOTO for a three-year project called HER TURN (2018 – 2021). The project will support further vocational training and entrepreneurial skills development for rural and ethnic minority women in Vietnam.