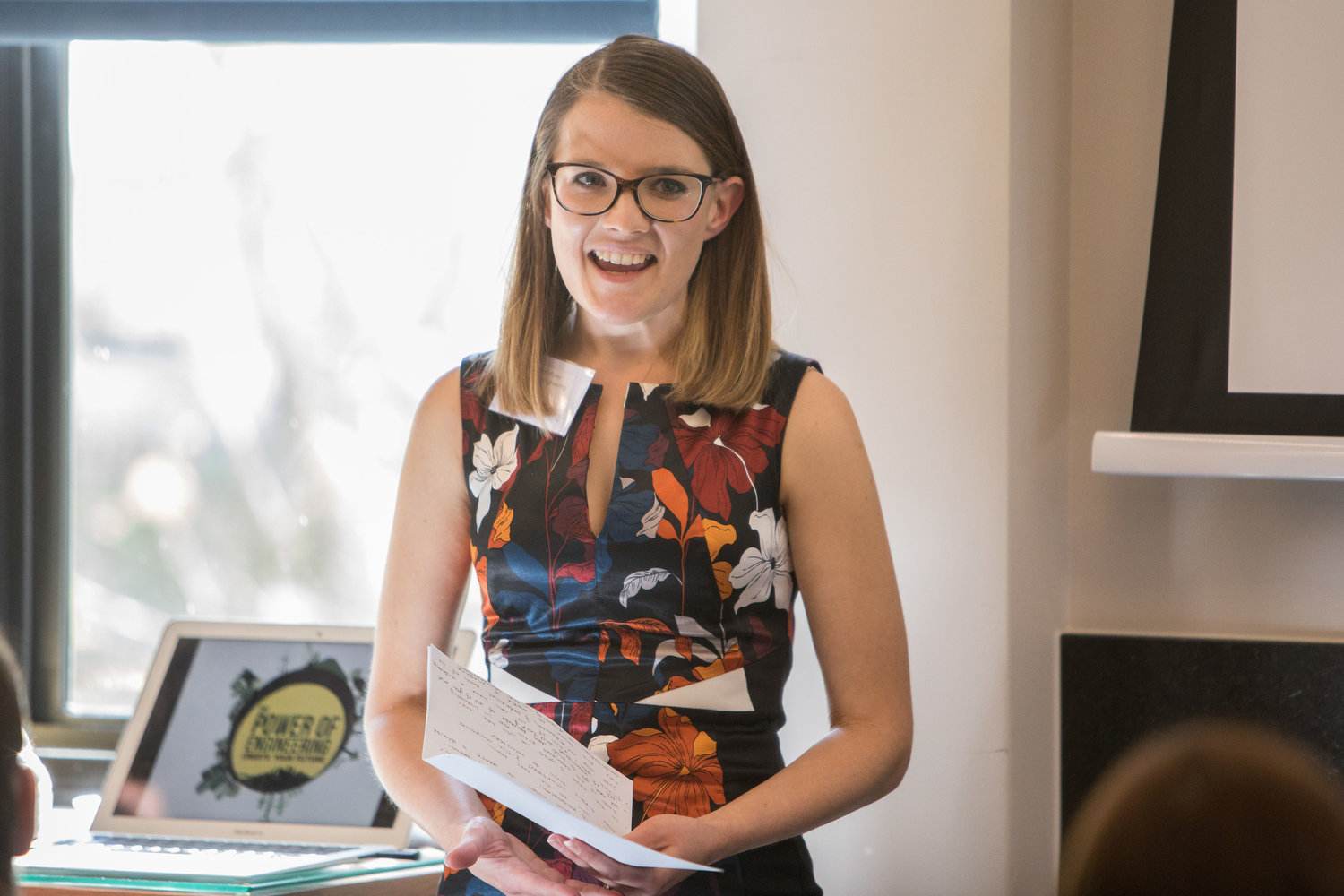 Felicity Furey is an award winning inspirational speaker, entrepreneur and engineer passionate about diversity. As a founder of two social enterprises, Felicity has shifted the perception of engineering with thousands of young people and companies. Felicity has been named as a Superstar of STEM, one of the Financial Review BOSS Magazine's Young Executives of the Year in 2016 and named as one of Australia's '100 Women of Influence' at just 26 years old. Felicity has been featured on ABC News, Sky News, the Australian Financial Review and the Australian.
Example topics:
Engineering the Unexpected
Felicity Furey never expected to be an engineer, to work in a male dominated industry, to set up two businesses or be passionate about creating a diverse and inclusive workforce. But that is exactly how her engineering career has unfolded.
Sheryl Sandberg said careers are more like jungle gyms rather than ladders.
Careers can be unexpected and unpredictable. In this inspiring keynote, Felicity will share her career journey – the challenges and the wins and explore how you can build your own personal career jungle gym in engineering. This will be followed by a Q and A discussion.
The Sky's the Limit with a STEM Mindset
A foundation in STEM and a STEM mindset can take you places you never expected. In this engaging key note, Felicity Furey will share her journey in STEM and explore:
The creativity and innovation of a STEM mindset
Myth busting STEM careers: where maths, science and engineering can take you from ensuring people can travel home safely to starting your own business and learning how to fly a fighter jet
'When will I ever learn this?!' – how a foundation in STEM is a mindset and way of thinking
Felicity will share her journey from a self-confessed average student and maths 'hater' to a maths lover and how she has had a successful career with a STEM mindset.
Educating for 2050: Thinking technologically now
Australia's Prime Minister in 2050 is 15 years old right now. How prepared do you think they are to lead in a rapidly changing world? And what will this world even look like? There have been many predictions made about what the future will be, but the only thing we are certain of is that it is uncertain.
In this thought-provoking keynote, the speakers will explore possible future scenarios and their impact on people and the planet. They will examine the question 'What can we, as educators, do now to ensure a collective move towards the best future?'
One thing is clear – technology will permeate this future. The actions we take now and in the next decade will shape the world we inhabit in the next century. Together, we must train a generation of global citizens, able to thrive in an uncertain world. To prepare for success in the future, we need to think technologically now.