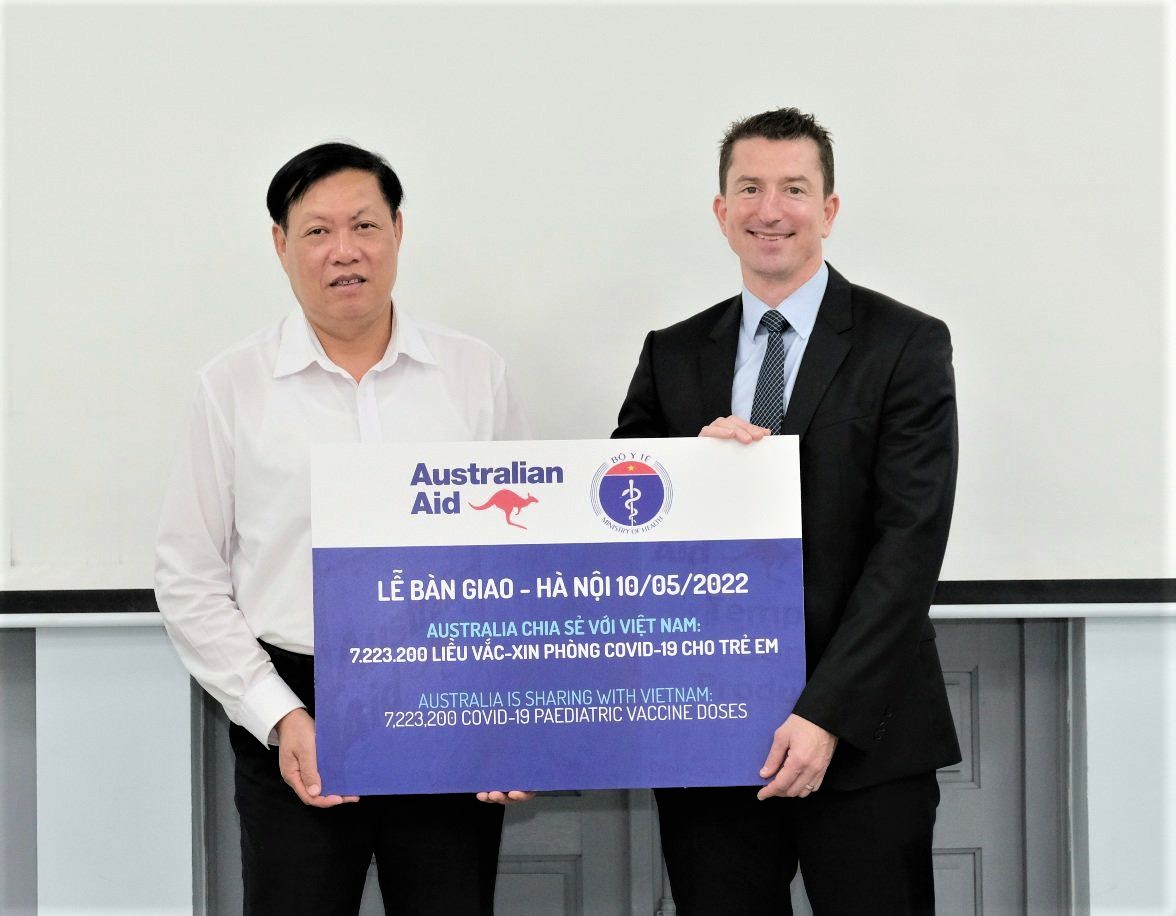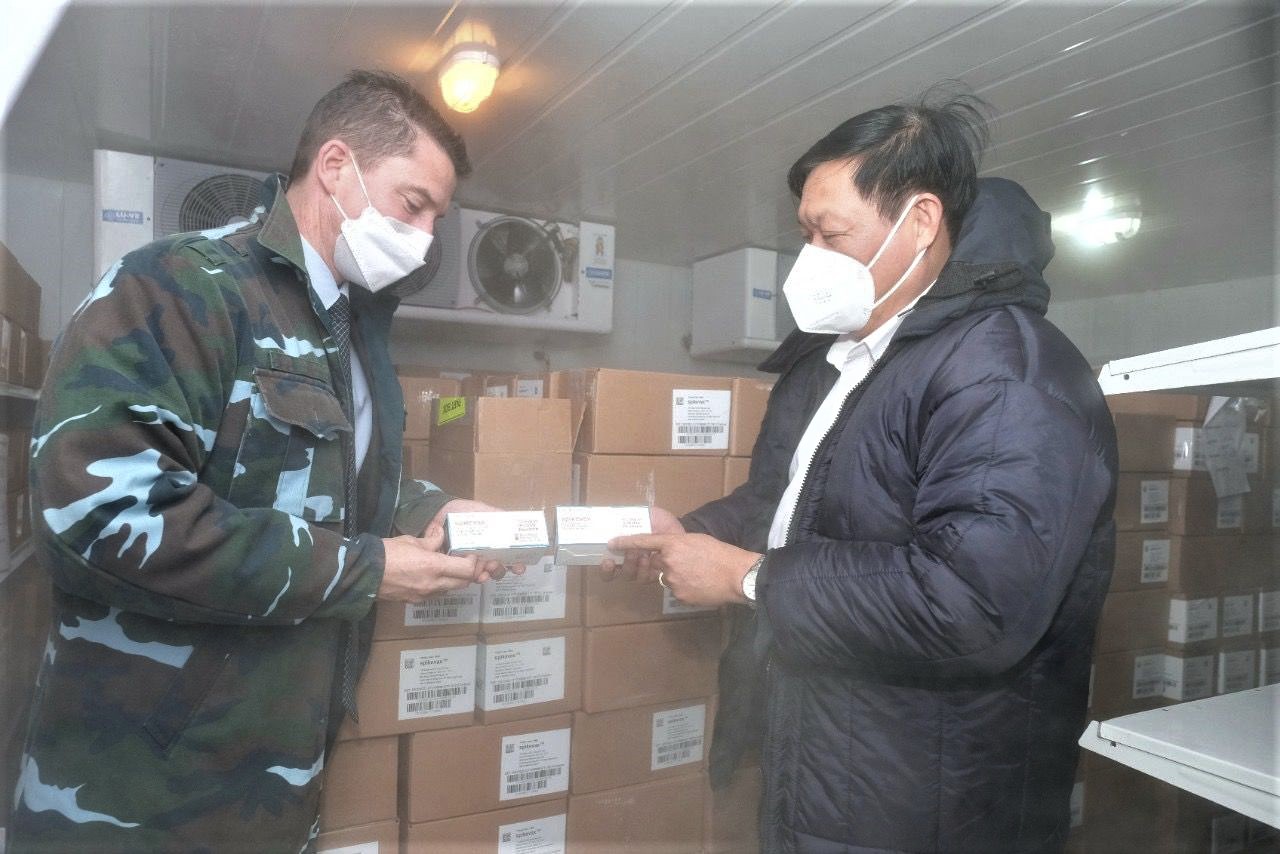 Australia's Deputy Head of Mission in Vietnam, Mark Tattersall joined Vice Minister of Health Do Xuan Tuyen at a ceremony at the National Institute of Hygiene and Epidemiology on Tuesday 10 May to formally handover more than 7.2 million COVID-19 vaccine doses for paediatric use. The first delivery of paediatric vaccine doses arrived on 8 April, and the remaining doses were delivered throughout April. The final delivery of 772,000 doses arrived on 7 May.
These new COVID-19 vaccine doses build on the 7.8 million doses Australia has already provided to Vietnam for its adult population to boost its economic and social recovery from COVID-19. Australia is also delivering a comprehensive package of support to bolster Vietnam's COVID-19 vaccine rollout. Under this package, Australia is working in partnership with UNICEF to support cold chain upgrades, training for healthcare workers, production of communications materials, and planning and implementation of the vaccine rollout in remote provinces in Vietnam.
Deputy Head of Mission Tattersall congratulated Vietnam on its COVID-19 vaccine rollout to date and welcomed the next phase of Australia's support. "These paediatric COVID-19 vaccine doses will help bolster Vietnam's efforts to contain COVID-19, by extending the vaccine rollout to protect younger people in Vietnam, assisting with our return to the new normal. I have been delighted to see Vietnam's paediatric COVID-19 vaccination rollout commence with the vaccines newly arrived from Australia", Mr Tattersall said.
In addition, Australia is also contributing A$215m to the COVAX Advance Market Commitment (AMC) to support equitable global access to safe and effective COVID-19 vaccines. Through the COVAX AMC, over 1.2 billion doses have been delivered to 86 developing countries around the world to date, including 68,137,050 doses to Vietnam.
Media contacts
Ms Nguyen Thi Le Trang +84 24 3774 0261 [email protected]