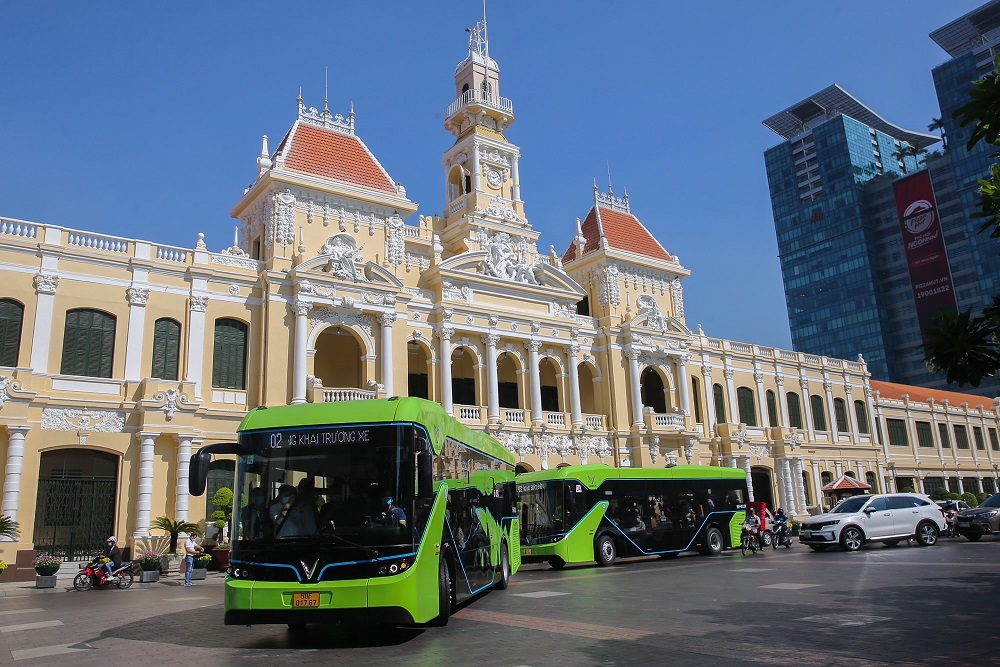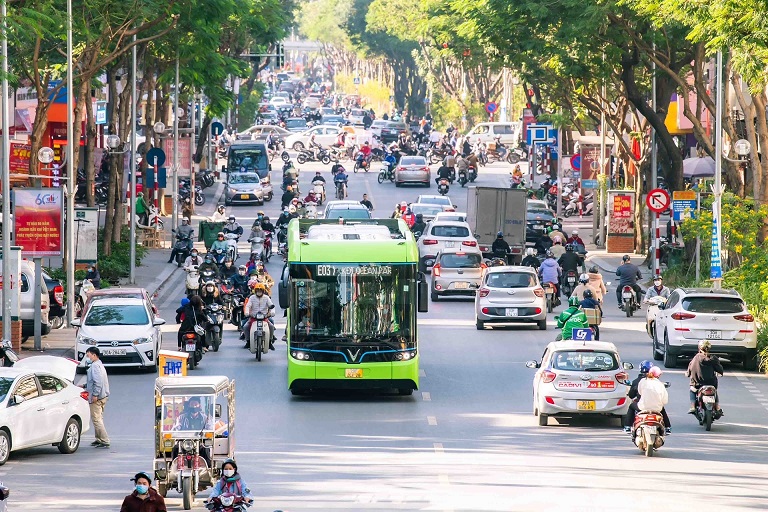 The Australian Government is providing US$50 million (A$80 million) to VinFast to support electric vehicle (EV) uptake in Vietnam and support Vietnam's energy transition.
VinFast is a subsidiary of VinGroup – Vietnam's largest private enterprise and the largest listed company.
Through specialist financing from Export Finance Australia (EFA) and the Australian Climate Finance Partnership (ACFPC), we will support manufacturing of electric public buses and help establish Vietnam's first national EV charging network.
Australia's Ambassador to Vietnam, Andrew Goledzinowski, highlighted the importance of partnership in deals like this.
"This investment demonstrates different parts of the Australian Government working effectively together with different parts of the Vietnamese system to deliver on Vietnam's and Australia's and strategic interests," Ambassador Goledzinowski said.
"The Government of Australia stands ready to support Vietnam across the full range of its energy needs to successfully achieve the transition to net-zero."
Mr Goledzinowski said the investment demonstrates Australia is committed to address climate change in collaboration with important partners in the region, like Vietnam.
"Australia recognises first-hand the challenges of transitioning to a net-zero future. As we engage on the EV transition domestically, we are also committed to working with our partners in Vietnam to also help them make this transition," Mr Goledzinowski said.
The Australian Government will continue to explore opportunities to support sustainable infrastructure in the region.
"Australia has significant capabilities to bring to our partners such as Vietnam, including exportable goods and services and financing capability".
This investment marks EFA's second investment in renewable energy in Vietnam.
"It also demonstrates the important role Export Finance Australia is playing in financing our region's infrastructure needs, having already provided US$32 million (AU$41 million) for three wind farms in Vietnam," Mr Goledzinowski said.
Australia is investing alongside the Asian Development Bank and other financiers. Part of Australia's support is being delivered through ACFP, which provides concessional finance to catalyse much larger amounts of private climate investment.
-END-
Media contact:
Ms Nguyen Thi Le Trang, Senior Communications Officer, +84 24 3774 0261, [email protected]