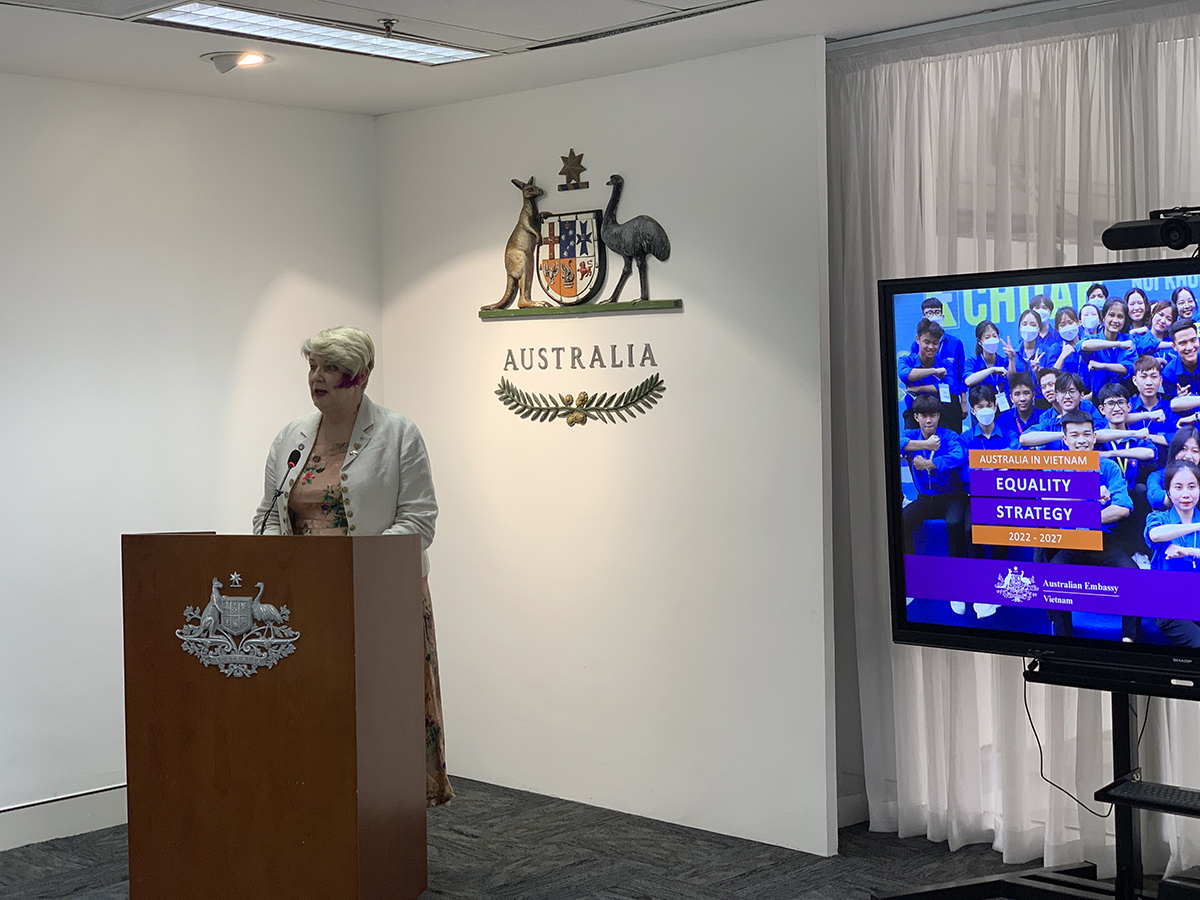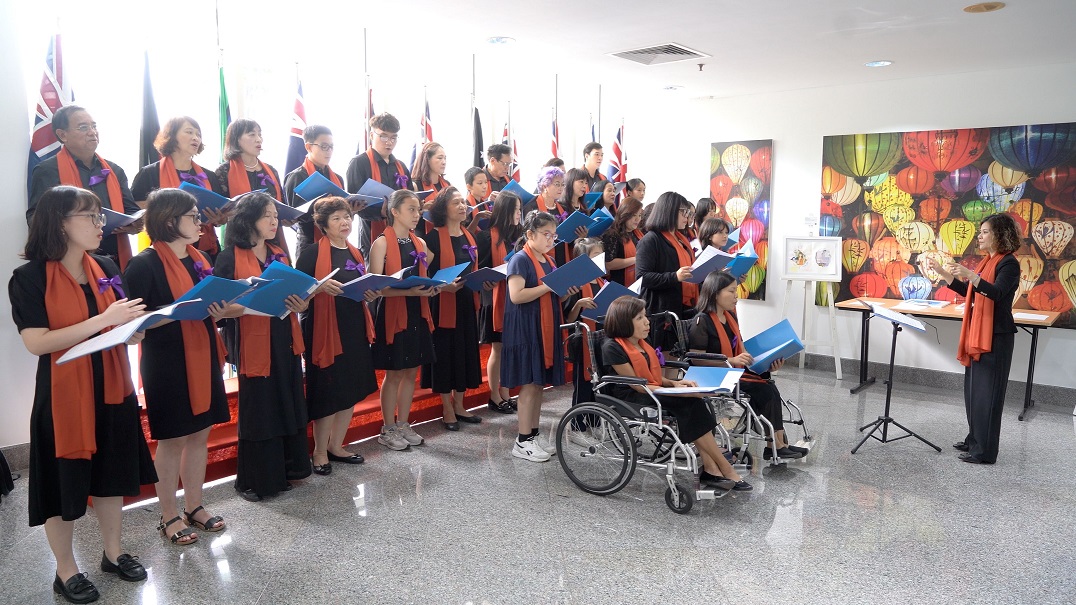 Australia's Ambassador for Women and Girls, Christine Clarke CSC, is visiting Hanoi on the 10th and 11th November. Ambassador Clarke is Australia's lead advocate for work on gender equality and women's empowerment, and the rights of women and girls. Australia is one of only a small number of countries with a senior envoy on gender equality, and all four Ambassadors since the creation of the role in 2011 have visited Vietnam to celebrate and advocate for gender equality.
During this visit, Ambassador Clarke will meet with government, multilateral and community group leaders to discuss women in leadership, ending violence against women and children and Vietnam's women, peace and security agenda.
Promoting gender equality and the advancement of women and girls is a longstanding objective of Australia's foreign policy, including development engagement, in Vietnam. Australia's successful gender equality programs support women's economic empowerment, women in leadership and more inclusive policies and laws. The Ambassador for Women and Girls joined Australia's Ambassador to Vietnam, HE Andrew Goledzinowski, to launch the Australia in Vietnam Equality Strategy 2022 – 2027, which reaffirms these objectives.
'The promotion of equality enables Vietnamese from all corners of the country to contribute to the ongoing rise of Vietnam as a vibrant, modern nation. That is an endeavour Australia supports without reservation,' Ambassador Goledzinowski shared.
The Strategy will deepen Australia's efforts on gender equality and women's and girls' empowerment, and it will also be responsive to the inclusion of people with disabilities, ethnic minority groups and LGBTI communities.
Ambassador Clarke said, 'Australia continues to be present when it matters for women and girls. Australia still has much to learn, but our journey to equality for women, girls, people with disability, the LGBTI community and ethnic minorities is a journey we share with Vietnam.'
Prior to her appointment in January 2022, Ambassador Clarke had a lengthy navy career, serving as Australia's Defence Adviser and Attaché to several countries. The Ambassador was Head of the Sexual Misconduct Prevention and Response Office of the Australian Defence Force and she served as Commanding Officer of HMAS Kuttabul. She was awarded a Conspicuous Service Cross (CSC) in the Australia Day Honours List in 2013 for excellence in leadership.
-END-
Media contact:
Ms Nguyen Thi Le Trang +84 24 3774 0261 [email protected]