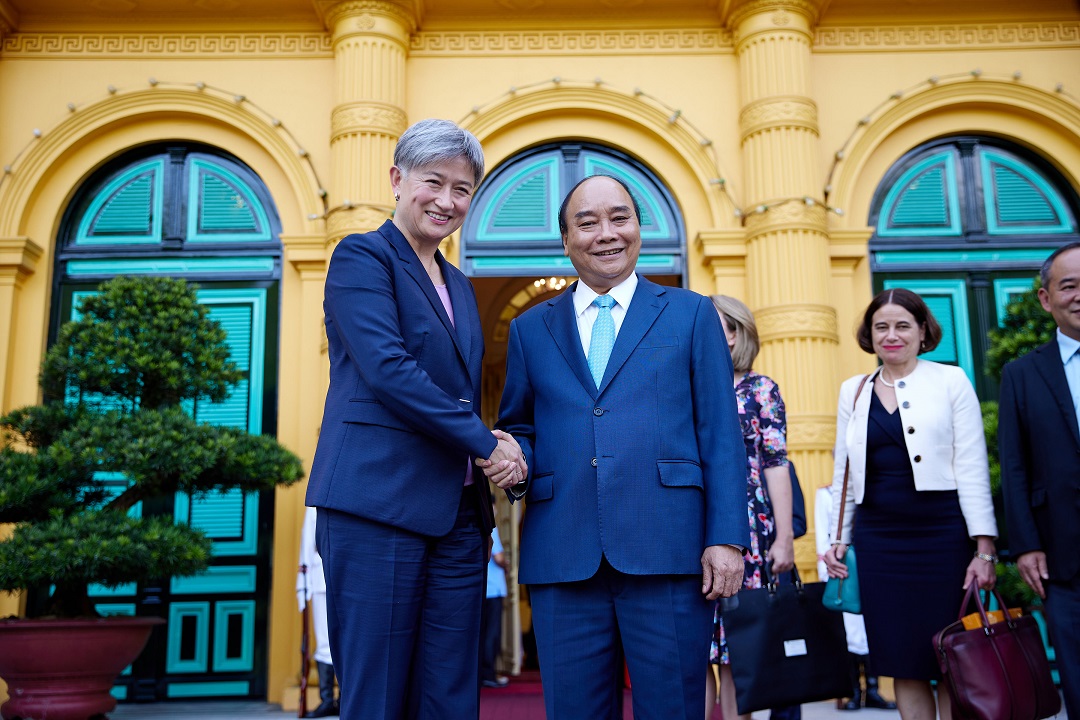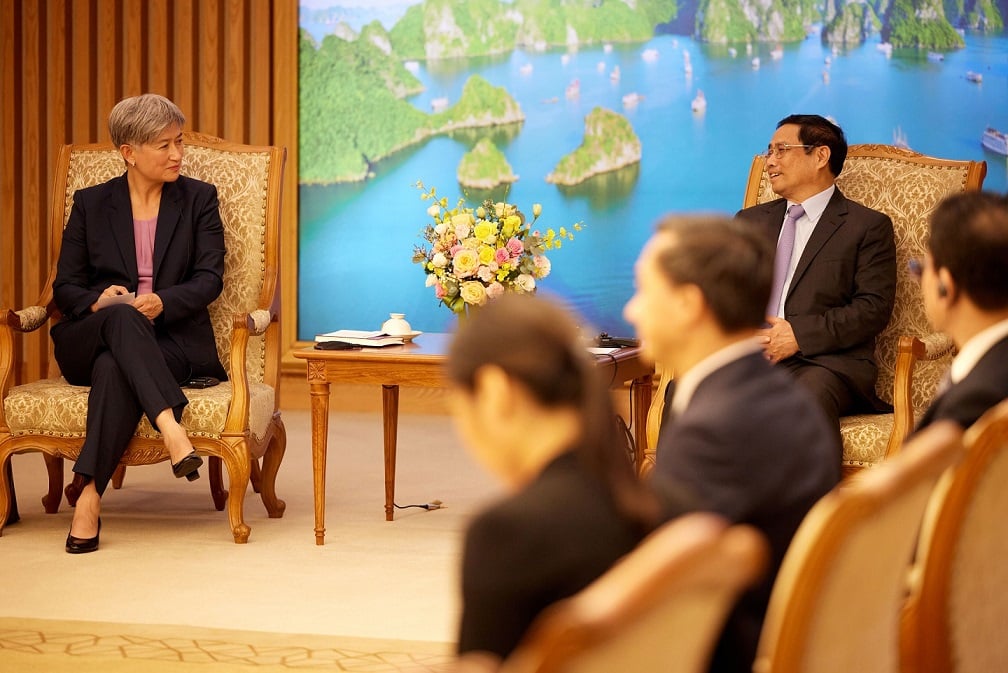 Australia's Minister for Foreign Affairs, Senator the Hon Penny Wong, visited Vietnam from 26-28 June 2022 to meet Vietnam's leadership and underscore the new Australian Government's priority of deeper engagement with Southeast Asia.
Minister Wong met President Nguyen Xuan Phuc, Prime Minister Pham Minh Chinh, Foreign Minister Bui Thanh Son and Chair of the External Relations Commission of the Communist Party of Vietnam, Le Hoai Trung. The Minister also met President of the Ho Chi Minh National Academy of Politics (HCMA), Nguyen Xuan Thang.
Together with HCMA President Thang, Minister Wong participated in a ceremony to mark the establishment of the Vietnam Australia Centre (VAC). The VAC, located at the HCMA, will facilitate and promote knowledge sharing between the next generation of Australian and Vietnamese leaders, and demonstrates the significant levels of trust in our bilateral relationship. Minister Wong and HCMA President Thang joined together to launch the new VAC website, which will promote the activities of the VAC in both English and Vietnamese.
In her remarks at the HCMA, Minister Wong said: 'The VAC will play an important role in deepening knowledge, supporting collaboration, and building stronger people to people links. The VAC will help both our countries realise the benefits of our cooperation and partnership. This is a genuine partnership that is grounded in trust.'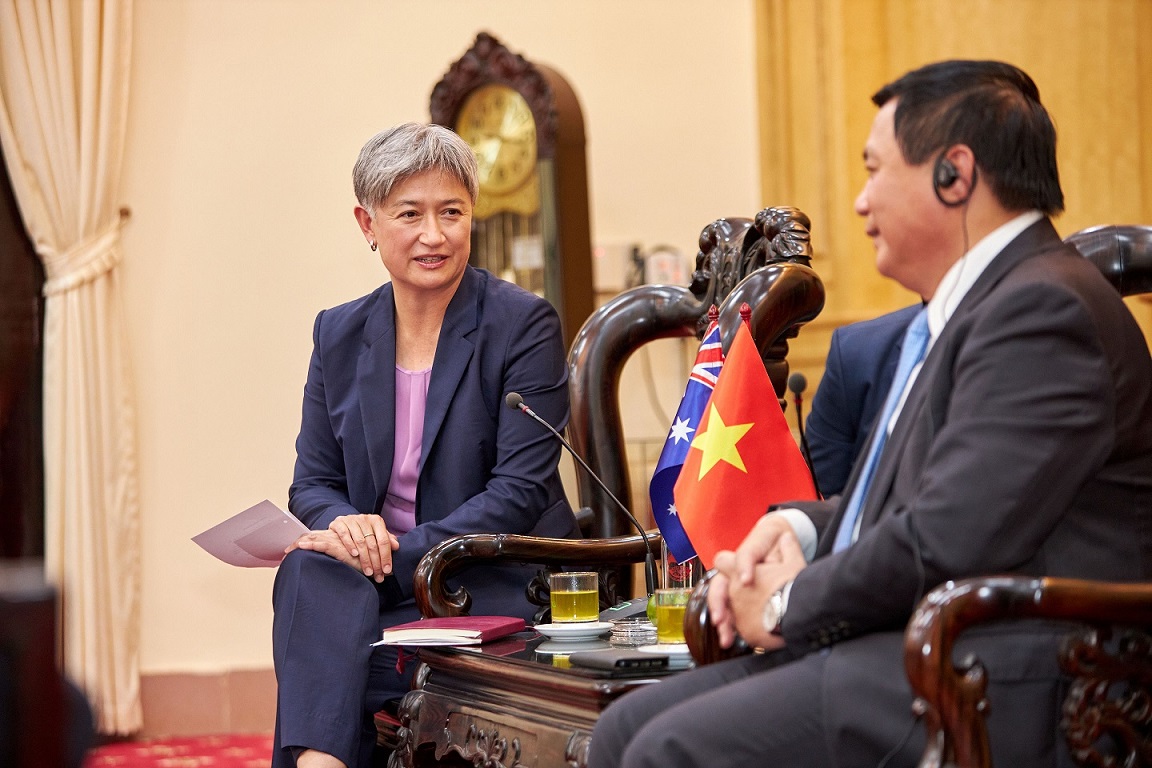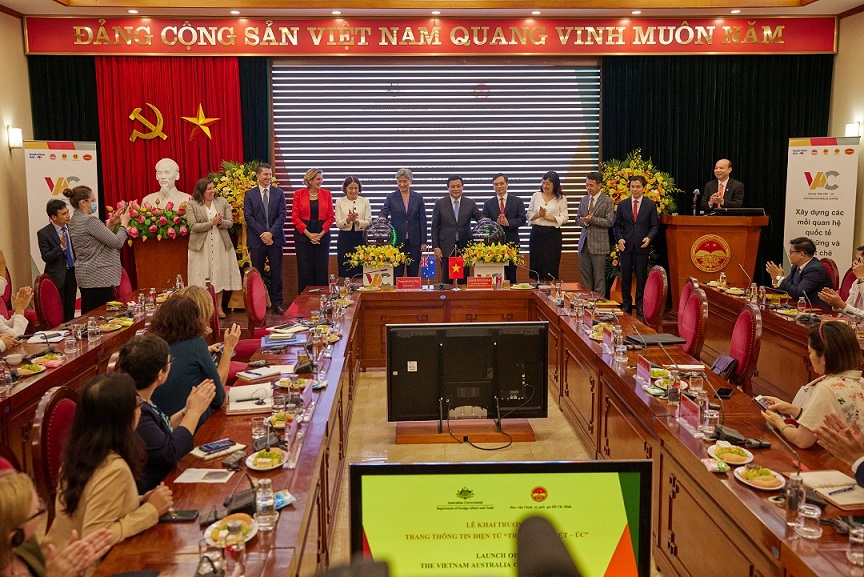 In her meetings with President Phuc, Prime Minister Chinh and Foreign Minister Son, Minister Wong discussed the strength of the Australia-Vietnam Strategic Partnership and the broad cooperation across strategic, economic and development issues. Minister Wong reinforced Australia's continuing support for Vietnam's COVID-19 recovery, recognising the important role deep trade and investment ties would play in securing future prosperity.
Minister Wong also met with development partners and businesses to better understand the challenges Vietnam faces on climate change and the transition to clean energy, and how Australia and Vietnam can meet those challenges together. During her stay, she took the opportunity to sample some Hanoian culture by sharing a bowl of pho with local Vietnamese chef Sam Tran of Gia restaurant.
Minister Wong's visit to Hanoi highlighted the strong and genuine connections between Australia and Vietnam and our shared vision for a stable and prosperous region.
Media contacts
Ms Nguyen Thi Le Trang +84 24 3774 0261 [email protected]