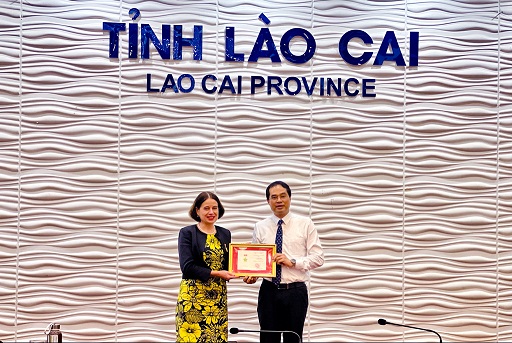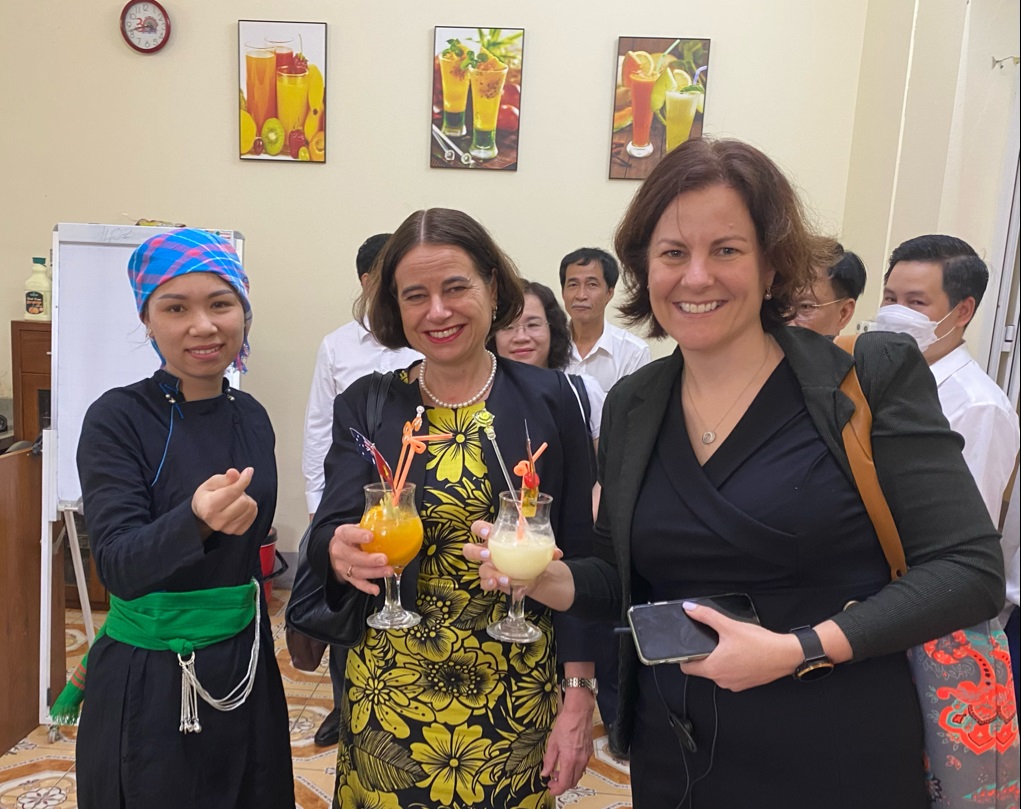 A delegation from the Australian Embassy visited Lao Cai Province from 5 to 6 June 2022 to meet local government leaders, businesses and communities benefiting from Australia's investment in the Province. Leading the delegation, Australia's Ambassador to Vietnam, H.E Ms. Robyn Mudie, met community-based businesses, including those run by ethnic minority women, to understand how Australia's support is helping to strengthen tourism and agriculture opportunities for the communities.
Australia remains committed to supporting socio-economic development in northwest Vietnam. Australia's Gender Responsive Equitable Agriculture and Tourism (GREAT) program totaling A$33.7 million, is supporting community-based businesses, particularly women-led businesses, as women tend to face more barriers to market participation and economic opportunities than men.
GREAT works with businesses, NGOs and government partners to build more inclusive business and market systems within the agriculture and tourism sectors in Son La and Lao Cai provinces. It seeks to ensure that local women and ethnic minorities actively participate in and benefit from economic activities and growth.
The Embassy delegation visited a herbal bath project in Ta Phin Commune, Sapa Town, where they met the Red Dao Community Cooperative. The delegation heard how GREAT has worked with the Cooperative to train more farmers, including women, to supply better quality herbs, provided marketing and leadership training and equipment to support the expansion of the business. This increased the opportunities for a stable income in the community and women involved also have more confidence and decision making within their community due to these opportunities. The Cooperative now involves 229 households and sells its product online all over Vietnam.
Homestay experiences are a cornerstone of community-based tourism in Lao Cai Province, and the delegation met homestay owners and tourism cooperative members over dinner in Ta Phin. The homestay owners and cooperative members explained how GREAT worked with them during the periods of COVID-19 restrictions to customise products and services and target the domestic tourist market. GREAT also supported homestay owners and cooperative members to upskill in areas such as marketing and to ensure businesses were 'COVID-safe'.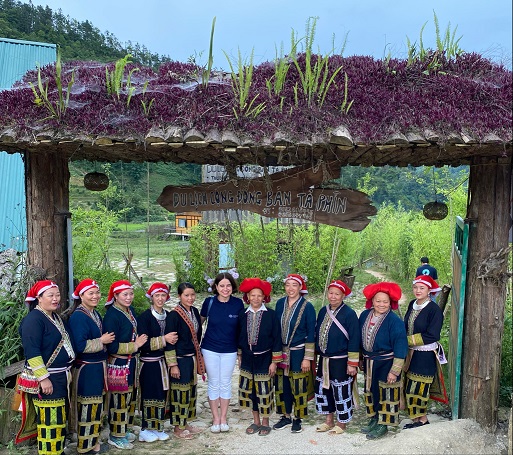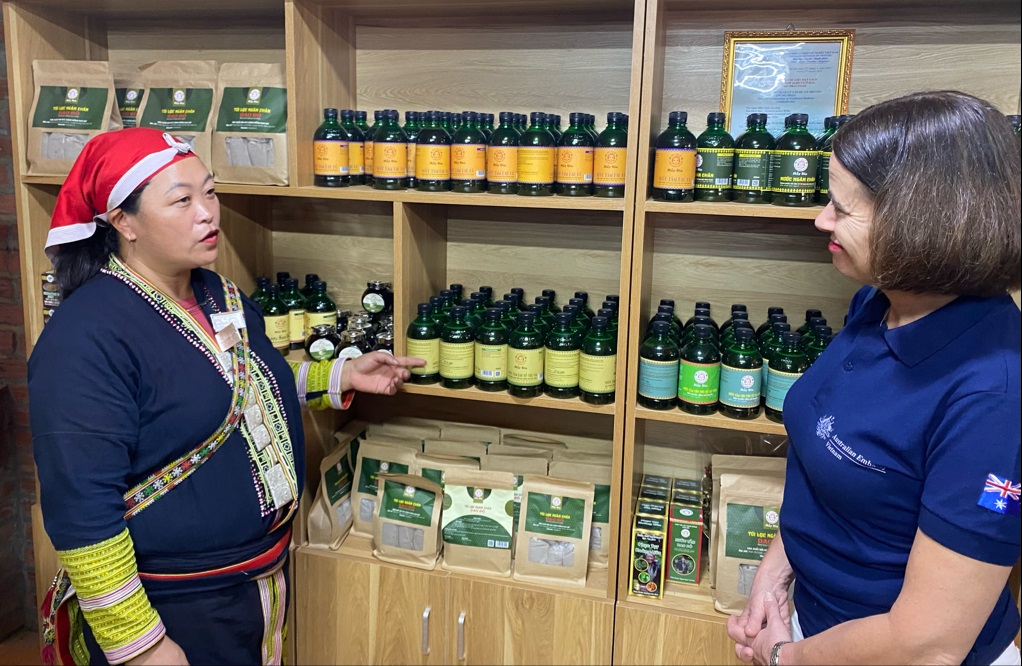 The new business strategy is working, with 800 domestic tourists enjoying homestays as of March 2022. The tourism cooperative recorded VND 457,000,000 million in income for members – generated from homestays and experiences such the Red Dao Culture House and herbal baths.
Ambassador Mudie and the delegation also visited Lao Cai College. The GREAT Program connected Lao Cai College to the Australian-based Chisholm Institute to support the development of a demand-based hospitality training program.
Five Lao Cai College lecturers have qualified as trainers in the hospitality courses, which are delivered to Australian standards. Of the 367 students that have graduated, 82% are women, and the majority are ethnic minority women. The training has also translated into jobs, with 324 graduates (88%) finding employment in local hotels and restaurants.
Ambassador Mudie said "Despite the challenges of COVID-19, particularly in the tourism industry, it is encouraging to see the progress being made in the tourism and agriculture sectors in Lao Cai. Australia's enduring partnership with Vietnam and shared commitment to the socio-economic development of the northwest of the country is creating a pathway to sustainable, inclusive growth that is opening up economic opportunities, particularly for ethnic minority women."
-END-
Media contact:
Ms Nguyen Thi Le Trang +84 24 3774 0261 [email protected]