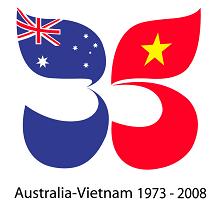 Media Release: Economy
Date: 18 December 2008
Australian Scholarships strengthen Australia-Vietnam ties
Hanoi – A group of 44 high achieving Vietnamese scholars and professionals have been selected to receive prestigious Australian scholarships and will travel in early 2009 to commence study at Australian universities.

These scholarships are part of the Australian Leadership Awards and the Endeavour Awards, regional programs aiming to develop leadership, research and academic excellence, and build linkages between Australia and other Asia-Pacific countries.

"The Australian scholarships are very competitive programs. The 2009 recipients are excellent scholars and potential leaders in Vietnam. I believe that after their return from Australia they will apply new skills and knowledge to contribute to Vietnam's development," the Australian Ambassador to Vietnam, Mr. Allaster Cox said.

The successful applicants are researchers, government and business employees, and professionals from across Vietnam. They will undertake a range of courses in Australia from public health and commerce to climate change and English language teaching.

The receptions will be held in Hanoi at Daewoo Hotel on Thursday 18 December 2008 and in Ho Chi Minh City at the Australian Consulate General's residence on Monday 22 December 2008 to officially congratulate the recipients and present them with certificates to mark their achievement in being awarded a scholarship.

Since 1992, more than 2,500 Vietnamese students have been trained in Australia under Australian Scholarships programs. Australian Scholarships provide excellent opportunities for talented Vietnamese students, researchers and professionals to study in Australia and strengthen the long established ties between the two countries.