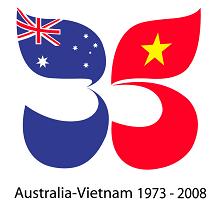 Media Release: Economy
Date: 15 December 2008
Australia achieves record trade surplus
Australia – Australia recorded a record trade surplus of A$2.95 billion in October despite the escalating global financial crisis at that time. "It indicates that Australia's export performance will play an important role in sustaining our economy during this period of international economic instability", said the Hon Simon Crean MP, Australian Minister for Trade.

The record surplus in October of $2.95 billion was A$1.7 billion larger than the September trade surplus of $1.3 billion. Exports of goods and services rose by 7 percent to a record A$28.1 billion in October 2008. This was assisted by higher prices in Australian dollar terms for resources exports and a large jump in rural exports.

Australia's increasing economic integration into the Asian region is paying real dividends to its economy. In the 12 months to October 2008, Australia's fastest growing export markets were: Japan up 37 per cent to A$43.5 billion; China up to 38 per cent to A$32 billion; Korea up 27 per cent to A$16.9 billion; and India up 32.7 per cent to A$12.4 billion.

Australia's economy also grew at a modest rate of 0.1 per cent of GDP in the September quarter to be 1.9 per cent higher through the year. This is a positive result compared with the negative growth being experienced in many advanced economies around the world.

The Australian government is committed to taking whatever action is necessary to strengthen growth and limit the impact of the global slowdown on Australia. This includes the announcement of a A$10.4 billion Economic Security Strategy, a A$15.1 billion Council of Australian Governments stimulatory package and a A$300 million local community infrastructure package.

In addition, the Reserve Bank of Australia has cut the official cash rate by 300 basis points since September including by 100 basis points at its December meeting this week. The official cash rate now stands at 4.25 per cent.