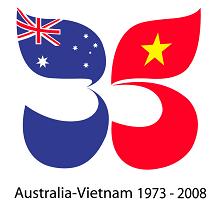 Media Release: Education
Date: 8 December 2008
Scholarship holders to depart for Australia
Hanoi – – Australian Development Scholarship (ADS) holders from Viet Nam will attend pre-departure briefing sessions in Ha Noi and Ho Chi Minh City to prepare for their overseas studies in Australia.

"Since 1992, more than 2,000 Vietnamese students have been trained in Australia with the support of Australian Government scholarships," AusAID Counsellor Kerry Groves said.

"With over 13,000 Vietnamese students currently studying in Australia, we are proud to be one of the favourite destinations for Vietnamese students seeking to study overseas."

87 scholarship awardees will depart for Australia from January 2009. The pre-departure briefings will provide an understanding of life in Australia and their entitlements and obligations when they join the program. They will also be given information about the differences between Australian and Vietnamese culture, customs procedures and health insurance.

Awardees will also have a chance to meet scholarship alumni who will share their experiences about study and life overseas and the contributions they have made upon returning home. At the end of the briefing, scholarship award certificates will be presented to the awardees.

The Australian Government is working in partnership with the Government of Viet Nam to reduce poverty and achieve sustainable development. The Scholarship program forms an important part of this development cooperation program, with up to 150 full scholarships awarded to qualified Vietnamese candidates each year.

The pre-departure briefings will take place in:

Hanoi:
Date : Tuesday (09/12/2008) and Wednesday (10/12/2008)
Time : 9:00 am – 17:00 pm
Venue : Australian Embassy – No.8 Dao Tan Street, Ba Dinh District, Hanoi.

HCMC
Date : Tuesday (16/12/2008)
Time : 9:00 am – 17:00 pm
Venue : Australian Consulate – 5B Ton Duc Thang Street, District 1, HCMC.