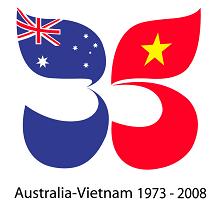 Media Release: Education
Date: 12 November 2008
Australia – The leading foreign education provider launches the largest Education Show in Vietnam
Hanoi – The Australian Government's annual "Australian Vocational & Higher Education Exhibition 2008" exhibition is soon to be in Hanoi. The exhibition will held on Sunday, 23 November 2008 at Melia Hanoi Hotel, 44B Ly Thuong Kiet St, Hanoi 9am – 1pm.

This is the largest Australian education event in Vietnam organized by the Australian Trade Commission. With over sixty representatives and faculty members from 44 Australian vocational training institutions, colleges and universities participating, the Exhibition will introduce students and parents to their education programs, curriculum and education pathways as well as provide the chance to find out about studying and living in the friendly, multicultural living environment Australia offers.

Students and officers who want to find vocational training or undergraduate and postgraduate education opportunities at Australian colleges and universities can exchange with delegates directly about courses where Australia has skill demands, talk about university preparation as well as undergraduate or postgraduate training. Moreover, the Australian Government also provides information related to requirements for studying in Australia such as demonstration of financial status, visa application processes and other necessary information. Information on Australia's labor market, recruitment trend as well as general information on living and studying in Australia will be presented in the exhibition seminar.

"The Australian Vocational and Higher Education Exhibition is a great opportunity for Vietnamese students and their parents to see firsthand the quality education that Australian colleges and universities offer. More importantly they are able to come and talk with the colleges' and universities' representatives directly about the opportunities and environment of an Australian education", Mr. Tony Burchill, Australian Trade Commission's Senior Trade Commissioner said.

The Australian education environment encourages students to be creative and innovative in thinking. With more than 14,000 Vietnamese students studying in Australia, Australia is the top choice destination of study for Vietnamese students studying overseas compared with other English speaking countries. An Australian qualification is world class and well-regarded the world over.

Australia's environment is also an exciting factor for students, with a beautiful natural landscape, safe social environment, and relatively affordable cost of living.