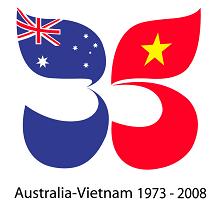 Media Release: Defence Cooperation
Date: 7 October 2008
Australian Missing in Action-Handover of remains
Hanoi – The remains of Private David John Fisher, an Australian Missing in Action serviceman from the American war, were handed over to Australian Defence Force representatives on Tuesday 7 October 2008 at Noi Bai Airport at 1000.

Attending the handover were the Australian Defence Attaché to Vietnam, Colonel Stuart Dodds, leader of the official Australian Government Missing-In-Action (MIA) Search Team, Mr Brian Manns, Australian Embassy Hanoi and Vietnamese officials.

Colonel Stuart Dodds, on behalf of the Australian Government, thanked the Socialist Republic of Vietnam Government, in particular the MIA Department of the Ministry of National Defence and the Vietnamese Army veterans from Dong Nai Province, for the assistance in the search for and recovery of the deceased serviceman.

In August 2008, the official Australian Government MIA Search Team, with the assistance of the Vietnamese People's Army, MIA Department personnel, Dong Nai provincial officials and Vietnamese veterans, discovered the remains of Private David John Fisher at Xuan Dong commune, Cam My District, Dong Nai province , Vietnam.

Private Fisher is the fourth and last Australian Soldier to be located and his return will complete the recovery of all Australian Army personnel who were lost on operations and not recovered during the American war. Lance Corporal Parker and Private Gillson were repatriated to Australian in June 2007 and Lance Corporal Gillespie in December 2007.

Two Royal Australian Air Force personnel, Flying Officer Michael Herbert and Pilot Officer Robert Carver remain unaccounted for from the American war.

The remains of Private Fisher, after a Repatriation Ceremony at Noi Bai airport, will be transported back to Australia on a Royal Australian Air Force C130 Hercules aircraft, on Thursday 9 October 2008.