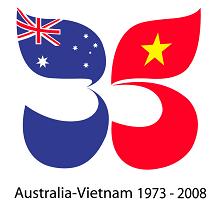 Media Release: Environment
Date: 26 September 2008
Australia's launch of the Global Carbon Capture and Storage Initiative (GCCSI)
Australia – Australian Prime Minister Kevin Rudd launched the Global Carbon Capture and Storage Initiative (GCCSI) on Friday 19 September 2008.

The Australian Government will contribute up to $100 million a year to a new Global Carbon Capture and Storage Institute, based in Australia, which will work cooperatively with other countries and industry in developing and commercialising Carbon Capture and Storage (CCS) technology to help reduce global C02 (carbon dioxide) emissions. CCS technologies aim to capture and store C02 emissions before they are released into the atmosphere.

According to the International Energy Agency's publication Energy Technology Perspectives (IEA-2006), CCS in power generation, industry and synfuel production could contribute 20% to 28% of the effort to reduce global emissions by 50% by 2050.

At the Hokkaido Group of Eight (the G8) meeting in July, attended by Prime Minister Rudd, the G8 recognised the need to act now to commit by 2010 to at least 20 fully integrated industrial-scale demonstration projects to enable the broad deployment of CCS technology by 2020.

The Institute will act as a catalyst for accelerating projects to deliver the G8's goal through facilitating demonstration projects, identifying and supporting necessary research, including regulatory settings and regulatory frameworks.

The model for the Institute and its operations will now be the subject of further detailed discussions with parties that have an interest in CCS, such as foreign governments, industry and various international bodies.

The proposed Institute builds on Australia's existing reputation as a world leader in CCS. The Initiative reflects:

- The Australian economy's dependence on coal fired power (80% of Australia's electricity is provided by coal fired power stations);

- Australia's global obligations as a leading coal exporter;

- Australia's demonstrated commitment to commercialise technologies through an existing portfolio of programs in Australia; and

- Legislation to establish a regulatory framework for C02 storage under the seabed in Commonwealth waters is currently before Parliament. This legislation will allow Australia to offer the first carbon storage blocks for commercial development in early 2009.

The Australian proposal is a major initiative to accelerate the development and pave the way for CCS commercial deployment across the world by the end of the next decade.