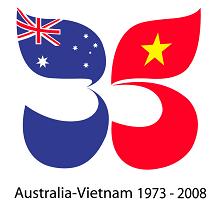 Media Release: DEVELOPMENT COOPERATION
Date: 20 August 2008
Safe water and improved sanitation for Sa Dec Town
Dong Thap Province – The Australian Ambassador to Vietnam, Mr Bill Tweddell, today launched a new Water Treatment Plant in Sa Dec Town. As part of the Australian-funded Three Delta Towns Water Supply and Sanitation Project, the plant will bring clean water and improved sanitation to more than 111,000 people of the town of Sa Dec and surrounding areas.

Starting in 2001, the Three Delta Towns Water Supply and Sanitation Project is improving living conditions and alleviating poverty for around 280,000 people in the Mekong Delta towns of Bac Lieu, Ha Tien and Sa Dec. The project combines water supply and sanitation infrastructure, community development and awareness programs and institutional strengthening to ensure sustainable improvements for the people of the three towns. Particular focus is placed on access to safe water and improved sanitation by the poor and by minority groups.

Commenting on the Project, Mr Tweddell said that "Australia has been actively supporting Vietnam in its development process for over 35 years and is very proud to be a development partner of Vietnam, particularly at this critical stage of its development. We are committed to continue working closely with the Government of Vietnam in achieving its development goals in bringing prosperity to the people of Vietnam."

"Providing access to clean water and sanitation is a strong focus of our development cooperation. I am pleased that through our cooperation with Dong Thap Provincial People's Committee, we have been able to support Sa Dec town to achieve these important objectives."

The Australian Government, though the Australian Agency for International Development (AusAID), is contributing AUD 48.9 million to the Project. In Sa Dec, the contribution from the Australian Government is AUD 15 million.

HMAS ANZAC is the third Australian Navy ship to carry the name of Australian and New Zealand Army Corps (ANZAC). ANZAC Day is commemorated each year on 25 April as a National Day of Remembrance for all who have proudly served in Australia's Armed Forces.