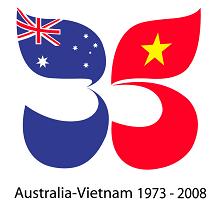 Media Release: DEVELOPMENT COOPERATION
Date: 18 June 2008
Australian documentary starts filming in Hanoi
Hanoi – An Australian documentary team will spend five days in Ha Noi filming the work of an Australian Youth Ambassadors for Development (AYAD).

The AusAID-funded documentary, which highlights AYAD stories in five different countries, will showcase the important role of volunteering and reflect the positive experiences of young Australians living and working overseas, and being exposed to another culture.

Australia's Ambassador to Vietnam, Mr. Bill Tweddell said Vietnam was a hugely popular destination for the ambassadors program.

"Every year 400 young Australians head overseas to 21 different countries as Youth Ambassadors for Development, to work in a diverse range of aid projects from nursing to water and sanitation. Vietnam is one of the most popular countries with young Australian volunteers," Mr. Tweddell said.

In Vietnam the film crew will tell the story of an AYAD who is working with the Blue Dragon Children's Foundation.

Tam Tran, the Program Coordinator for the Step Ahead program - which helps street kids in Hanoi, said "It has been a fantastic opportunity to get a deeper understanding of development work in Vietnam, and to learn more about the country I was born in."

The experience in many cases changes the ambassadors' lives and sets them on a career in development. For Tam, whose story is featured in the documentary, it has also reconnected him with his heritage.

"I'm excited to be involved in social work and psychology which are new fields here in Vietnam. It has been an amazing opportunity to help develop social work and psychology in Vietnam and give a more solid grounding to social work graduates, many of whom come through Blue Dragon on work placement" Tam said.

Tam was born in Ho Chi Minh city, but his family migrated to Australia, when he was three. He has returned to his country of birth to work in Hanoi for 12 months and is nearing the end of his assignment, having arrived in July 2007.

In Australia Tam was the manager of a counselling program at a migrant resources centre. He is a psychotherapist with over six years experience, working extensively in the mental health and drug treatment fields.

The Ten Network will broadcast the documentary in Australia later this year and negotiations on the airing of the documentary in the Asia Pacific region are continuing.