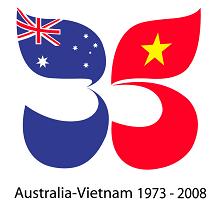 Media Release: DEVELOPMENT COOPERATION
Date: 13 June 2008
Australia commits to poverty reduction and aid effectiveness in Quang Ngai
Quang Ngai – Australia will provide $9.85 million to Vietnam over four years to reduce poverty in Quang Ngai Province, Australia's Ambassador to Vietnam, Mr Bill Tweddell, announced today.

Australia will work with the Quang Ngai Provincial Government to strengthen a Government of Vietnam poverty and hunger reduction program (P135-2) in the region.

Australia's assistance will strengthen local capacity while addressing key weaknesses.

Known as the Implementation Support Program (ISP), the assistance aims to reduce hunger and poverty in ethnic minority communities in Quang Ngai Province to below 30 per cent by 2010.

It will target an estimated 26,000 poor households in 43 poor communes spanning six districts. The province, which is home to many ehtnic minorities, has one of the highest rates of poverty in the country.

Speaking at the signing ceremony, Mr Tweddell said that "supporting Quang Ngai Province to implement ISP will increase the sustainability and impact of the P-135 program throughout the country". He added that Australia and Quang Ngai have developed a strong and productive relationship around key development challenges in recent years.

Mr Tweddell was in Quang Ngai to open the Australian-funded Tinh Hoa Safe Harbour.