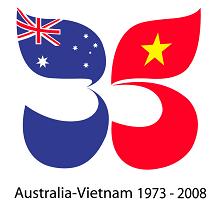 Media Release: Development Cooperation: Direct Aid Program 2008-2009
Date: 25 July 2008
AUSTRALIAN EMBASSY MAKES FUNDS AVAILABLE FOR SMALL AID PROJECTS VIA DIRECT AID PROGRAM (DAP)
HANOI– 25/07/08 – The Australian Embassy will provide AUD 97,000 for small-scale development projects from Thua Thien Hue province and north through its Direct Aid Program (DAP) for July 2008 – June 2009.

Managed through the Australian Embassy in Hanoi, DAP provides grants for small-scale development projects aimed at alleviating humanitarian hardship in disadvantaged communities of Vietnam. DAP funding is available to individuals, community groups and NGOs engaged in development activities, in Vietnam, on a not-for-profit basis. Priority areas include health, education and the environment.

DAP funding is in addition to Australia's significant bilateral aid program for Vietnam. Australia will provide an estimated AUD104 million in Official Development Assistance (ODA) to Vietnam in the 2008-2009 financial year.

Australian Ambassador Bill Tweddell encouraged interested groups to apply for DAP funding. "DAP is an important part of the Australian Embassy's work in Vietnam. It allows us to target directly those groups that need most help within Vietnam," he said.

Examples of projects which successfully gained funding via DAP last financial year include:
- health equipment for a clinic in Thuy Duyen commune (Thai Binh)

- upgraded sewerage systems and water pump stations in Yen Son commune (Ha Tay), Dong Tien (Bac Giang), Hien Van (Bac Ninh) and Vy Da ward (Hue)

- industrial sewing machines for the Centre for Women's Development

- furnishings for the Blue Dragon centre for street children (Hanoi)
- 126 wheelchairs for elderly and invalid people in Thanh Hoa, Nghe An, Ha Tinh, Quang Binh and Quang Tri (Vietnam Association for the Elderly)

DAP guidelines and application forms may be obtained at www.vietnam.embassy.gov.au or from the Australian Embassy in Hanoi. Initial applications must be received by 30 September 2008.