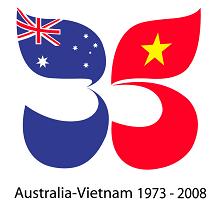 Media Release: 15 October 2008
AUSTRALIAN EMBASSY INVITES PROPOSALS FOR HUMAN RIGHTS SMALL GRANT SCHEME 2008-2009
Hanoi – The Australian Embassy in Hanoi invites proposals for funding under the 2008-2009 Human Rights Small Grants Scheme.

The Scheme provides small grants of around AUD50,000-70,000 to locally based organizations in Vietnam to carry out projects of one year duration that promote and protect human rights in Vietnam in a direct and tangible way. Projects of up to AUD150,000 over two years will be considered in exceptional circumstances.

In 2007-2008, the Scheme funded a project on trafficking in women and children in Lang Son province through Community Health Promotion, a local organization.

Funding via the Scheme is provided to:
a) Grass roots activities of direct benefit to people in need, particularly members of vulnerable groups, and
b) Activities which focus on one or more of the following:
a. educating and training of human rights workers;

b. promoting international human rights standards including improved reporting to UN treaty bodies;

c. promoting and strengthening national and regional human rights institutions and infrastructures

d. human rights education and awareness raising

e. promoting democratic principles
Proposals (in English only) should be received by Monday 3 November to:
Human Rights Small Grants Scheme
Political-Economic Section
Australian Embassy
8 Dao Tan
Ha Noi

Please visit www.ausaid.gov.au/business/other_opps/humanrights_scheme.cfm for full guidelines in English.