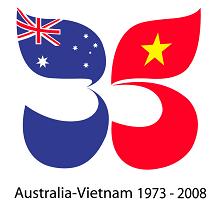 Media Release: Development Cooperation
Date: 24 July 2008
Australia helps bring clean water and sanitation to Bac Lieu province
Bac Lieu Province – The Australian Consul General, Mr Mal Skelly, today opened a new Water Treatment Plant in Bac Lieu Town, Bac Lieu Province. The Australian funded plant will bring clean water and improved sanitation to more than 112,000 people of the town of Bac Lieu and surrounding areas.

The Water Treatment Plant is one component of the Three Delta Towns Water Supply and Sanitation Project, which is improving living conditions and alleviating poverty for around 280,000 people in the Mekong Delta towns of Bac Lieu, Ha Tien and Sa Dec. The project combines water supply and sanitation infrastructure, community development and awareness programs and institutional strengthening to ensure sustainable improvements for the people of those towns. Particular focus is placed on access to safe water and improved sanitation by the poor and by minority groups.

Speaking at the opening ceremony, Mr Skelly said that "Australia is very proud to be a long-standing development partner of Vietnam, particularly at this critical stage of its development."

"Assisting Vietnam to improve access to water and sanitation facilities to the poor and the disadvantaged is a priority under the Vietnam-Australia Development Cooperation Program. Increased coverage reduces the financial burden on health systems and is critical to our common goal of poverty reduction."

"We are pleased that through our cooperation with the Bac Lieu Provincial People's Committee, we have been able to support Bac Lieu town to more effectively improve access to water and sanitation for the local population."

The Australian Government, though the Australian Agency for International Development (AusAID), is contributing AUD 48.9 million to the project from 2001 09. In Bac Lieu, the contribution from the Australian Government is AUD 19.2 million.