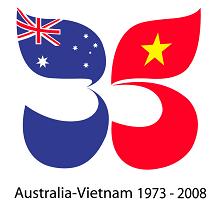 Media Release: Direct Aid program
Date: 28 March 2008
Australian Embassy Presents 126 Wheelchairs to Invalid and Elderly People in Central Vietnam
THANH HOA – 14/7/2008 – At a ceremony in Thanh Hoa this morning, the Australian Embassy presented wheelchairs to 26 elderly and invalid people in the presence of representatives from the Vietnam Association for the Elderly (VAE) and the Thanh Hoa People's Committee.

The project, funded through the Embassy's Direct Aid Program (DAP), will eventually provide a total of 126 wheelchairs to elderly people in Thanh Hoa, Nghe An, Ha Tinh, Quang Binh and Quang Tri provinces. Recipients were chosen by VAE to receive the wheelchairs. The project was carried with assistance from the Rotary Australia World Community Service.

The Embassy's DAP scheme provides grants for small-scale development projects aimed at alleviating humanitarian hardship in disadvantaged communities in Vietnam. Priority areas include health, edcuation, basic infrastructure and environment.

An Australian Embassy spokesperson said the Embassy was "particularly impressed by the well-thought out and targeted nature of this program. We believe this cause, directly improving the lives of elderly and invalid people, is a noble and valuable one."

At the hand-over ceremony, VAE representative Ms Pham Tuyet Nhung, said that "due to limited funds, VAE's assistance to the elderly people is less than sufficient. For this reason, VAE appreciates the financial assistance from the Australian Embassy for this project."

Information and applications for DAP funding can be found on the Embassy's website at: http://www.vietnam.embassy.gov.au/hnoi/cooperation.html.