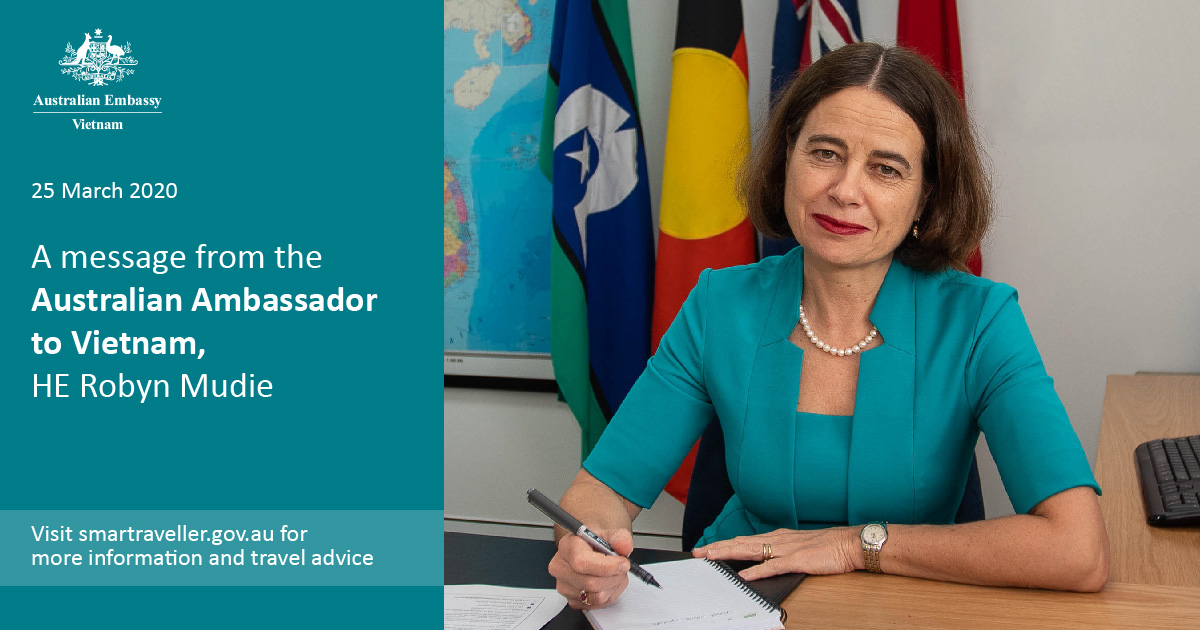 This an unprecedented and anxious time for many, and made even more difficult for those of us separated from family and friends in Australia.
I want to reassure you that the Australian Embassy in Hanoi and Consulate-General in Ho Chi Minh City are available should you need assistance. The health and wellbeing of Australians overseas is our highest priority.

We are working to get you accurate and up to date information so you can make the best decisions. We are regularly updating the Australian Government's Smartraveller (https://www.smartraveller.gov.au/) advice for Vietnam and are sharing updates on our social media channels.

We are available to assist with emergency consular and passport matters, and you can call us on +84 24 3774 0100 (in Hanoi), +84 28 3521 8100 (in HCMC) or +61 2 6261 3305 (for after hours assistance).

The Australian Government is urging all Australians considering returning to Australia to do so immediately by commercial means. However I appreciate that border closures and suspension of flights has made this difficult for many in Vietnam.

For those who are unable to return to Australia or who have chosen to remain in Vietnam, please follow the direction of local authorities and monitor your health for symptoms of COVID-19. You can keep updated on developments by subscribing to Smartraveller, following us on Facebook and Twitter, and monitoring official Vietnamese Government channels.

As a community overseas, please reach out and support one another. Stay in touch regularly with your friends and family in Vietnam, Australia or wherever they might be globally. These are challenging times, but we will come through this together.