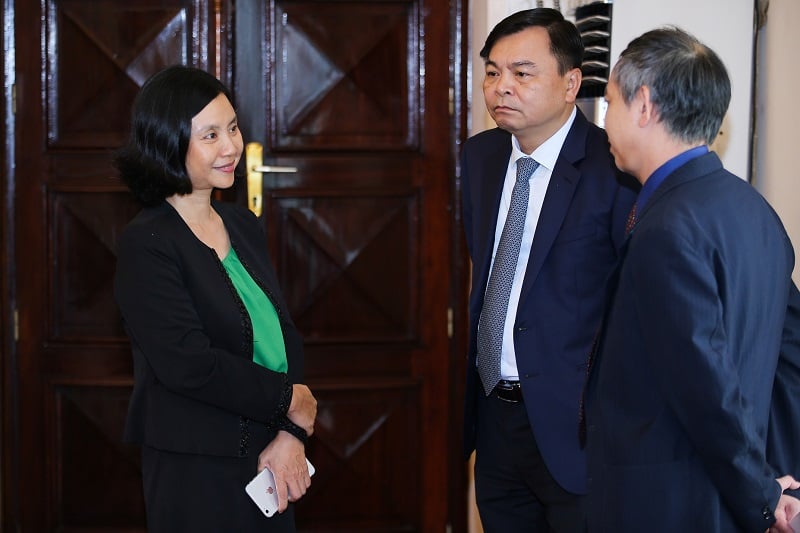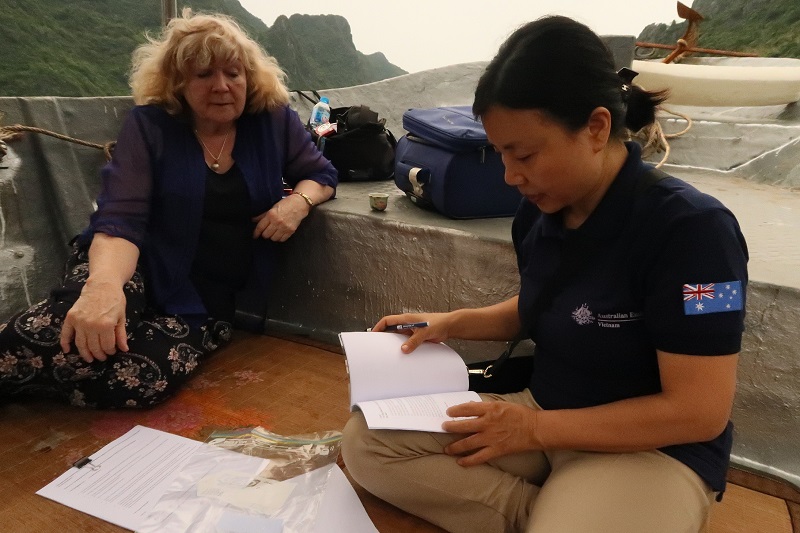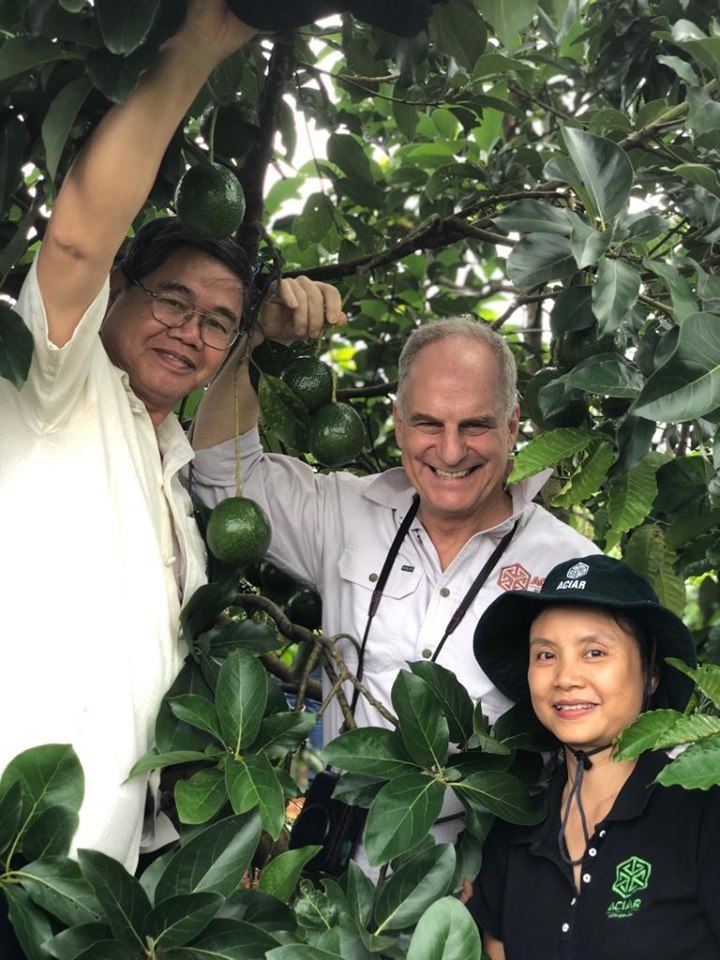 ACIAR Vietnam Country Manager, Ms Nguyen Thi Thanh An was awarded the Public Service Medal for her outstanding public service in fostering the Australia-Vietnam bilateral relationship in agricultural research.
Since 2007, Ms An has been responsible for stewarding an extensive program of research collaboration between Australia and Vietnam. Her leadership and innovation as a specialist in stakeholder management and building relationships has led to the development of a ten-year strategy of collaboration between Vietnam and ACIAR. Additionally, she contributed to the development of key relationships between Vietnam and other Australian government agencies, who together crafted the Australia in Vietnam Agriculture Strategy.
To hear more about her role in cementing the Australia-Vietnam relationship, please read a recent interview at https://www.apsc.gov.au/articles/interview-public-service-medal-recipient-nguyen
Photos:
(Left) Ms An with the Vice Minister of Ministry of Agriculture and Rural Development, Nguyen Hoang Hiep (in the middle).
(Centre) Ms An with Dr Janine Pierce, University of South Australia, visiting the oyster project in Quang Ninh province.
(Right) Ms An on a field trip to the Central Highlands with Prof Andrew Campbell, CEO ACIAR (middle) and ACIAR's Policy Advisory Council Member, Dr Nguyen Van Bo (left).