The Annual Evaluation Learning Symposium was an opportunity to bring together the development community in Vietnam to share experiences and learn lessons. Understanding what works and what doesn't is important for helping us to better tailor our support to help Vietnam in its development. It's also critical to enable us to help communicate the value of our work to others.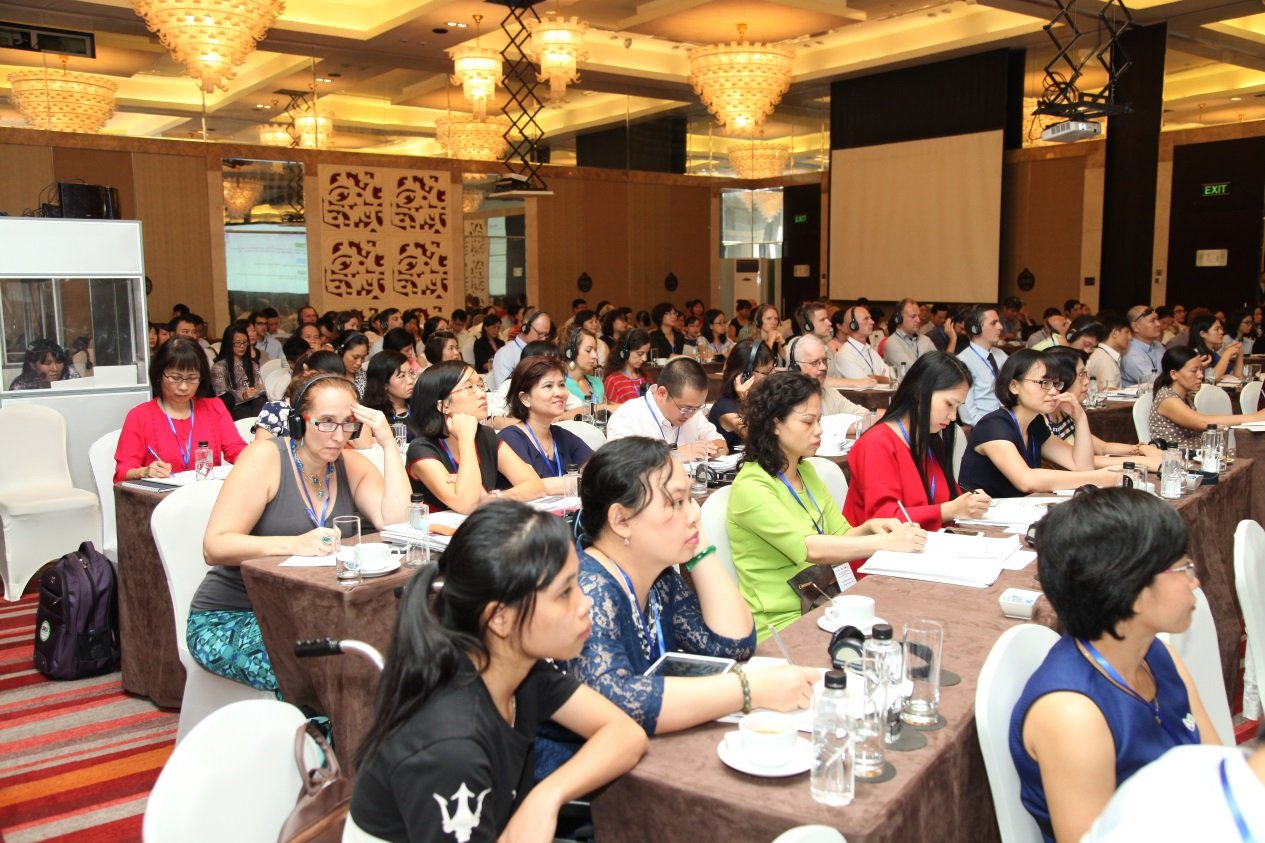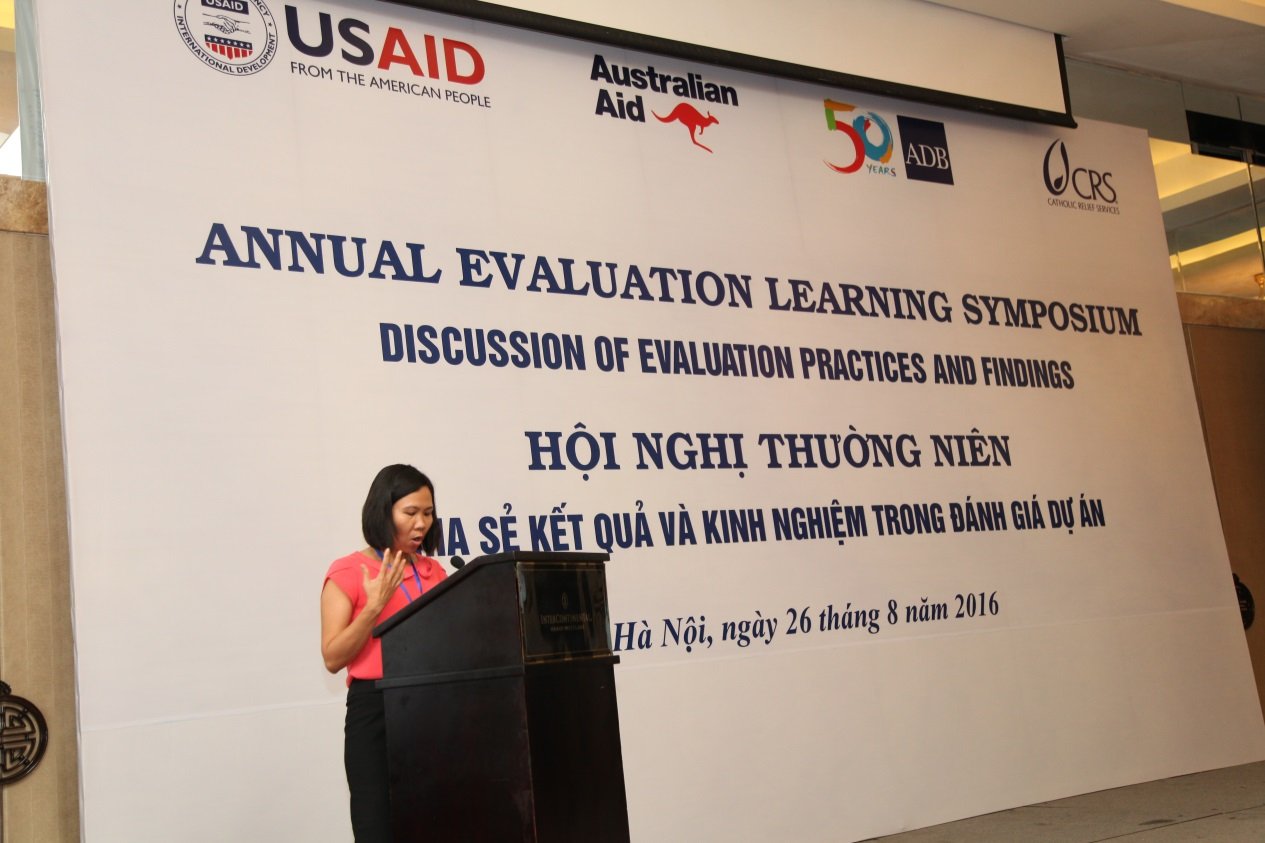 Participants of the Symposium Mrs Nguyen Lan Phuong, Senior Safeguards Manager, Australian Embassy
At this workshop in August, organised by the United States Agency for International Development (USAID/Vietnam) in partnership with the Australian Embassy, the Asian Development Bank (ADB), the United Nations Development Program (UNDP), and Catholic Relief Services in Vietnam (CRS) a number of new approaches, such as impact evaluation were discussed.
The Ministry of Planning and Investment (MPI) presented the key Government policies and regulations on monitoring and evaluation in public investment, something it sees and values as important for strengthening the transparency of financial management here in Vietnam. MPI acknowledged the support provided in this effort for greater transparency by the Australia Government through the 'Vietnam-Australia Monitoring and Evaluation Project (VAMEP)'. This program helped to institutionalise monitoring and evaluation systems for ODA funded projects and public investment and is now a key mechanism by which Government of Vietnam uses to determine the effectiveness of its resource allocation.
Around 140 participants from the key representatives of the Government of Vietnam, international donors and civil society organizations attended the Symposium demonstrating a strong demand for sharing lessons on evaluation. Given the success of this first event the development community will look to host this as an annual event here in Hanoi.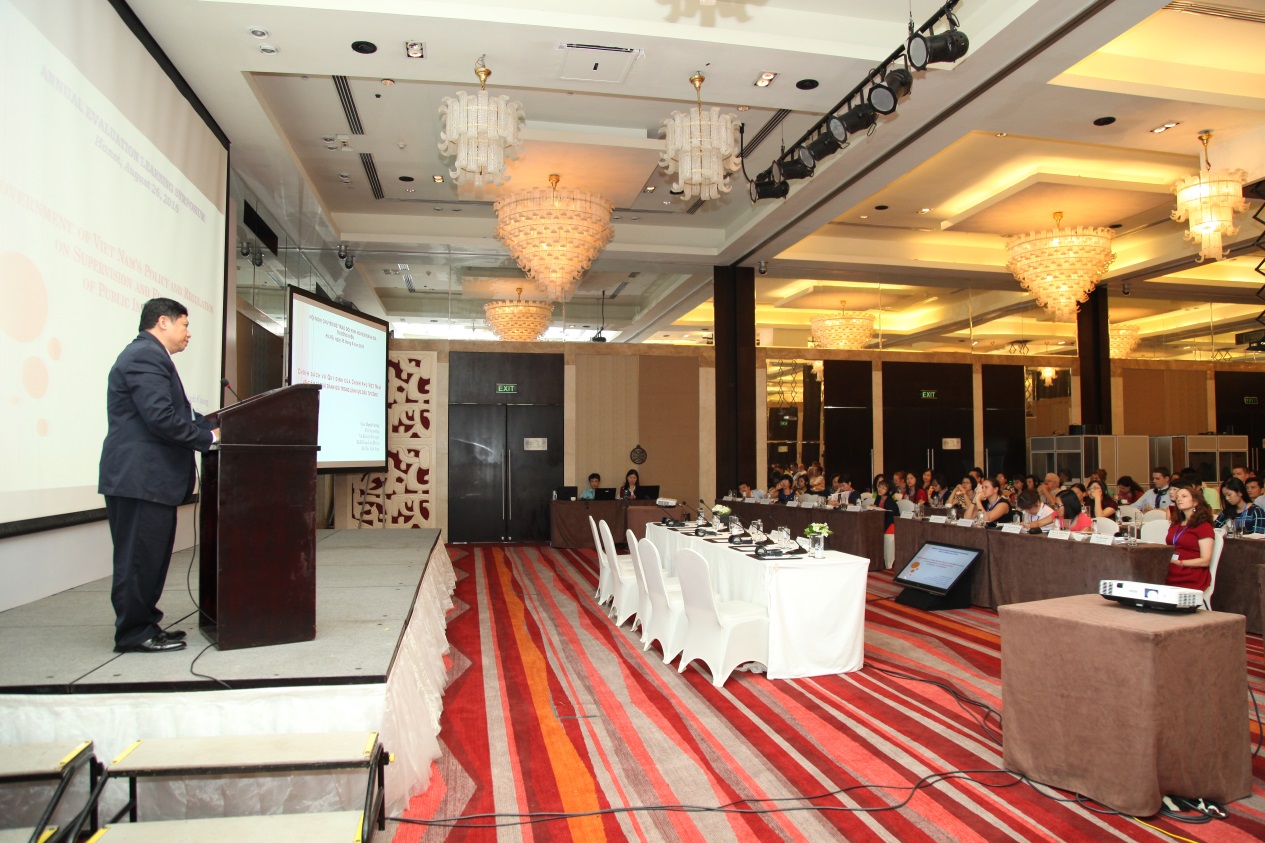 Mr Cao Manh Cuong - Deputy Director General of Foreign Economic Relation Department of the Ministry of Planning and Investment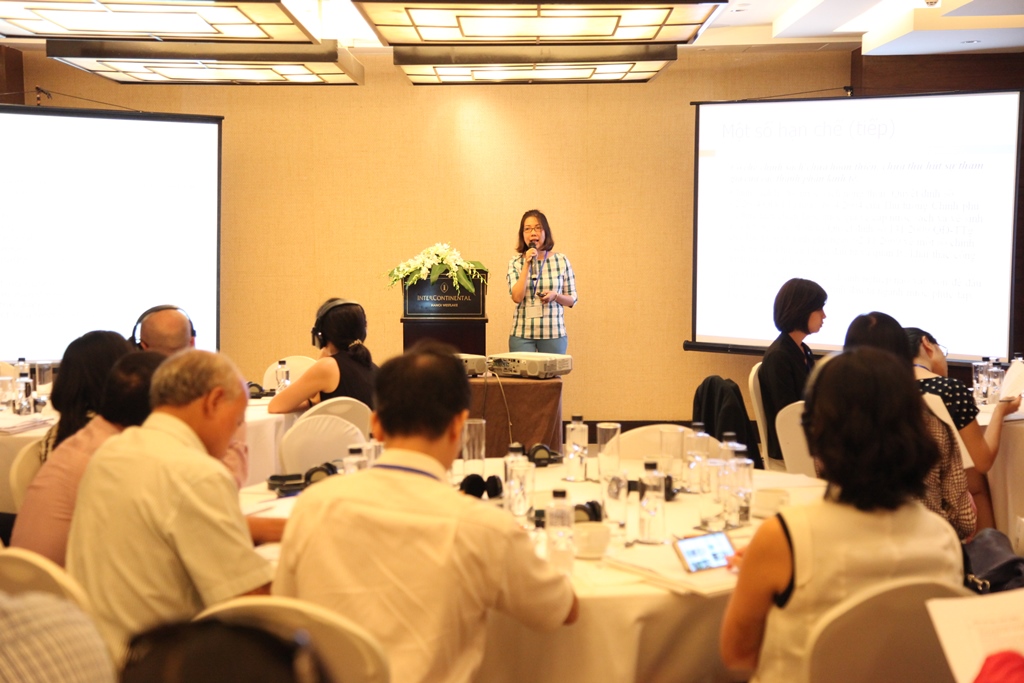 Mrs Do Thuy Minh, Manager of Banking Institutions Division, Banking and Financial Institutions Department, Ministry of Finance shared Assessment Report on the effectiveness of Vietnam Social Policy Bank's loan program for rural clean water supply. The evaluation was funded by the Australian Government.