Thinking about how the world is changing and how to plan for an uncertain future is what Dr Stefan Hajkowicz, a "Futurist" from Australia's Commonwealth Science and Industrial Research Organisation, does for a living. Dr Hajkowicz has identified seven major geopolitical, environmental, economic, social or technology shifts which will change the way people live. During a recent visit to Hanoi (as well as Kuala Lumpur and Singapore), Hajkowicz challenged his audiences to think about these global megatrends and the challenges and opportunities they present.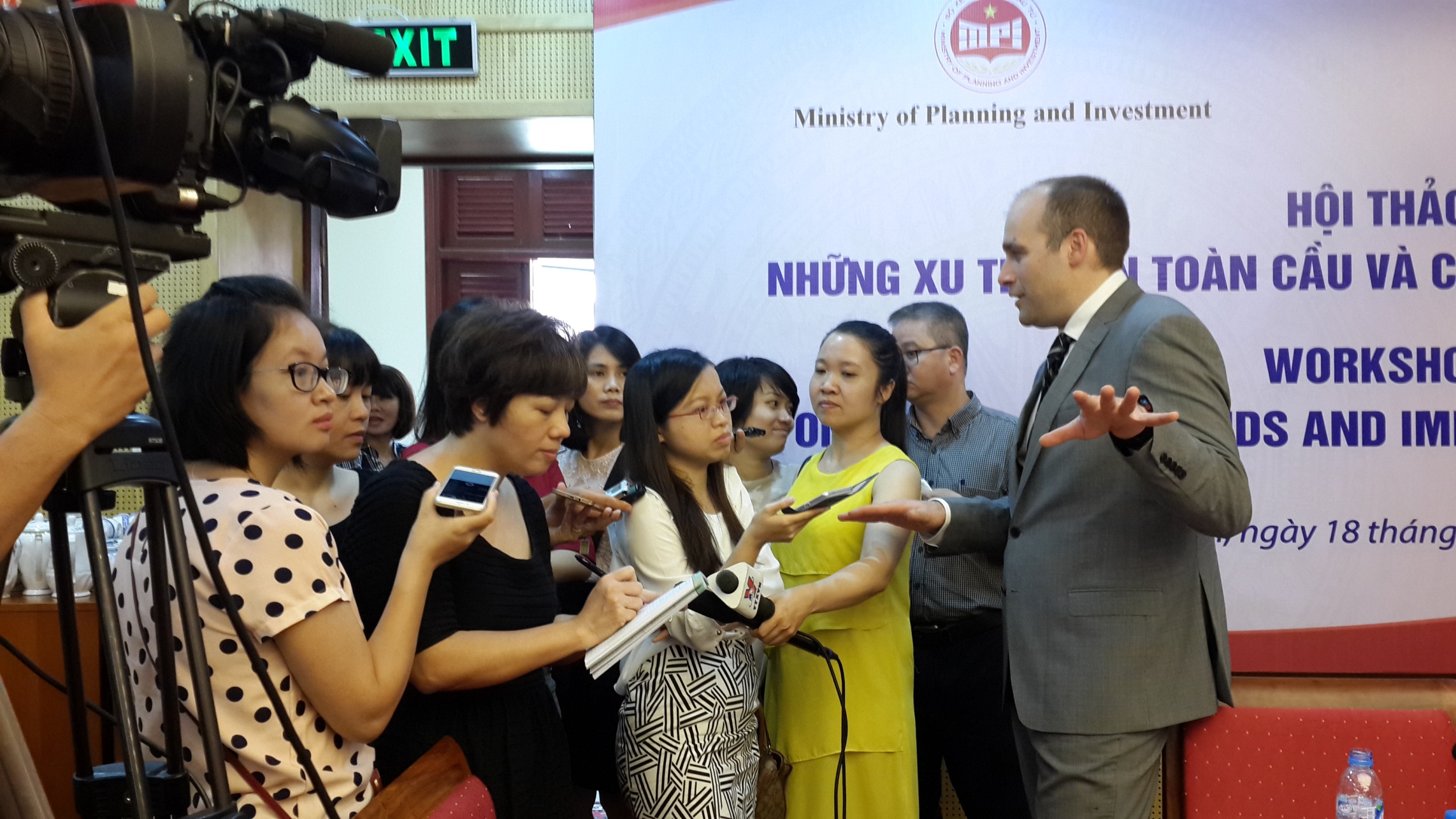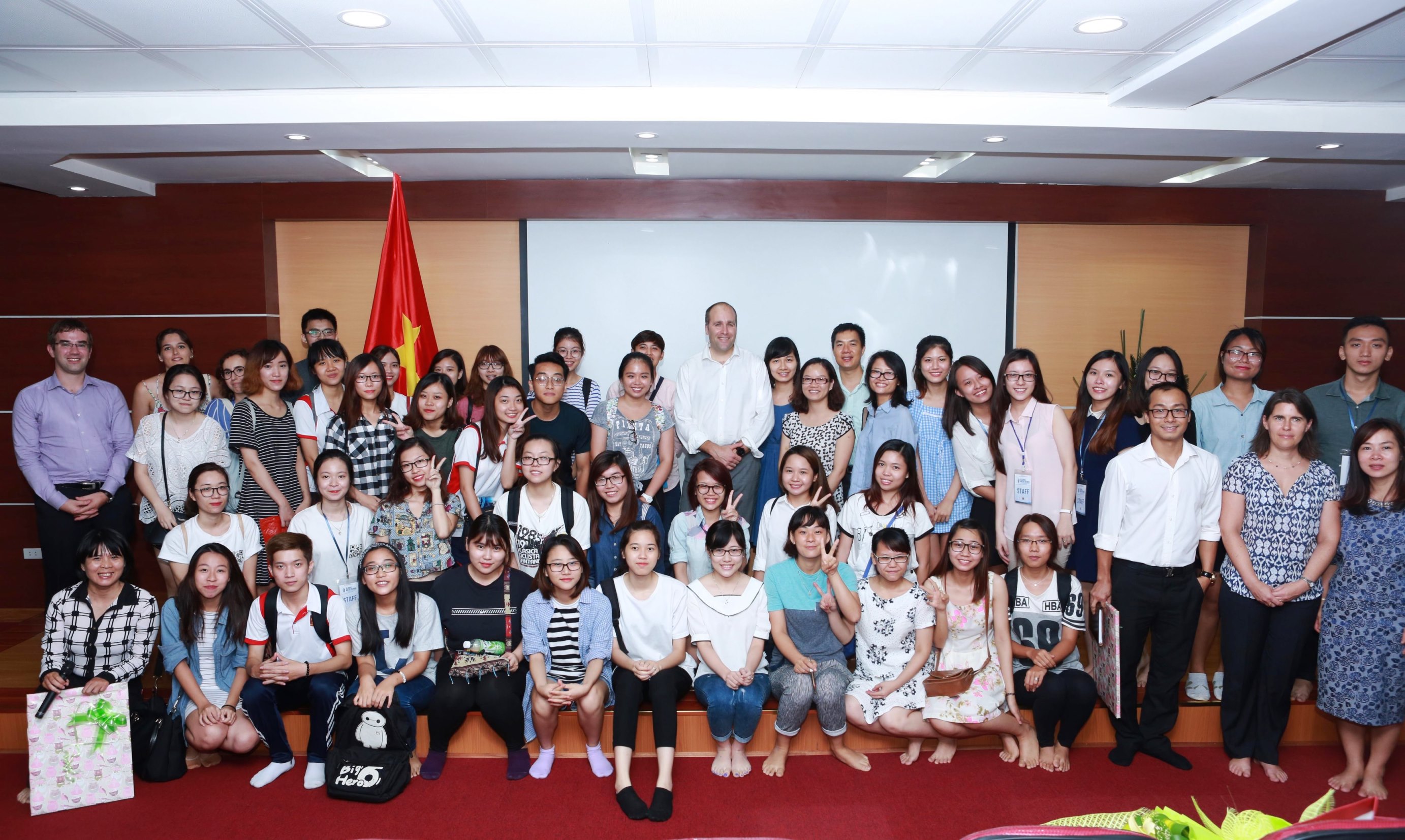 Dr Hajkowicz with the media at MPI Dr Hajkowicz at Hanoi University
Dr Hajkowicz's presentation at Vietnam's Ministry of Planning and Investment (MPI) was the centrepiece of his visit to Hanoi, with attendees including a former Deputy Prime Minister, as well as current vice ministers and economic advisers to the Prime Minister. While global trends such as innovation, food security, and climate change are very much on Vietnam's horizon, looking at these together as "megatrends" and how this can influence long term planning, was a new perspective for MPI to consider as it develops Vietnam's next Socio-Economic Development Strategy. Dr Hajkowicz's presentation at MPI is available here: https://www.youtube.com/watch?v=wYKD8Ea6NSY&feature=youtu.be
Dr Hajkowicz also visited Hanoi University (HANU) where he introduced some 100 potential future leaders to Australian innovation and strategic thinking. With their high-level of English, the students were able to engage directly with Dr Hajkowicz through a stimulating Q&A session.
Dr Hajkowicz's final engagement in Hanoi was an alumni event held at the Embassy for around 40 invited alumni . While Dr Hajkowicz gave a shorter presentation, there was nevertheless a very engaging question and answer session, and attendees all reflected afterwards that they enjoyed the opportunity not only to hear Dr Hajkowicz's presentation, but also to network amongst each other during the informal reception after the event.
With an academic background in geography, economics and decision theory, Dr Hajkowicz is one of Australia's most heavily sought speakers and was recently appointed to the World Economic Forum's Global Strategic Foresight Community, a group of 32 strategy and foresight experts meeting annually in New York to share ideas about the future of the world.