Vietnam's Deputy Prime Minister and Minister of Foreign Affairs, HE Mr Pham Binh Minh, visited Australia on 30 November, meeting Australian Prime Minister the Hon Malcolm Turnbull MP, Minister for Foreign Affairs the Hon Julie Bishop MP; and the President of the Senate, Senator the Hon Stephen Parry.
Mr Minh and Ms Bishop signed the Australia-Vietnam Plan of Action 2016-19, which outlines the practical steps that our two countries are taking to implement the Enhanced Comprehensive Partnership signed in 2015.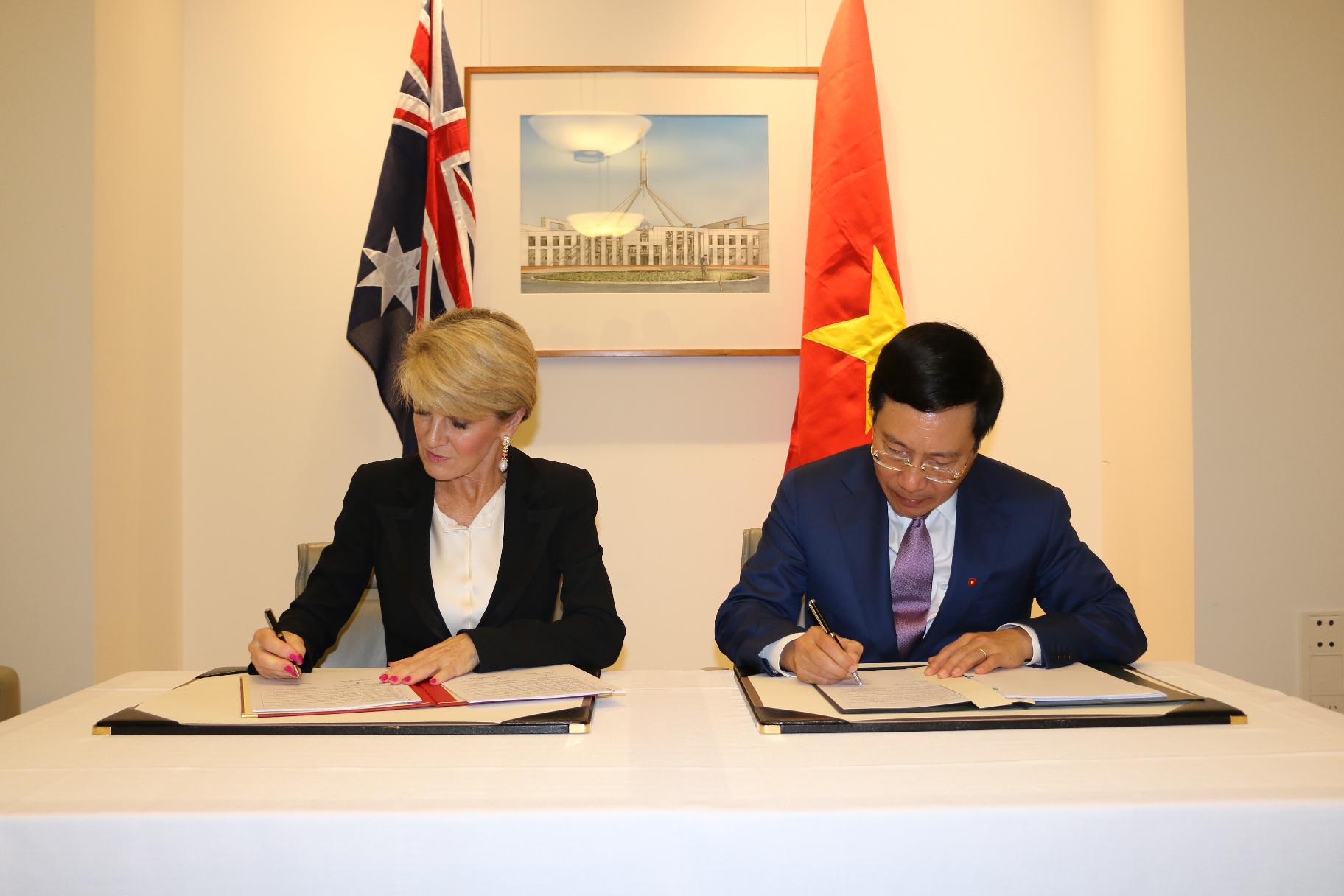 The Plan of Action outlines how Australia and Vietnam will strengthen collaboration in areas including defence, security, economic and development cooperation.
Both countries are also focused on ways to promote trade and investment, innovation and measures to improve gender equality.
Highlights of the Plan of Action include:
Australia and Vietnam working together to promote regional stability and prosperity through the East Asia Summit and APEC;
The commencement of annual high-level consultations on agriculture;
Deepening cooperation between education and research institutions; and
Strengthening women's representation in leadership and management roles.
During bilateral meetings, the two sides discussed our shared interests in maintaining regional security and prosperity, our strong cooperation in regional fora such as ASEAN, the East Asia Summit and APEC, as well as our broad-based bilateral relationship.
Ms Bishop hosted a lunch for Mr Minh with a number of young Australian-Vietnamese entrepreneurs, which demonstrated the diverse and dynamic interests we share.