Latest news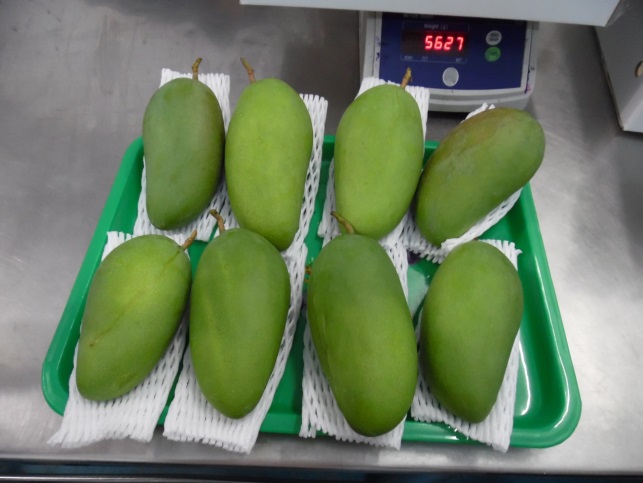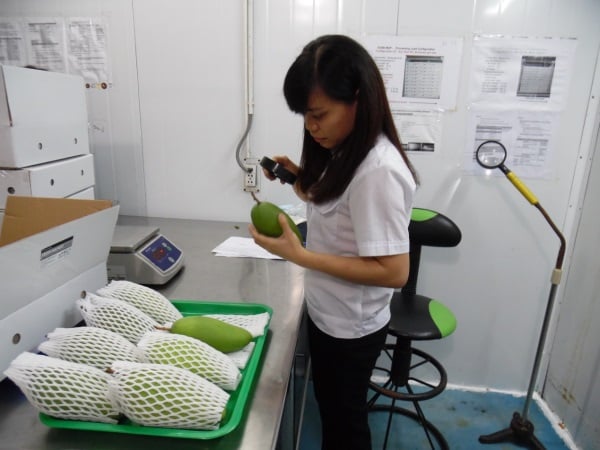 In a new milestone for Australia-Vietnam agricultural cooperation, the first consignment of Vietnamese mangoes was exported to Australia on 17 September. Consumers living in the city of Perth will this week be able purchase the mangoes, originating from Cao Lanh, Dong Thap Province.
Australia's Ambassador to Vietnam, Mr Craig Chittick, has welcomed this trade development.
"I am delighted that Australian consumers will now be able to enjoy Vietnamese mangoes which will complement the Australian mango season with northern hemisphere product," said the Ambassador. Read more here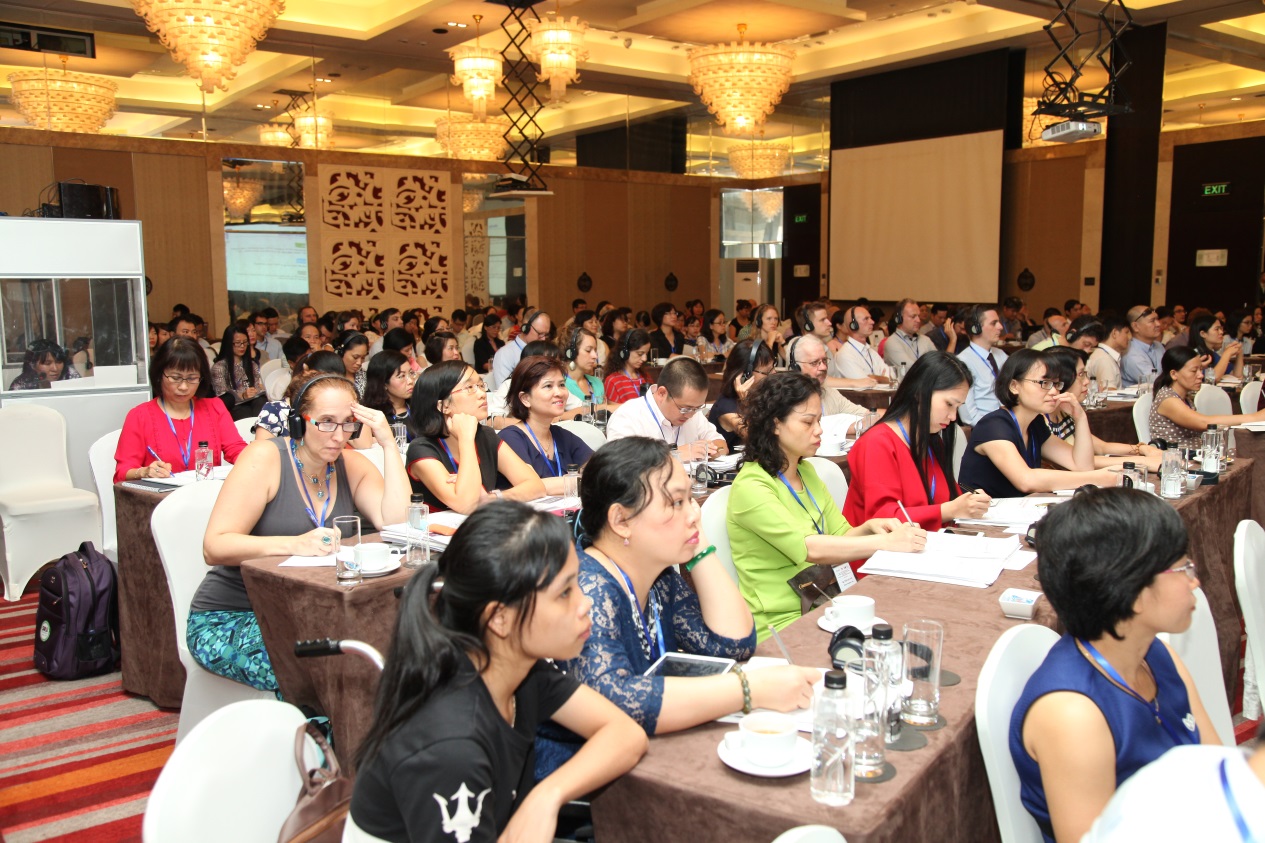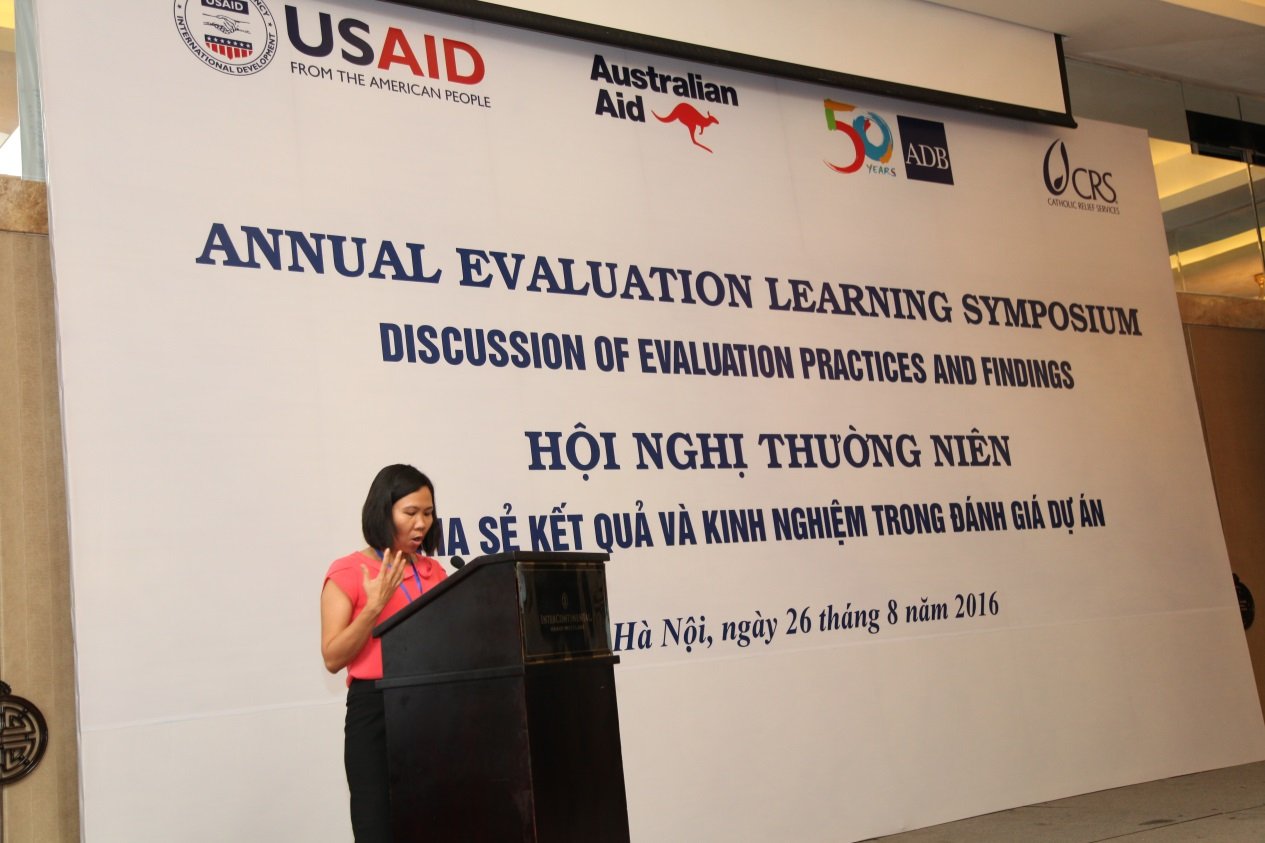 The Annual Evaluation Learning Symposium, organised by the United States Agency for International Development (USAID/Vietnam) in partnership with the Australian Embassy and other donors, was an opportunity to bring together the development community in Vietnam to share experiences and learn lessons. Understanding what works and what doesn't is important for helping us to better tailor our support to help Vietnam in its development. It's also critical to enable us to help communicate the value of our work to others. Read more here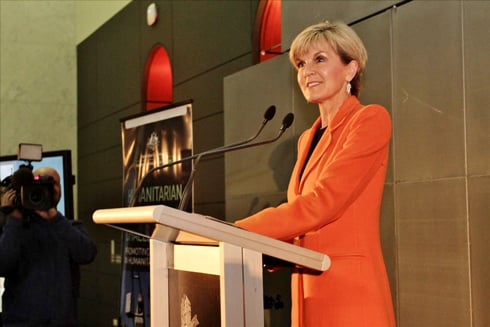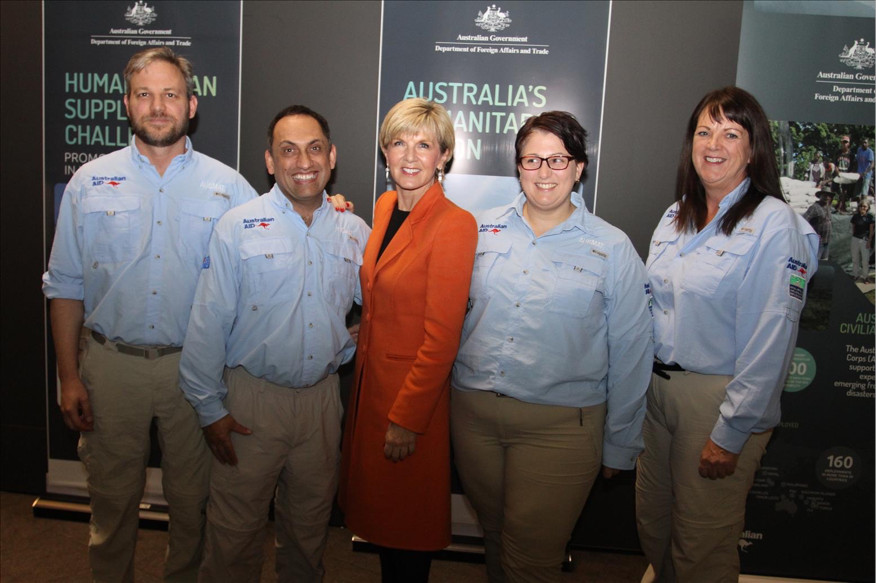 On 19 August 2016 the Foreign Minister Julie Bishop launched the Australian Government's Humanitarian Strategy which aims to strengthen international humanitarian action, particularly in the Indo-Pacific; reduce disaster risk; support for preparedness and enable early recovery effective response. The Minister also launched Department of Foreign Affairs & Trade's Humanitarian Supplies Challenge, which is a $1 million investment by the Australian Government in new and innovative relief supplies to support communities in the region immediately after a crisis.
Thinking about how the world is changing and how to plan for an uncertain future is what Dr Stefan Hajkowicz, a "Futurist" from Australia's Commonwealth Science and Industrial Research Organisation, does for a living. Dr Hajkowicz has identified seven major geopolitical, environmental, economic, social or technology shifts which will change the way people live. During a recent visit to Hanoi (as well as Kuala Lumpur and Singapore), Hajkowicz challenged his audiences to think about these global megatrends and the challenges and opportunities they present. Read more here
Australian and Vietnamese officials discussed a number of issues of mutual interest and concern, including legal reform, rule of law, protection of freedoms and human rights, protection of the rights of vulnerable groups and bilateral and multilateral cooperation, during their 13th annual senior-officials level Human Rights Dialogue on 4 August.
Long Tan - Smartraveller's lastest Advice, 19 August 2016
Vietnamese authorities will allow access to the Long Tan Cross site on 19 August with strict conditions. The Australian Ambassador, Consul-General and Consular staff are currently at the Long Tan Cross site. Our advice remains to stagger arrivals and to travel to the site in small groups. We will provide updates should access conditions change. The level of the advice has not changed. We continue to advise Australians to exercise normal safety precautions in Vietnam. Smartraveller.gov.au: Travel advice for Vietnam
Long Tan - Smartraveller's lastest Advice, 18 August 2016
Vietnamese authorities will allow access to the Long Tan Cross site on 18 August with strict conditions. This includes travel in small groups (staggered throughout the day), no media presence and other long-standing requirements. Read our full advice and contact your tour operator for further information. The commemoration ceremony at 15:30 remains cancelled. The level of the advice has not changed. We continue to advise Australians to exercise normal safety precautions in Vietnam.
Cancellation of the 50th Anniversary Service at Long Tan
The Vietnamese authorities have cancelled the commemoration ceremony for Vietnam Veteran's Day at the Long Tan Cross site at 15:30 on 18 August. We understand that access to the site is currently blocked, which may continue on 18 August. Given ongoing uncertainty about access, we advise Australians not to travel to the site. Follow local instructions and contact your tour operator about any changes in plans. The level of the advice has not changed. We continue to advise Australians to exercise normal safety precautions in Vietnam.
Joint statement from the Minister for Foreign Affairs, the Hon Julie Bishop MP and the Minister for Veterans' Affairs, the Hon Dan Tehan MP
The Vietnamese Government has advised the Australian Government that it will not permit the ceremony to commemorate Vietnam Veteran's Day at the Long Tan cross site at 15:30 on 18 August to proceed.
The Government is deeply disappointed at this decision, and the manner in which it was taken, so close to the commemoration service taking place.
Australia's Ambassador has registered our deep concerns with the Vice Minister for Foreign Affairs. The Government is seeking urgent calls with Vietnamese counterparts at the most senior levels to register our concerns.
Australia has been working closely with Vietnamese authorities for 18 months to prepare for this event. Memorial events have been held at Long Tan since 1989.
Australian veterans and their families had planned to attend a ceremony at Long Tan marked by mutual respect to remember and honour the sacrifice of those lost in the Vietnam War from both sides. For many veterans, this would have been their first visit to Vietnam since the war.
For the more than one thousand Australians who have travelled to Vietnam to attend the 50th anniversary memorial service this is bitterly disappointing news.
The Vietnam Veterans' Association and the Vietnam Veterans' Federation have been briefed by the Government on the decision taken by the Vietnamese Government.
The Smartraveller website has been updated. Travellers requiring emergency consular assistance should contact the 24 hour consular line on +61 2 6261 3305.
Foreign Minister's Office: Rachel Obradovic 0478 488 874
Veterans' Affairs Minister's Officer: Byron Vale 0428 262 894
Australian Statement on the 13th Australia-Vietnam Human Rights Dialogue

Australia and Vietnam held their 13th Annual Human Rights Dialogue in Hanoi on 4 August 2016. The two sides had a candid and constructive exchange of views on a wide range of human rights issues.

Australia commended Vietnam for significant poverty reduction and continued progress on the realisation of social and economic rights. The two sides exchanged views on the importance of gender equality and social inclusiveness, and on the shared need to urgently address domestic violence. Australia welcomed Vietnam's recognition of transgender people in the recently revised Civil Code and noted the valuable contributions of the vibrant lesbian, gay, bisexual, transgender and intersex civil society in both countries.

Australia expressed concern regarding ongoing restrictions on civil and political rights, including freedom of expression, association and assembly. It reiterated its serious concerns about the harassment, arrest and detention of peaceful human rights activists. Australia requested the release of all persons detained for peacefully exercising their freedom of expression and raised particular cases of concern. It also requested access to visit such persons and to be allowed to observe trials.

New Colombo Plan
The New Colombo Plan is a signature initiative of the Australian Government which aims to increase the number of Australians studying part of their degree in the region to deepen their knowledge and understanding of Asia and build people-to-people ties. The Plan provides Australian students with the opportunity to study at local universities for up to one year, as well as options for students to undertake internships with local businesses as part of their studies. We are seeking registration from interested companies and organisations to provide internship and mentorship opportunities for Australian students in Vietnam. As a registered member of the New Colombo Plan Internship and Mentorship Network, businesses and other host organisations can access a diverse talent pool and support students in obtaining professional experience in the region. Please register here. For more information, please visit the New Colombo Plan Business Engagement site or contact the New Colombo Plan Secretariat on ncp.business@dfat.gov.au.

A Declaration on Enhancing the Australia-Viet Nam Comprehensive Partnership
Viet Nam and Australia have built strong relations on the basis of mutual respect and interest. The relationship contributes to the peace, stability, cooperation and development of each country as well as the region and the world. Since establishment of diplomatic relations in February 1973, Australia and Viet Nam have developed a substantive, positive and mutually beneficial economic, political and security relationship, reinforced by warm and expanding people-to-people links. This Declaration on Enhancing the Australia-Viet Nam Comprehensive Partnership expresses the wish of our countries to look for opportunities to expand relations further in a mutually beneficial way.
Positions vacant
Australian Embassy Ha Noi: