Australian Embassy
Vietnam
Embassy address: 8 Dao Tan Street, Ba Dinh District, Hanoi - Telephone: +84 4 3774 0100 - Fax: +84 4 3774 0111
Australian Embassy, Hanoi
Australian Embassy in Vietnam on Facebook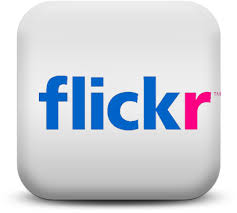 Australian Embassy in Vietnam on Flickr

Hugh Borrowman
Ambassador
A Declaration on Enhancing the Australia-Viet Nam Comprehensive Partnership
Viet Nam and Australia have built strong relations on the basis of mutual respect and interest. The relationship contributes to the peace, stability, cooperation and development of each country as well as the region and the world. Since establishment of diplomatic relations in February 1973, Australia and Viet Nam have developed a substantive, positive and mutually beneficial economic, political and security relationship, reinforced by warm and expanding people-to-people links.This Declaration on Enhancing the Australia-Viet Nam Comprehensive Partnership expresses the wish of our countries to look for opportunities to expand relations further in a mutually beneficial way.

Please click here to read the full version of the Declaration.

Latest media releases
Businesses in Vietnam invited to host Australian interns - 6 August 2015
Australia supports Vietnam in implementing its National Qualifications Frameworks - 28 July 2015
Australia committed to Vietnam's socio-economic growth agenda - 9 July 2015
World leading mining experts present in Australia-Vietnam sustainable mining workshop - 30 June 2015
Australia-Vietnam Aviation Workshop - 26 June 2015
Australian Government and alumni work together to promote leadership pathways for women - 22 June 2015
Vietnamese Lychees now selling in Australia - 15 June 2015

New Colombo Plan
The New Colombo Plan is a signature initiative of the Australian Government which aims to increase the number of Australians studying part of their degree in the region to deepen their knowledge and understanding of Asia and build people-to-people ties. The Plan provides Australian students with the opportunity to study at local universities for up to one year, as well as options for students to undertake internships with local businesses as part of their studies.
We are seeking registration from interested companies and organisations to provide internship and mentorship opportunities for Australian students in Vietnam. As a registered member of the New Colombo Plan Internship and Mentorship Network, businesses and other host organisations can access a diverse talent pool and support students in obtaining professional experience in the region. Please register HERE. For more information, please visit the New Colombo Plan Business Engagement site or contact the New Colombo Plan Secretariat on ncp.business@dfat.gov.au
Endeavour Scholarships and Fellowships
Endeavour Scholarships and Fellowships are the Australian Government's internationally competitive, merit-based scholarships, providing opportunities to undertake study, research and professional development in Australia. For more information, please click here
Positions Vacant
Australian Embassy Ha Noi:
Intership Announcement - Closing date 5:00pm (Hanoi Time) on 14 August, 2015
Australian Consulate-General, Ho Chi Minh City:
Open Tenders