Australian Embassy
Vietnam
Embassy address: 8 Dao Tan Street, Ba Dinh District, Hanoi - Telephone: 3774 0100 - Fax: 3774 0111
Australian Embassy, Hanoi
Australian Embassy in Vietnam on Facebook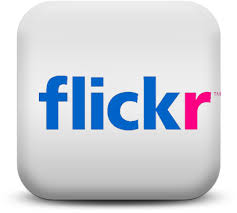 Australian Embassy in Vietnam on Flickr

Hugh Borrowman
Ambassador

Call for Expression of Interest: Consultancy to map mobility opportunities for Australian students in Vietnam
The Australian Embassy in Hanoi seeks proposals from suitably qualified Vietnam-based consultants to map mobility opportunities for Australian undergraduate students in Vietnam.
The objectives of the project are:
• To identify Vietnamese universities with capacity and study opportunities to host Australian undergraduate students in Vietnam from 2015
• To generate interest in Vietnam as a study destination, and
• To engage with Vietnamese universities and increase understanding of Australian government objectives for student mobility.
A written expression of interest addressing the attached terms of reference, with quote and the contact details for two referees, in English should be e-mailed to: le-ha.tran@dfat.gov.au.
Submission deadline: 17.00 hrs, 31 July 2014
For information about our requirements and terms of reference, please click here

Green Paper on Developing Northern Australia released for comment
On 10 June 2014, the Australian Government released the Green Paper on Developing Northern Australia for public consultation in a bid to open northern Australia to development and achieve its full potential. The Green Paper sets out six policy directions to realise the vision for Northern Australia which includes to:
 Develop a food bowl, including premium produce, which could help to double Australia's agricultural output;
 Build an energy export industry worth $150 billion to the economy, with a major focus on clean and efficient energy, providing major increases to resource exports; and
 Grow the tourist economy in northern Australia to 2 million international tourists a year.
Public submissions on the Green Paper can be lodged online until 8 August 2014.

Op-Ed by Australian Foreign Minister Julie Bishop: Australia's prospering partnership with ASEAN
On a recent visit to South East Asia, I was reminded of the strength of Australia's partnership with the countries of ASEAN – the Association of Southeast Asian Nations.
In Malaysia I met some of the 300,000 alumni of Australian universities, many now serving in key government and business positions.
In the Philippines I saw first-hand our joint relief effort in the wake of Typhoon Haiyan and was joined by hundreds of school children to celebrate a new $150 million Australian initiative for basic education needs.
In Vietnam, I was reminded further of our cooperation with projects such as the Australian-Asian Development Bank co-funded Cao Lanh Bridge that will connect communities in an economy of nearly 90 million people.
Please click here to read the full version of this Op-Ed.

News: Australian support Vietnam's economic reforms
Australia will provide up to $2.5 million to Vietnam through the Restructuring for a More Competitive Vietnam initiative. This support will progress investment reform, rural sector restructuring and competition policy. These reforms will help Vietnam meet its commitments under its regional and international trade agreements, and lift Vietnam's economic competitiveness to boost its regional and global trade.
Please click here to read the full version of this media release.
Latest media releases
Embassies host seminar on non-state media in contemporary Vietnam - 1 August
Australian band The Love Junkies to rock Hanoi's youth - 28 May
Seminar on Australia-ASEAN Relations in Asia's Transformation - 27 May
United Police Action to Combat People Smuggling and Human Trafficking - 20 May
New Shared Visa Application Centre in Hanoi for Vietnamese Citizens - 19 May
Australia Awards scholars to begin study in Australia - 14 May
Endeavour Scholarships and Fellowships 2015 applications are now open online - 25 April
DeepBlue set to change Vietnamese perceptions of orchestra - 31 March
Australia – Vietnam Police Partnership Addresses Corruption Fraud and Foreign Briberty in Asia - 25 March
Travel advice for Australians on the move
Stay safe when overseas. Click here for the latest travel information from the Department of Foreign Affairs and Trade
Endeavour Scholarships and Fellowships
Endeavour Scholarships and Fellowships are the Australian Government's internationally competitive, merit-based scholarships, providing opportunities to undertake study, research and professional development in Australia. For more information, please click here
Positions Vacant
Australian Embassy Ha Noi:
Nil
Australian Consulate-General, Ho Chi Minh City:
LOCALLY ENGAGED EMPLOYEE (EXPATRIATE) DESIGNATED LEVEL 6 - Closing date: Monday, 11 August 2014