Australian Embassy
Vietnam
Embassy address: 8 Dao Tan Street, Ba Dinh District, Hanoi - Telephone: 3774 0100 - Fax: 3774 0111
Australian Embassy, Hanoi
Australian Embassy in Vietnam on Facebook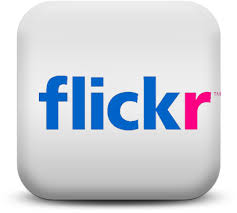 Australian Embassy in Vietnam on Flickr

Hugh Borrowman
Ambassador
Op-ed by Australian Foreign Minister Julie Bishop on the occasion of International Women's Day 2014
The empowerment of women and girls is one of the most effective ways to achieve higher economic growth and better living standards among the millions of people in developing countries in our region.
As Australia's first female Foreign Minister, support for the empowerment of women and girls in our region, the Indian Ocean Asia Pacific, is one of my highest priorities.
Please click here to read the full version of this story.
2014 Western Australian Senate election
An election for six new Senators for Western Australia will be held on Saturday 5 April 2014.
You can check if you are enrolled to vote in Western Australia, enrol or update your enrolment details at www.aec.gov.au/enrol.
The deadline to enrol is 8pm AWST Friday 7 March 2014.
In person voting will not be available at the Australian Embassy Hanoi for this election. You can apply online for a postal vote to be sent to you from Australia at www.aec.gov.au/overseas.
For more information, visit the AEC website at www.aec.gov.au/wa-senate or contact the AEC via email (info@aec.gov.au) or telephone (+61 2 6273 8606).
An overseas voting centre will, however, be available at the Australian Consulate-General in Ho Chi Minh City
News: Australian support Vietnam's economic reforms
Australia will provide up to $2.5 million to Vietnam through the Restructuring for a More Competitive Vietnam initiative. This support will progress investment reform, rural sector restructuring and competition policy. These reforms will help Vietnam meet its commitments under its regional and international trade agreements, and lift Vietnam's economic competitiveness to boost its regional and global trade.
Please click here to read the full version of this media release.
News: Australia supports women in Vietnam
Australia will provide a total of $4.2 million for two projects to be delivered in partnership with the Vietnam Women's Union, the country's peak organisation for advancing the rights of women and girls.
$2.1 million will be provided for a new agricultural research partnership project to be delivered through the Australian Centre for Agricultural Research (ACIAR). This project will deliver real improvements to women's lives, lifting household incomes by linking farmers and traders with more lucrative markets in urban centres.
The Australian Government will also provide $2.1 million for combating gender-based violence under the Australia's Government Partnerships for Development program (GPFD), which provides grants to link Australian and international public sector organisations.
Please click here to read the full version of this media release.
News: Australian Foreign Minister to visit ASEAN Nations to Strengthen Regional Relations
16 February 2014 - Trade, investment, regional security and education cooperation will be the key priorities during my visit to Malaysia, Vietnam, the Philippines and Cambodia from 16 to 21 February.
In this 40th anniversary year of Australia-ASEAN relations, I will meet with senior government and business leaders to discuss bilateral trade and investment opportunities.In Malaysia I will meet with alumni of the former Menzies Government's Colombo Plan program and discuss opportunities for Australian students to study and gain work experience in businesses abroad under the Coalition Government's $100m New Colombo Plan.
I will meet members of the business community to promote trade and investment relations with Malaysia, our ninth largest trading partner.
In Vietnam, I will meet with senior government figures in Hanoi to advance Australia's economic diplomacy agenda and visit the Australia-Vietnam Joint Trans-National Crime Centre in Ho Chi Minh City.
While in Vietnam, I am looking forward to meeting with a number of women's networks supported by the Australian Government, to focus on women's empowerment and foster economic development through sustainable farming systems.
Please click here to read the full version of this media release.
Latest media releases
Mining Vietnam 2014 Australian National Pavilion Showcasing the Innovative Mining Technologies and Solutions - 10 March
Australia at the forefront to empower women and girls - 7 March
Australian Foreign Minister's media release - Australia support Vietnam's economic reforms - 19 February
Australian Foreign Minister's media release - Supporting women in Vietnam - 19 February
Vietnamese applicants excel in Australia's 2014 Endeavour Scholarships - 10 January
First national conference for Vietnamese alumni of Australian universities - 12 December
Australia celebrating International Volunteer Day in Vietnam - 5 December
Travel advice for Australians on the move
Stay safe when overseas. Click here for the latest travel information from the Department of Foreign Affairs and Trade
Positions Vacant
Australian Embassy Ha Noi:
Australian Consulate-General, Ho Chi Minh City: