Australian Embassy
Vietnam
Embassy address: 8 Dao Tan Street, Ba Dinh District, Hanoi - Telephone: 3774 0100 - Fax: 3774 0111
Australian Embassy, Hanoi
Australian Embassy in Vietnam on Facebook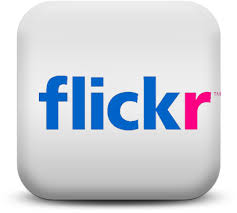 Australian Embassy in Vietnam on Flickr

Hugh Borrowman
Ambassador
2014 Victorian State election
The Victorian State Election has been announced for Saturday 29 November 2014. The location of overseas polling booths is decided independently by the Victorian Electoral Commission (VEC). In Vietnam, the VEC has determined that there will a polling station at the Australian Consulate-General in Ho Chi Minh City but not at the Australian Embassy in Hanoi. Please visit the ConsulateGeneral's website for information on voting in person. Applications for a postal vote can be made at the Victorian Electoral Commission website or you can contact the VEC directly on +61 3 8620 1100 or via info@vec.vic.gov.au.
Op-Ed by Australian Foreign Minister Julie Bishop: Australia's prospering partnership with ASEAN
On a recent visit to South East Asia, I was reminded of the strength of Australia's partnership with the countries of ASEAN – the Association of Southeast Asian Nations.
In Malaysia I met some of the 300,000 alumni of Australian universities, many now serving in key government and business positions.
In the Philippines I saw first-hand our joint relief effort in the wake of Typhoon Haiyan and was joined by hundreds of school children to celebrate a new $150 million Australian initiative for basic education needs.
In Vietnam, I was reminded further of our cooperation with projects such as the Australian-Asian Development Bank co-funded Cao Lanh Bridge that will connect communities in an economy of nearly 90 million people.
Please click here to read the full version of this Op-Ed.

News: Australian support Vietnam's economic reforms
Australia will provide up to $2.5 million to Vietnam through the Restructuring for a More Competitive Vietnam initiative. This support will progress investment reform, rural sector restructuring and competition policy. These reforms will help Vietnam meet its commitments under its regional and international trade agreements, and lift Vietnam's economic competitiveness to boost its regional and global trade.
Please click here to read the full version of this media release.
Latest media releases
Australian institutions seek Vietnamese students focused on their future - 5 November 2014
Australian Ambassador visits Thai Nguyen for "Clean Up the World" day - 24 September
North West Fruits – Access to More Profitable Markets - 16 September
Australia Mekong NGO Dialogue to improve opportunity for women's participation in economic development - 27 August
Visit to Vietnam by Australian livestock exporters - 22 August
Applications now open for the Australian Government's Direct Aid Program 2014-15 - 21 August
Australia supports Vietnam in economic restructuring and increasing competitiveness - 11 August
Embassies host seminar on non-state media in contemporary Vietnam - 1 August
Travel advice for Australians on the move
Stay safe when overseas. Click here for the latest travel information from the Department of Foreign Affairs and Trade
Endeavour Scholarships and Fellowships
Endeavour Scholarships and Fellowships are the Australian Government's internationally competitive, merit-based scholarships, providing opportunities to undertake study, research and professional development in Australia. For more information, please click here
Positions Vacant
Australian Embassy Ha Noi:
Australian Consulate-General, Ho Chi Minh City: