Australian Embassy
Vietnam
Embassy address: 8 Dao Tan Street, Ba Dinh District, Hanoi - Telephone: 3774 0100 - Fax: 3774 0111
Australian Embassy, Hanoi
Australian Embassy in Vietnam on Facebook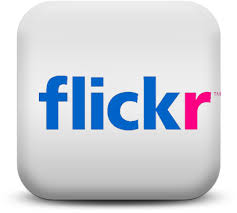 Australian Embassy in Vietnam on Flickr

Hugh Borrowman
Ambassador
A Declaration on Enhancing the Australia-Viet Nam Comprehensive Partnership
Viet Nam and Australia have built strong relations on the basis of mutual respect and interest. The relationship contributes to the peace, stability, cooperation and development of each country as well as the region and the world. Since establishment of diplomatic relations in February 1973, Australia and Viet Nam have developed a substantive, positive and mutually beneficial economic, political and security relationship, reinforced by warm and expanding people-to-people links.This Declaration on Enhancing the Australia-Viet Nam Comprehensive Partnership expresses the wish of our countries to look for opportunities to expand relations further in a mutually beneficial way.

Please click here to read the full version of the Declaration.

Anzac Day, Saturday 25 April 2015
The Australian and New Zealand Embassies in Ha Noi will jointly commemorate Anzac Day with a dawn service at the Australian Embassy. Please see details below:
Date: Anzac Day, Saturday 25 April 2015
Time: Ceremony to begin at 5:05am (please arrive at 4:45am)
Location: Australian Embassy, 8 Dao Tan Street, Ba Dinh, Ha Noi, Viet Nam
The ceremony is open to the public. Attendees are requested to bring a torch and, in the event of rain, an umbrella as this will be an outdoor service. Following the ceremony there will be a complimentary breakfast provided.
Those wishing to attend the ceremony must register by emailing their full name and nationality to anzacdayhanoi@gmail.com by COB 23 April 2015.
Attendees must present photo identification upon arrival at the Embassy.
Please visit the Australian Consulate-General Ho Chi Minh City website for information regarding Anzac Day services in Ho Chi Minh City and the Long Tan cross.


Op-Ed by Australian Foreign Minister Julie Bishop: Australia's prospering partnership with ASEAN
On a recent visit to South East Asia, I was reminded of the strength of Australia's partnership with the countries of ASEAN – the Association of Southeast Asian Nations.
In Malaysia I met some of the 300,000 alumni of Australian universities, many now serving in key government and business positions.
In the Philippines I saw first-hand our joint relief effort in the wake of Typhoon Haiyan and was joined by hundreds of school children to celebrate a new $150 million Australian initiative for basic education needs.
In Vietnam, I was reminded further of our cooperation with projects such as the Australian-Asian Development Bank co-funded Cao Lanh Bridge that will connect communities in an economy of nearly 90 million people.
Please click here to read the full version of this Op-Ed.

Latest media releases
Australia remembers those who have served the nation in times of war and conflict - 23 April 2015
Australia and New Zealand support ASEAN to maximise the benefits of regional economic integration - 10 April 2015
Australia-Vietnam Sustainable Mining Forum 2015: World Leading Australian Mining Experts and Technology Companies
to Present in Vietnam - 19 March 2015
Enhanced Australia-Vietnam Comprehensive Partnership brings bilateral relationship to new heights - 18 March 2015
International Women's Day: Australia adds gender element to all development projects - 8 March 2015
Australian support for Vietnamese community projects - 27 February 2015
Australia Awards Scholarships 2015 applications now open online - 30 January 2015
Australia Day – a time to celebrate Australia's culture and achievements - 23 January 2015
New Colombo Plan kicks off in Vietnam - 16 January 2015
Endeavour Scholarships and Fellowships
Endeavour Scholarships and Fellowships are the Australian Government's internationally competitive, merit-based scholarships, providing opportunities to undertake study, research and professional development in Australia. For more information, please click here
Positions Vacant
Australian Embassy Ha Noi:
Australian Consulate-General, Ho Chi Minh City:
Open Tenders