Latest news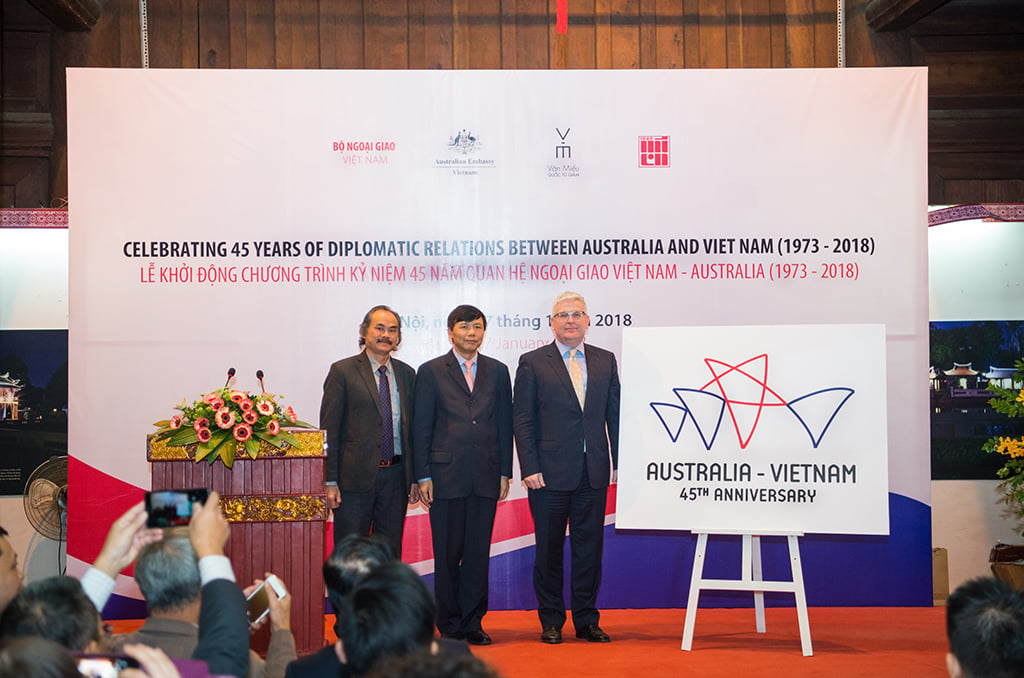 On 17 January 2018, Australia and Vietnam marked the beginning of the 45th anniversary year of diplomatic relations between the two countries.
"Vietnam is one of Australia's most important partners in the Indo-Pacific. Over the past 45 years our two countries have built a strong partnership which now encompasses political exchange, economic development, security cooperation and innovation collaboration," said Australian Ambassador Mr Craig Chittick. Read more here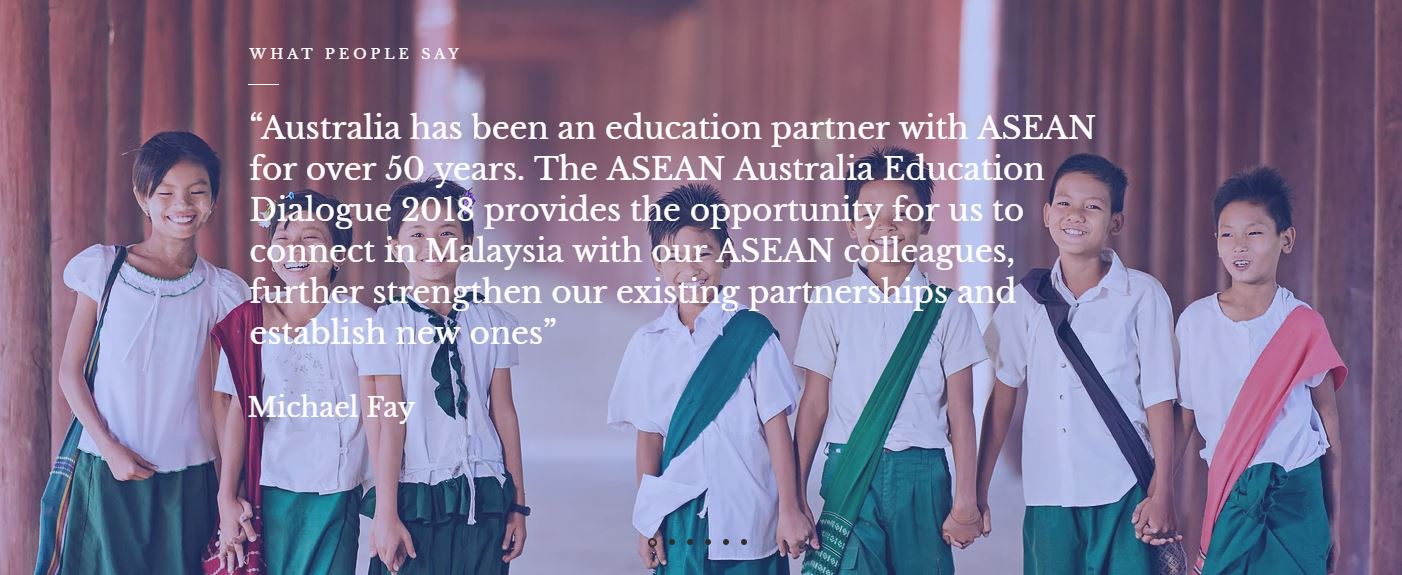 The ASEAN Australia Education Dialogue (AAED) will strengthen the current links between Australia and ASEAN across key education sectors to build a broader ASEAN-Australia regional and global engagement by connecting thought leaders, key officials and practitioners in education from ASEAN countries and Australia. The delegates will discuss the issues, challenges and opportunities for the future of regional and global engagement in education. The AAED will result in policy initiatives and partnerships between a range of ASEAN and Australian education organisations.
Registrations are now open. Deadline: Friday March 16th 2018. Read more here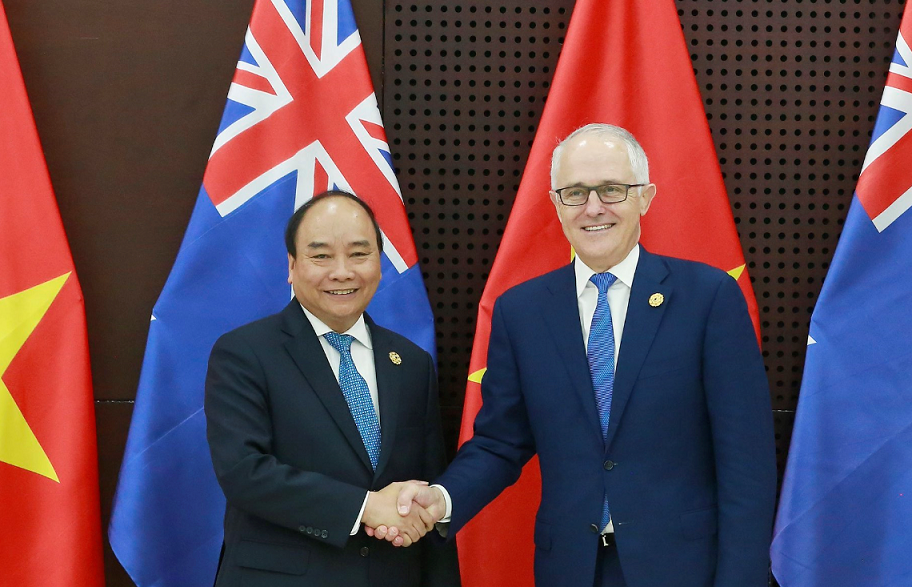 Prime Minister Nguyen Xuan Phuc and Prime Minister Malcolm Turnbull held bilateral talks on 10 November during Prime Minister Turnbull's visit to Da Nang for the 2017 APEC Summit. The two Prime Ministers had a wide-ranging and productive discussion about the Australia - Viet Nam relationship and regional and international issues of mutual concern. Read more here. Photo: @VNGovtPortal
Senator the Hon. Anne Ruston, Australia's Assistant Minister for Agriculture and Water Resources launched the Australia in Vietnam Agriculture Strategy in Can Tho on 24 August 2017. The strategy identifies economic, innovation and security priorities for both nations that offer the greatest returns and maximises common interests. Read more here.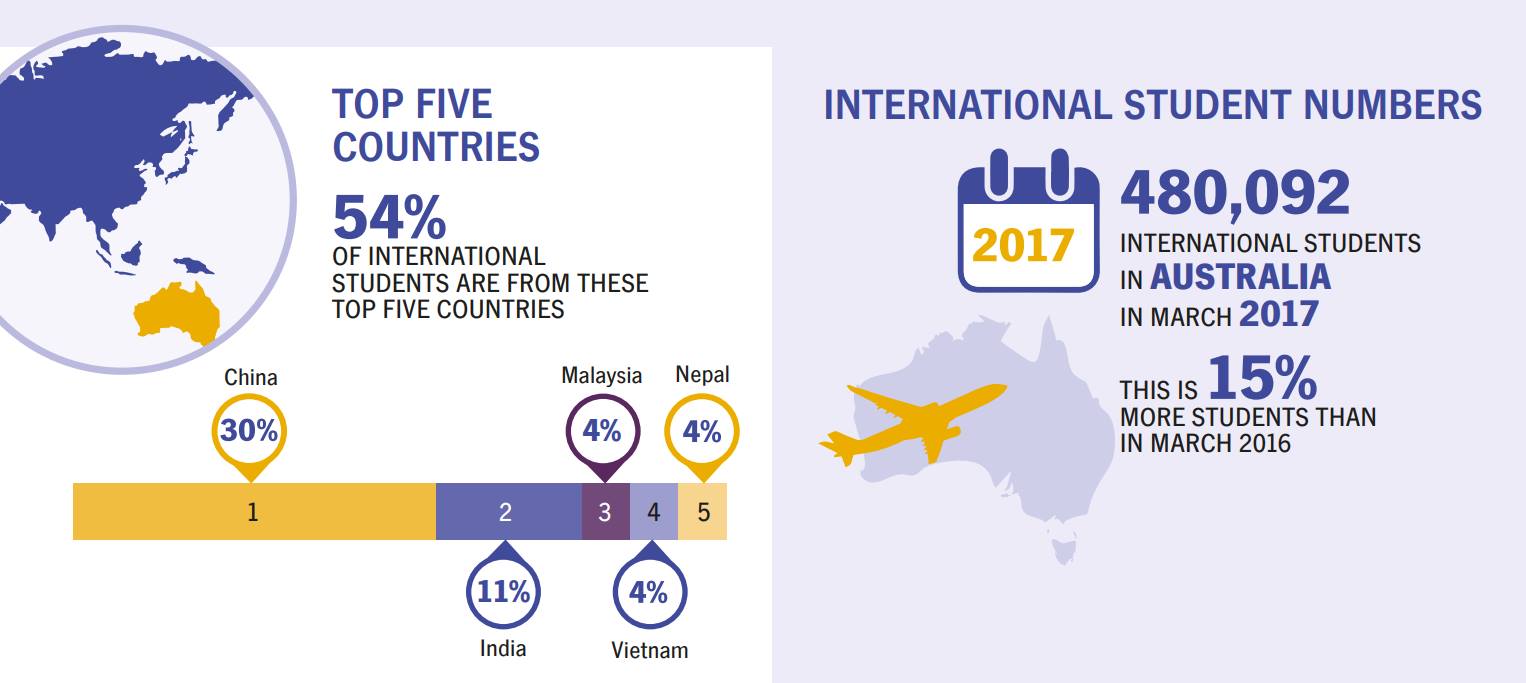 Vietnam is the fourth biggest source country for international students in Australia, according to a recent report by Australian Department of Education and Training.
As of the end of March 2017, there were 19,708 students from Vietnam studying in Australia, comprising 4.1% of all international students. This was an increase of 8.7% compared with the same time in 2016. Read more here

The New Colombo Plan is a signature initiative of the Australian Government which aims to increase the number of Australians studying part of their degree in the region to deepen their knowledge and understanding of Asia and build people-to-people ties. The Plan provides Australian students with the opportunity to study at local universities for up to one year, as well as options for students to undertake internships with local businesses as part of their studies. We are seeking registration from interested companies and organisations to provide internship and mentorship opportunities for Australian students in Vietnam. As a registered member of the New Colombo Plan Internship and Mentorship Network, businesses and other host organisations can access a diverse talent pool and support students in obtaining professional experience in the region. Please register here. For more information, please visit the New Colombo Plan Business Engagement site or contact the New Colombo Plan Secretariat on ncp.business@dfat.gov.au.

Viet Nam and Australia have built strong relations on the basis of mutual respect and interest. The relationship contributes to the peace, stability, cooperation and development of each country as well as the region and the world. Since establishment of diplomatic relations in February 1973, Australia and Viet Nam have developed a substantive, positive and mutually beneficial economic, political and security relationship, reinforced by warm and expanding people-to-people links. This Declaration on Enhancing the Australia-Viet Nam Comprehensive Partnership expresses the wish of our countries to look for opportunities to expand relations further in a mutually beneficial way.
Positions vacant
Australian Embassy Ha Noi:
Open Tender