Latest news
The Australian Government will proceed with the Australian Marriage Law Postal Survey of all Australian on the Commonweath Electoral Roll. Instructions on survey participation will be published on the Australian Bureau of Statistics (ABS) website.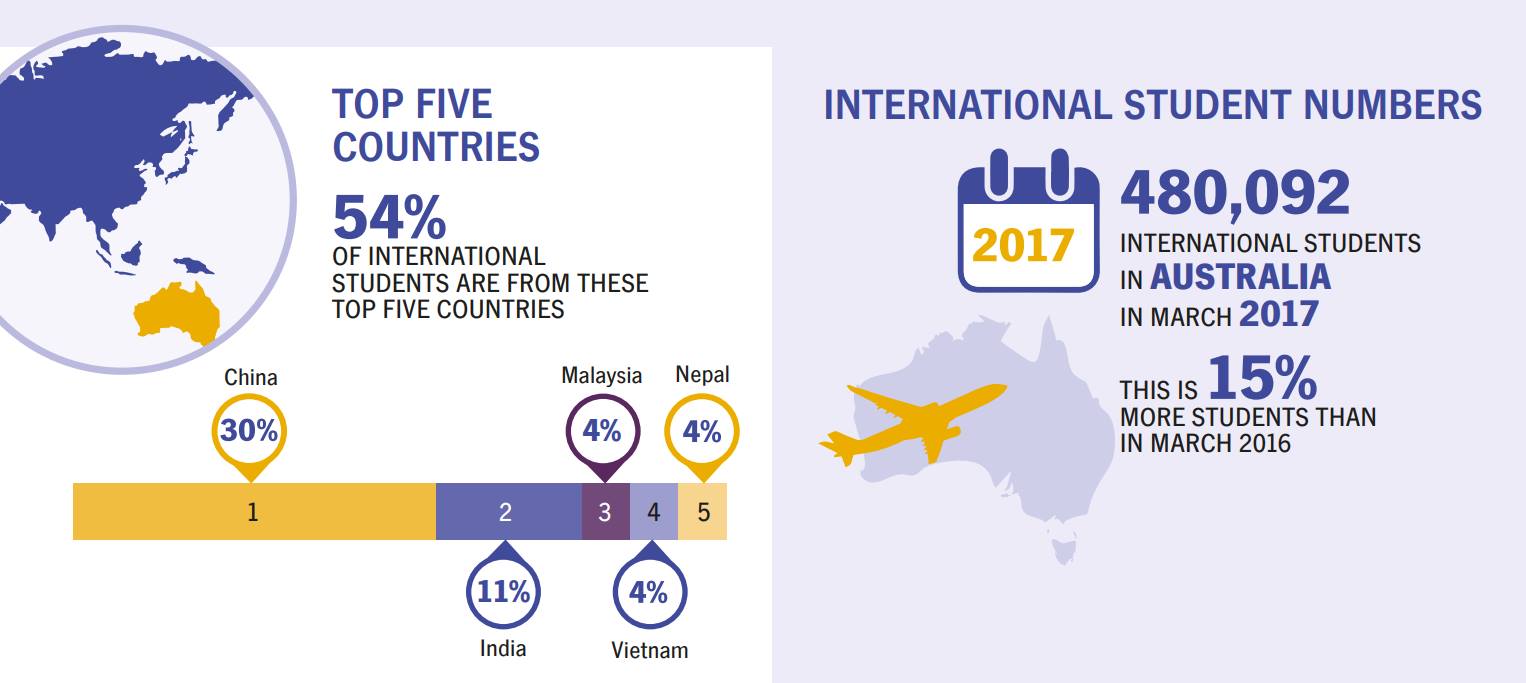 Vietnam is the fourth biggest source country for international students in Australia, according to a recent report by Australian Department of Education and Training.
As of the end of March 2017, there were 19,708 students from Vietnam studying in Australia, comprising 4.1% of all international students. This was an increase of 8.7% compared with the same time in 2016. Read more here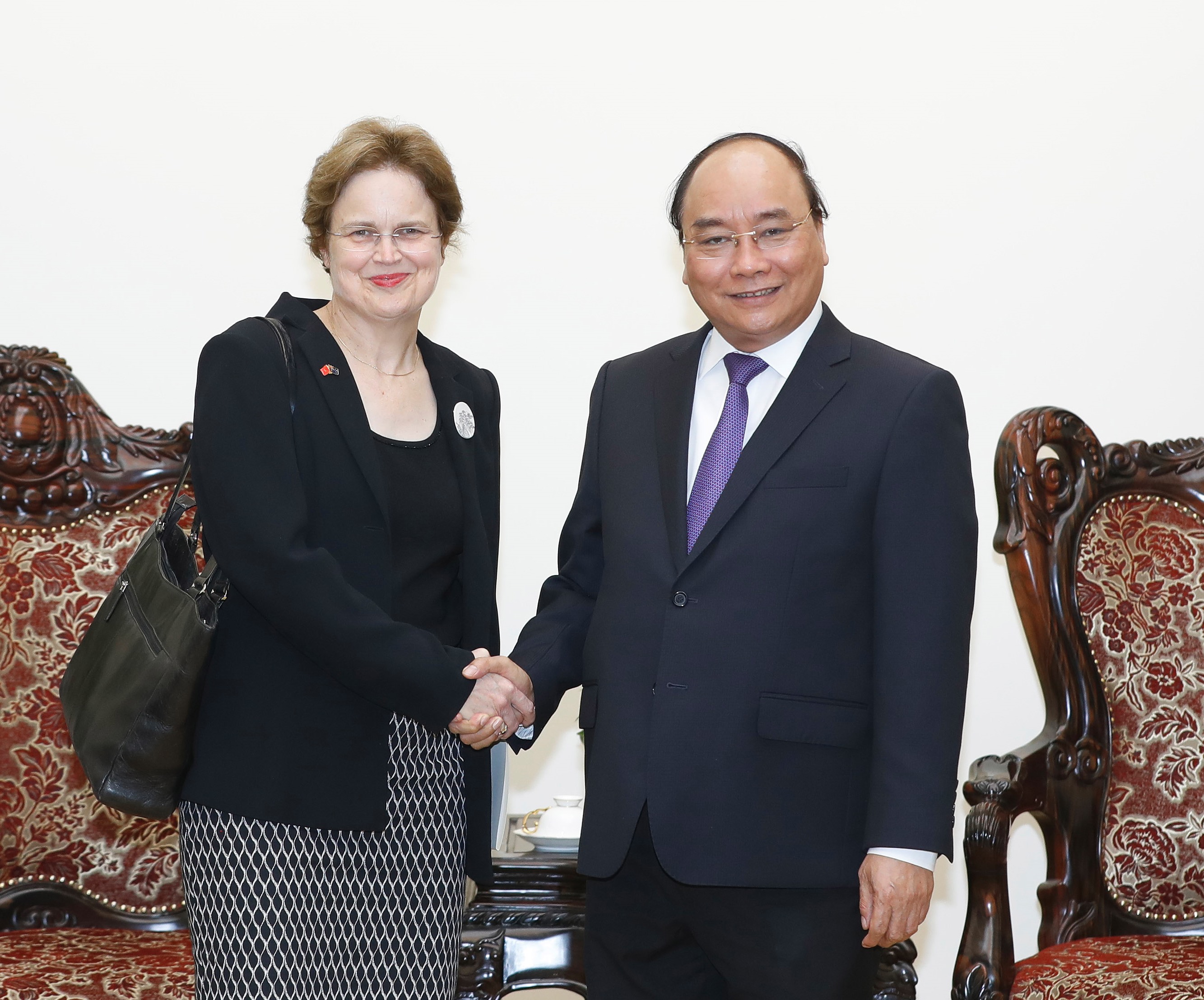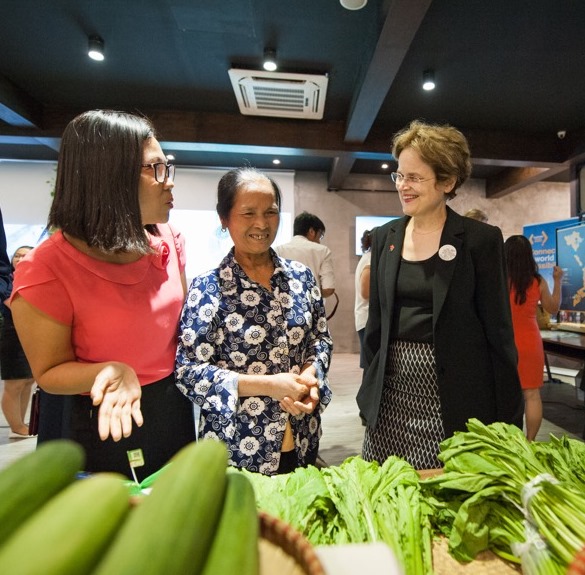 Ms Frances Adamson is visiting Vietnam from 27-28 June as the Special Envoy of Australian Prime Minister the Hon Malcolm Turnbull MP.
At Mr Turnbull's request, Ms Adamson, the first female head of the Australian Department of Foreign Affairs and Trade, met Prime Minister Nguyen Xuan Phuc to discuss deepening the bilateral relationship between Australia and Vietnam. Read more here
Fourteen Australian and Vietnamese researchers have been selected to participate in the 2017 Australia-Vietnam Researcher Exchange Program (AVREP). The exchanges, which will take place between June and December 2017, will enable the researchers to visit and collaborate with their partners to develop joint research projects in Agriculture, Health, Environmental Science, and Marine Science. These are the priority disciplines that have been identified in the Action Plan under the Agreement on Science and Technological Cooperation between Vietnam and Australia ratified in 2014. Read more here
Twenty five Australia Awards Scholarship recipients will soon leave Vietnam to undertake postgraduate studies in Australia. They will study Masters degrees in a range of areas including agriculture, environment, economics, public administration, public health, gender equality, law and disability studies. Read more here.
Australia and Vietnam will commence a reciprocal work and holiday visa arrangement from 1 March 2017. This arrangement will allow young Vietnamese people, aged between 18 and 30, to travel to Australia for one year and undertake short-term work and study. The arrangement will also allow young Australians to work and holiday in Vietnam. Read more here.
Get involved through our competitions – "Road to Mardi Gras", an online story-telling contest and "Colours of Mardi Gras", a costume contest for members of LGBT communities in Vietnam – which will run from 18 February to 24 March. Two lucky entrants will win tickets to the 2018 Sydney Mardi Gras Festival! The best stories and costumes will be on display at the Hanoi Mardi Gras celebration on 24 March. Read more here

The New Colombo Plan is a signature initiative of the Australian Government which aims to increase the number of Australians studying part of their degree in the region to deepen their knowledge and understanding of Asia and build people-to-people ties. The Plan provides Australian students with the opportunity to study at local universities for up to one year, as well as options for students to undertake internships with local businesses as part of their studies. We are seeking registration from interested companies and organisations to provide internship and mentorship opportunities for Australian students in Vietnam. As a registered member of the New Colombo Plan Internship and Mentorship Network, businesses and other host organisations can access a diverse talent pool and support students in obtaining professional experience in the region. Please register here. For more information, please visit the New Colombo Plan Business Engagement site or contact the New Colombo Plan Secretariat on ncp.business@dfat.gov.au.

Viet Nam and Australia have built strong relations on the basis of mutual respect and interest. The relationship contributes to the peace, stability, cooperation and development of each country as well as the region and the world. Since establishment of diplomatic relations in February 1973, Australia and Viet Nam have developed a substantive, positive and mutually beneficial economic, political and security relationship, reinforced by warm and expanding people-to-people links. This Declaration on Enhancing the Australia-Viet Nam Comprehensive Partnership expresses the wish of our countries to look for opportunities to expand relations further in a mutually beneficial way.
Positions vacant
Australian Embassy Ha Noi:
Open Tender