Latest news
Get involved through our competitions – "Road to Mardi Gras", an online story-telling contest and "Colours of Mardi Gras", a costume contest for members of LGBT communities in Vietnam – which will run from 18 February to 24 March. Two lucky entrants will win tickets to the 2018 Sydney Mardi Gras Festival! The best stories and costumes will be on display at the Hanoi Mardi Gras celebration on 24 March. Read more here
The Australian Federal Police (AFP), in collaboration with the Vietnamese General Department of Police (GDP), National Police of the Netherlands (NPN), United Nation Office on Drugs and Crime (UNODC) and RMIT University Vietnam is hosting its 42nd Asia Region Law Enforcement Management Program (ARLEMP) training for regional participants from 14 February to 3 March in Hanoi. Read more here.
On 26 January, the Minister for Foreign Affairs, the Hon Julie Bishop MP, gave a speech in the US setting out her views on ASEAN, South East Asia, and ASEAN-led architecture, and key messages about US engagement in the Indo-Pacific region. Read more here.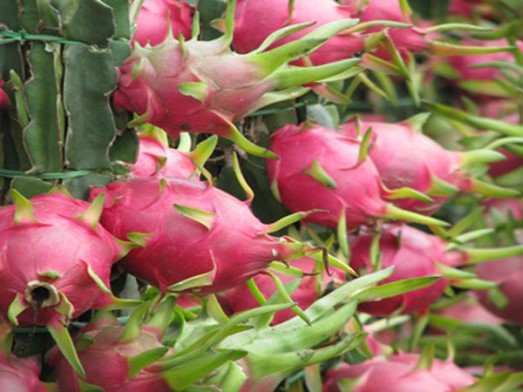 The Australian Department of Agriculture and Water Resources has released the Final report for the review of biosecurity import requirements for fresh dragon fruit from Vietnam which recommends that the importation of fresh dragon fruit to Australia from all commercial production areas of Vietnam be permitted, subject to a range of biosecurity conditions. Read more here.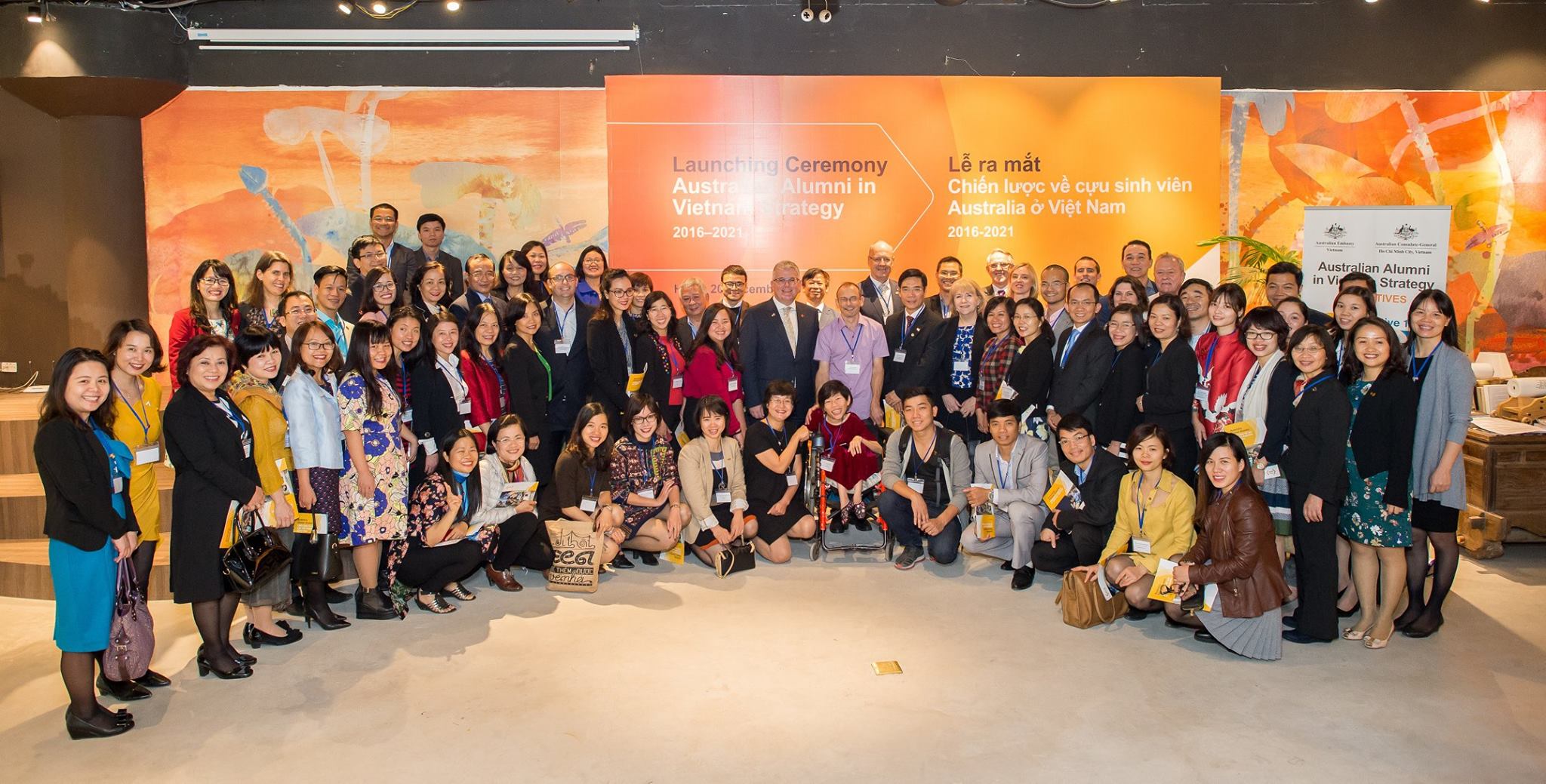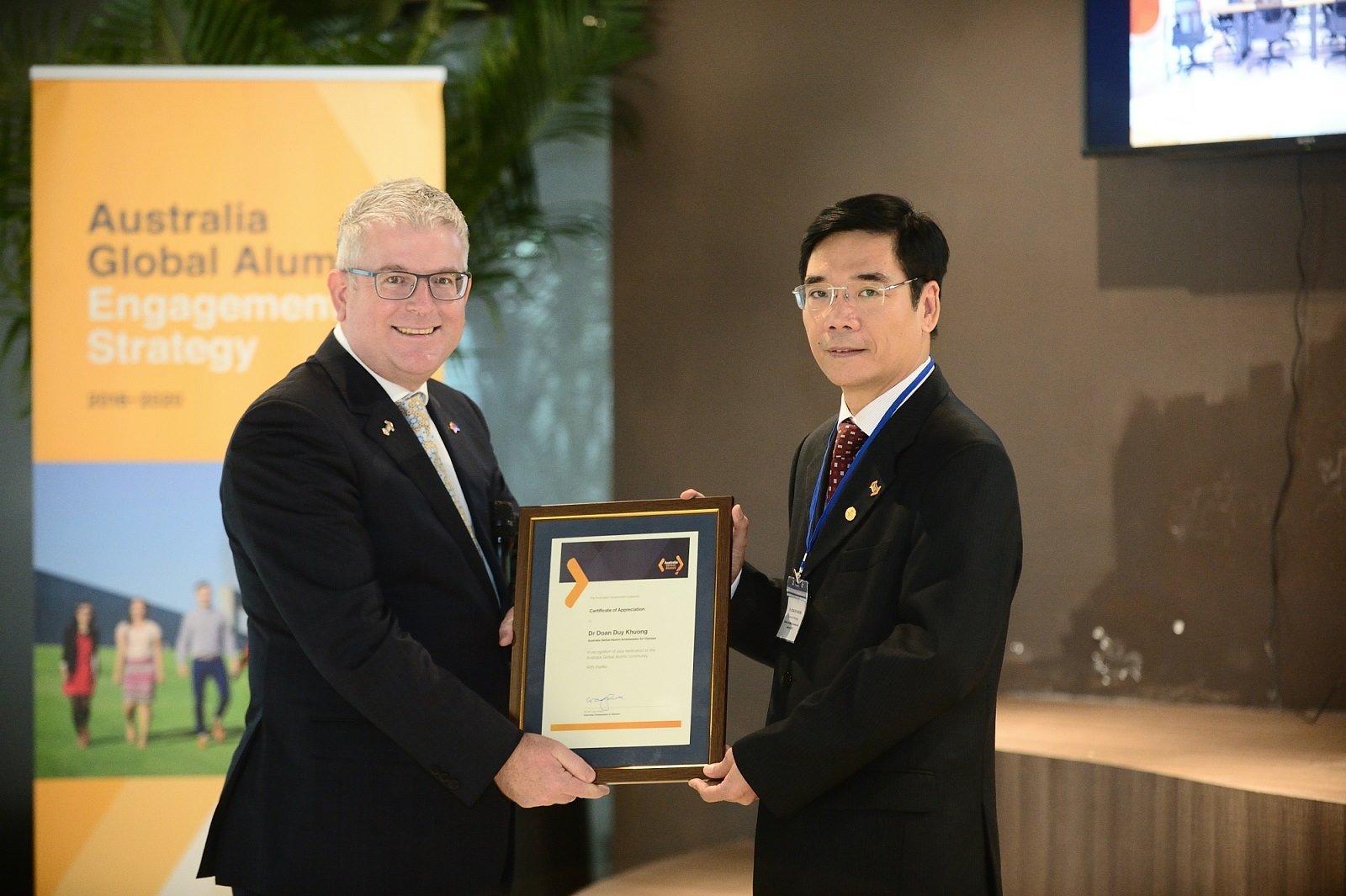 Some 70 distinguished guests and alumni joined the Australian Ambassador to Vietnam, HE Mr Craig Chittick, for the launch of the Australian Alumni in Vietnam Strategy in Hanoi on 20 December 2016. The Strategy was developed to roll out in Vietnam Australia's Global Alumni Engagement Strategy, launched in April 2016. Read more here.
Construction of the Cao Lanh Bridge, part of the Central Mekong Delta Region Connectivity Project, was ahead of schedule at the end of November 2016, with 72% complete. Read more here.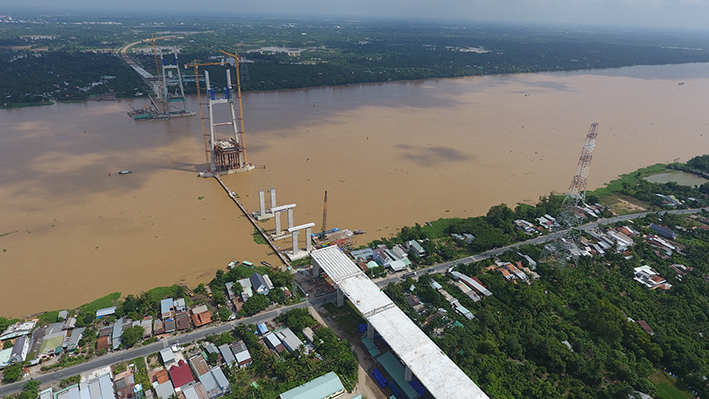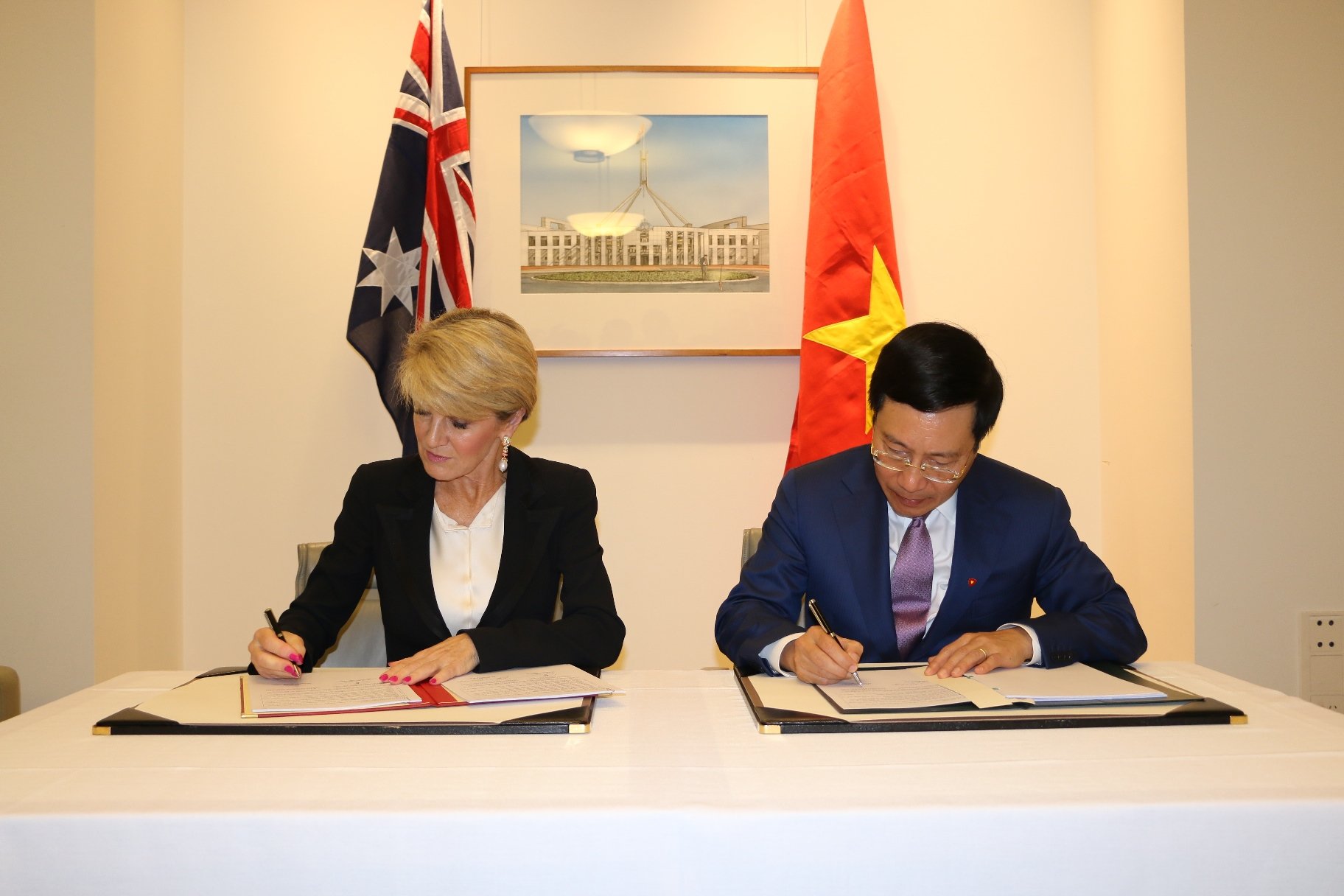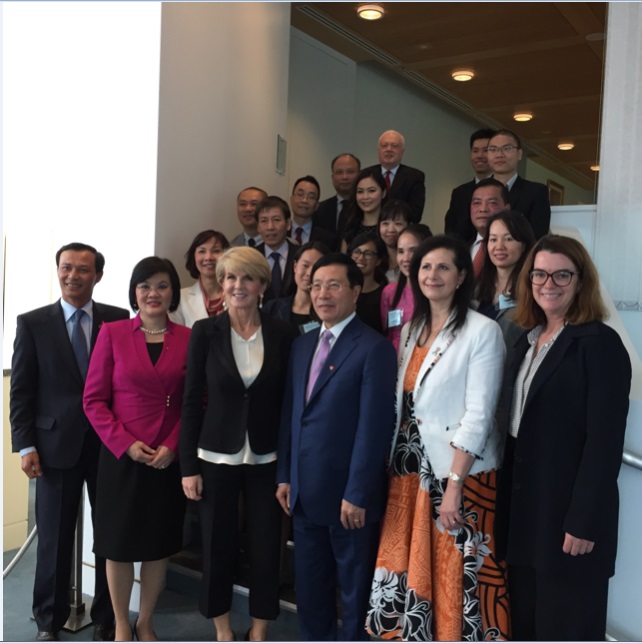 Vietnam's Deputy Prime Minister and Minister of Foreign Affairs, HE Mr Pham Binh Minh, visited Australia on 30 November, meeting Australian Prime Minister the Hon Malcolm Turnbull MP, Minister for Foreign Affairs the Hon Julie Bishop MP; and the President of the Senate, Senator the Hon Stephen Parry.
Mr Minh and Ms Bishop signed the Australia-Vietnam Plan of Action 2016-19, which outlines the practical steps that our two countries are taking to implement the Enhanced Comprehensive Partnership signed in 2015. Read more here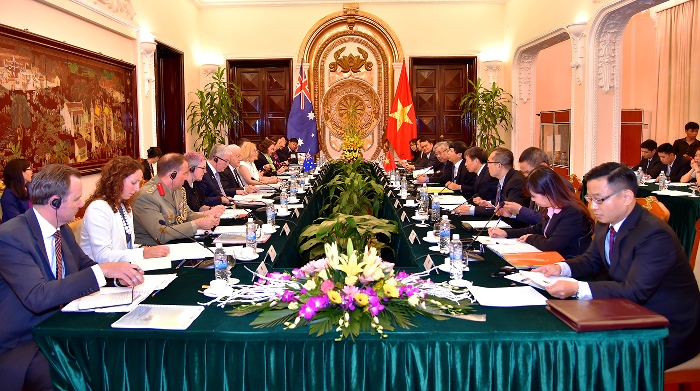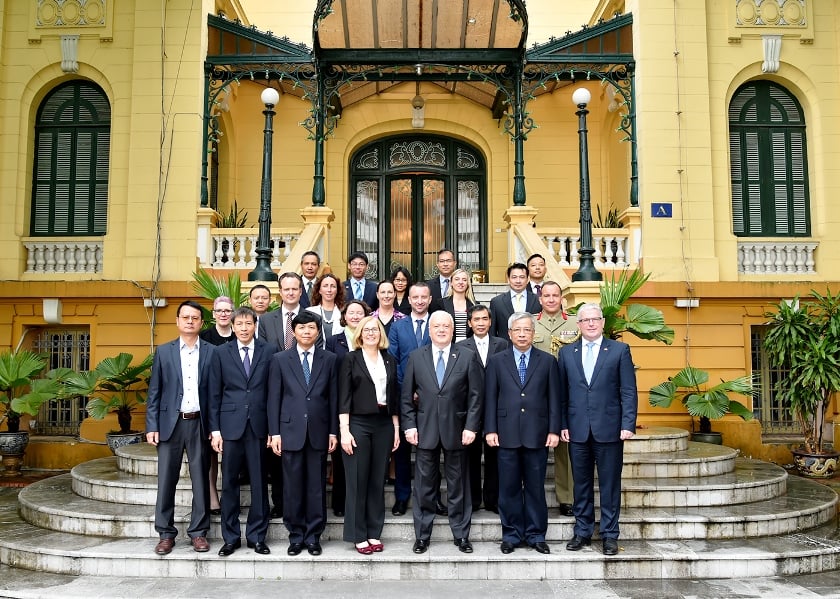 Australia and Vietnam held our annual senior officials-level Strategic Dialogue in Hanoi on 21 November.
The talks were constructive and candid, covering a number of key issues of mutual interest. Both sides emphasised their commitment to further strengthening and deepening the bilateral relationship across the board. The two sides exchanged views on the regional strategic outlook; on issues of international security, such as counter-terrorism, ISIL, cyber security and maritime security; and on regional and international economic integration. Read more here

Capital Aid Fund for Employment of the Poor (CEP) is the largest Microfinance Institution operating in under the management of the Labour Confederation of HCMC. CEP's core microfinance services are provision of savings and loan products for livelihood and housing construction and improvement activities for the poor.
To acknowledge the contribution and on-going support from the Government of Australia for CEP, on the occasion of 25 years anniversary on 30 October 2016, the Vietnam General Confederation of Labour and Ho Chi Minh City People Committee presented a Medal and Certificate of Acknowledgement to DFAT's representatives. Read more here
Australian Embassy launches Gender Month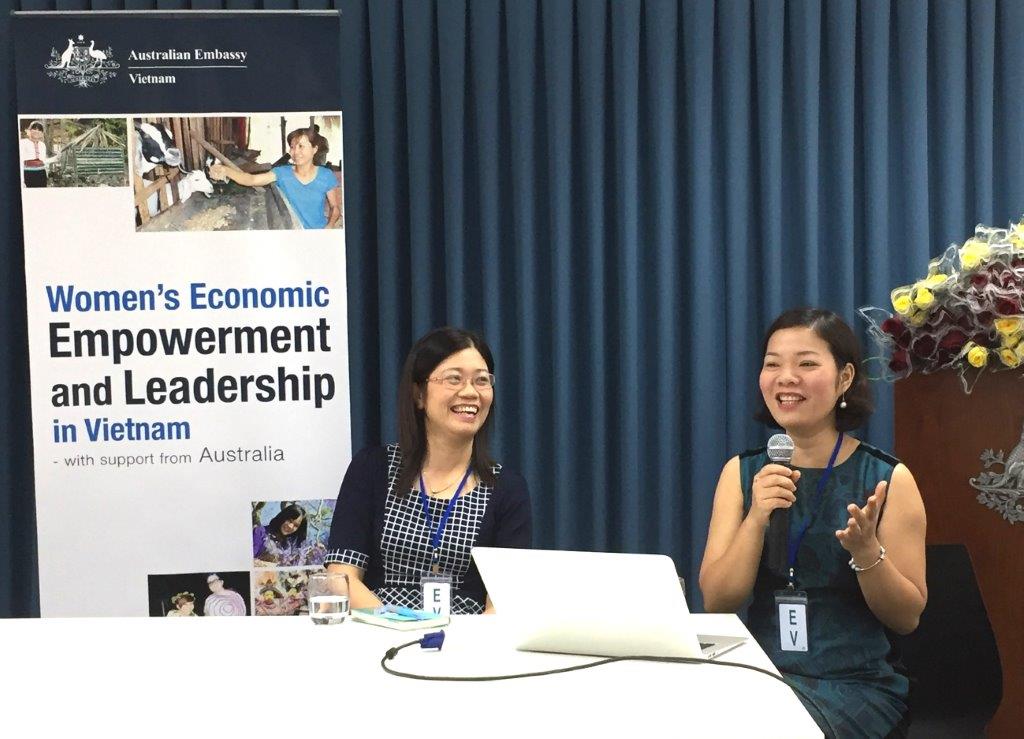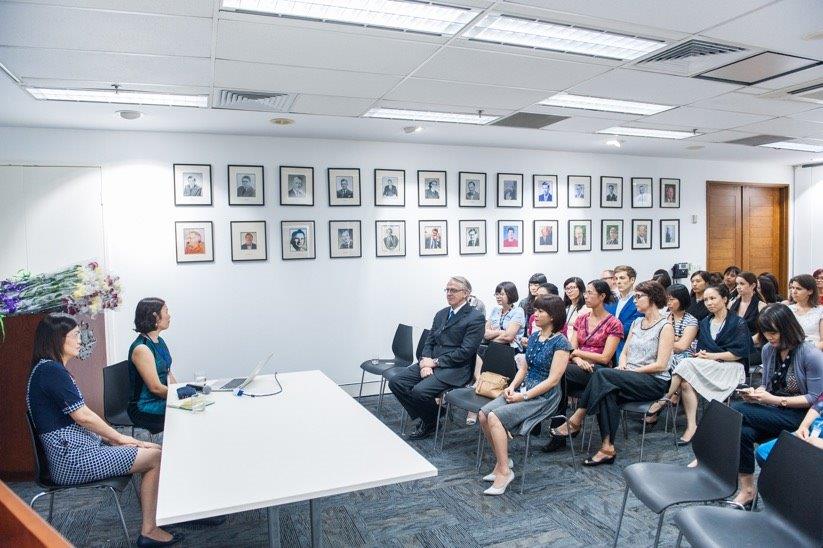 Australia and Vietnam have a close partnership on security related issues, including in the areas of defence, law enforcement and immigration. But this is an area where women are still under-represented and which presents particular challenges for women in Vietnam.
To discuss some of these issues and mark the start of the Australian Government's second annual Gender Month in Vietnam, the Australian Embassy invited two leading Vietnamese women, Dr Nguyen Thi Thanh Hai (an Australian alumnus and now lecturer at the Ho Chi Minh Political Academy) and Lieutenant Colonel Tran Kim Nguyet (International Relations Department, Ministry of Public Security) to share their experiences on the challenges for women working in the security-related sectors. Read more here.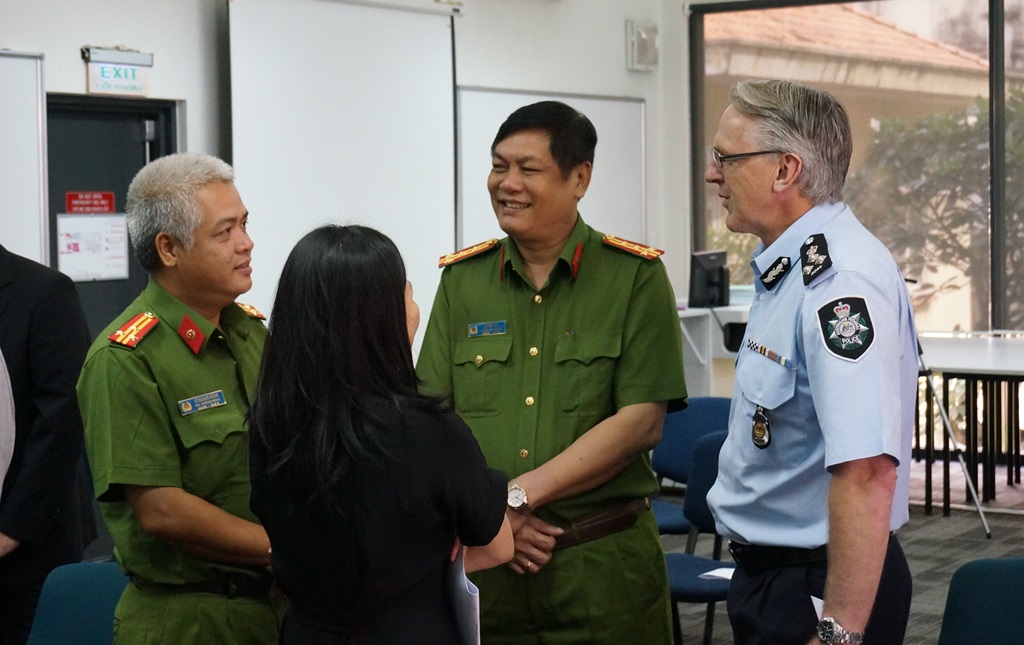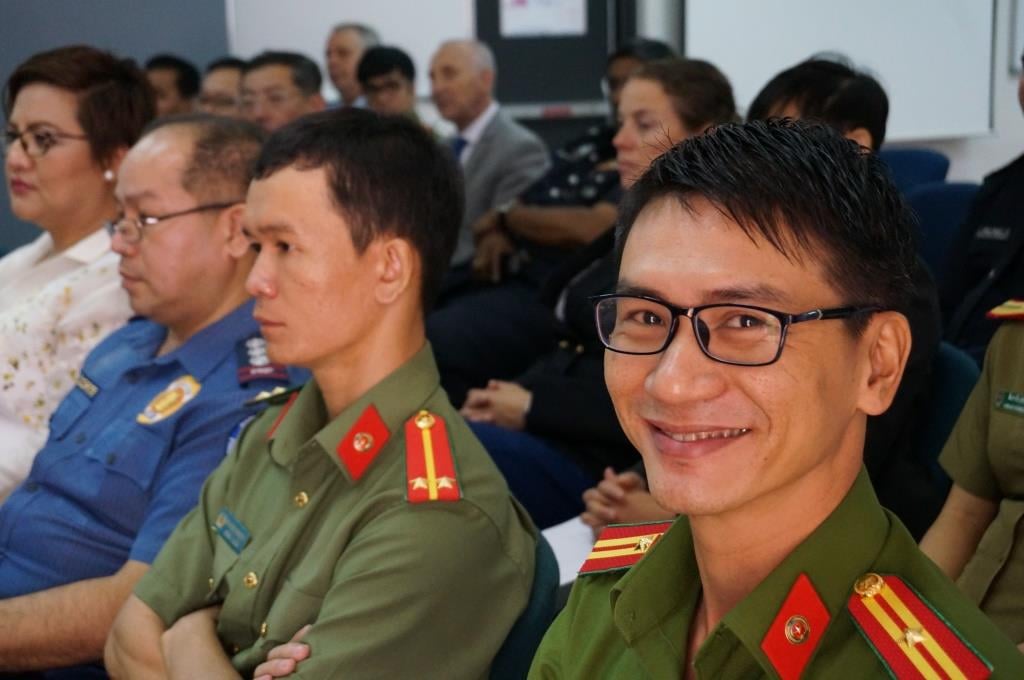 Twenty five Police Officers from Asia, Australia, the Middle East and the Netherlands travelled to Ho Chi Minh City for the 41st Asia Region Law Enforcement Management Program (ARLEMP), with the theme of combatting Transnational Organised Crime and Outlaw Motor Cycle Gangs (OMCGs,) last month.
The program was the first program of its kind in Vietnam to focus on up skilling law enforcement managers and leaders in preventing and investigating OMCG threats to our local communities. The program aimed to build participants' confidence in preventing, detecting, and disrupting serious organised crime linked to OMCGs, while strengthening international collaboration in the field. Read more here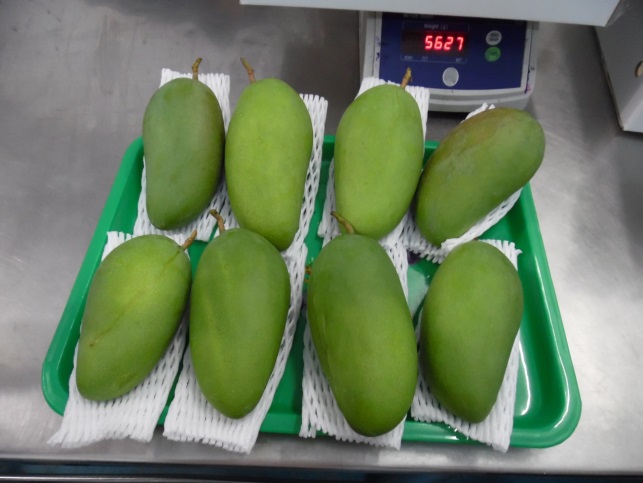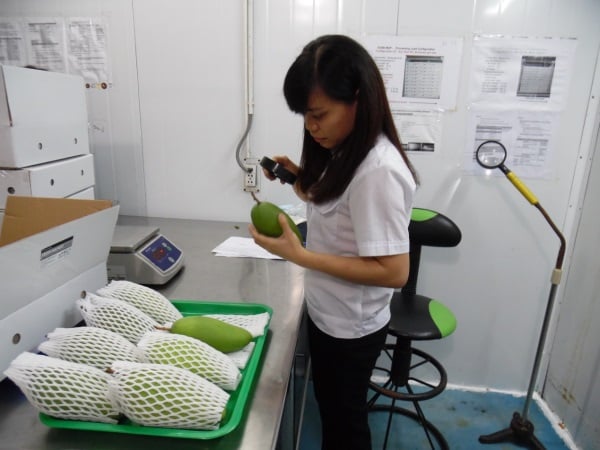 In a new milestone for Australia-Vietnam agricultural cooperation, the first consignment of Vietnamese mangoes was exported to Australia on 17 September. Consumers living in the city of Perth will this week be able purchase the mangoes, originating from Cao Lanh, Dong Thap Province.
Australia's Ambassador to Vietnam, Mr Craig Chittick, has welcomed this trade development.
"I am delighted that Australian consumers will now be able to enjoy Vietnamese mangoes which will complement the Australian mango season with northern hemisphere product," said the Ambassador. Read more here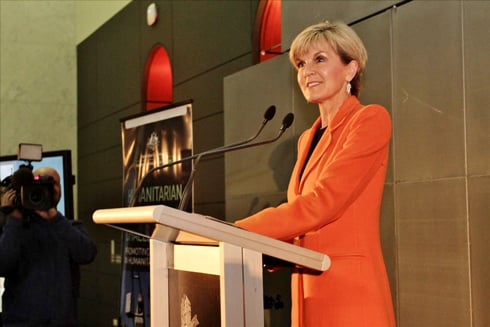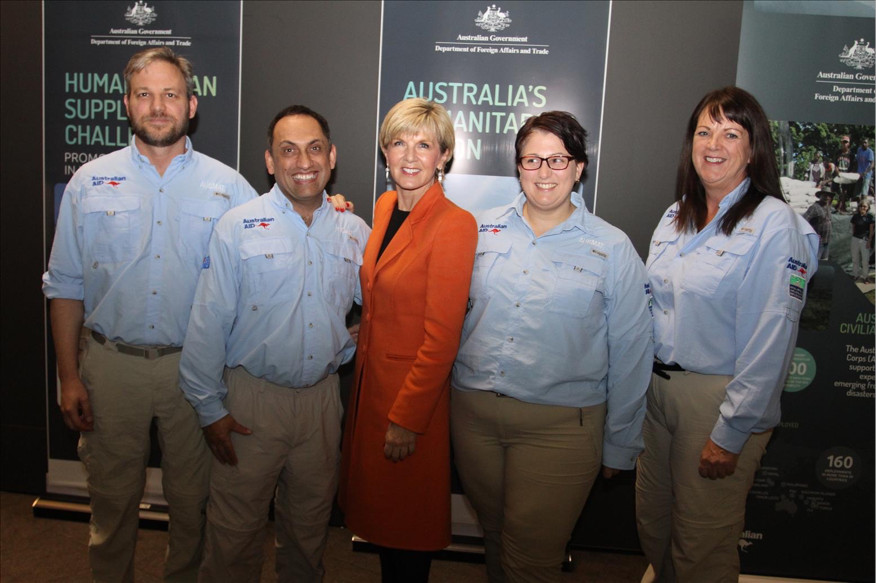 On 19 August 2016 the Foreign Minister Julie Bishop launched the Australian Government's Humanitarian Strategy which aims to strengthen international humanitarian action, particularly in the Indo-Pacific; reduce disaster risk; support for preparedness and enable early recovery effective response. The Minister also launched Department of Foreign Affairs & Trade's Humanitarian Supplies Challenge, which is a $1 million investment by the Australian Government in new and innovative relief supplies to support communities in the region immediately after a crisis.
Australian and Vietnamese officials discussed a number of issues of mutual interest and concern, including legal reform, rule of law, protection of freedoms and human rights, protection of the rights of vulnerable groups and bilateral and multilateral cooperation, during their 13th annual senior-officials level Human Rights Dialogue on 4 August.
Australian Statement on the 13th Australia-Vietnam Human Rights Dialogue

Australia and Vietnam held their 13th Annual Human Rights Dialogue in Hanoi on 4 August 2016. The two sides had a candid and constructive exchange of views on a wide range of human rights issues.

Australia commended Vietnam for significant poverty reduction and continued progress on the realisation of social and economic rights. The two sides exchanged views on the importance of gender equality and social inclusiveness, and on the shared need to urgently address domestic violence. Australia welcomed Vietnam's recognition of transgender people in the recently revised Civil Code and noted the valuable contributions of the vibrant lesbian, gay, bisexual, transgender and intersex civil society in both countries.

Australia expressed concern regarding ongoing restrictions on civil and political rights, including freedom of expression, association and assembly. It reiterated its serious concerns about the harassment, arrest and detention of peaceful human rights activists. Australia requested the release of all persons detained for peacefully exercising their freedom of expression and raised particular cases of concern. It also requested access to visit such persons and to be allowed to observe trials.

New Colombo Plan
The New Colombo Plan is a signature initiative of the Australian Government which aims to increase the number of Australians studying part of their degree in the region to deepen their knowledge and understanding of Asia and build people-to-people ties. The Plan provides Australian students with the opportunity to study at local universities for up to one year, as well as options for students to undertake internships with local businesses as part of their studies. We are seeking registration from interested companies and organisations to provide internship and mentorship opportunities for Australian students in Vietnam. As a registered member of the New Colombo Plan Internship and Mentorship Network, businesses and other host organisations can access a diverse talent pool and support students in obtaining professional experience in the region. Please register here. For more information, please visit the New Colombo Plan Business Engagement site or contact the New Colombo Plan Secretariat on ncp.business@dfat.gov.au.

A Declaration on Enhancing the Australia-Viet Nam Comprehensive Partnership
Viet Nam and Australia have built strong relations on the basis of mutual respect and interest. The relationship contributes to the peace, stability, cooperation and development of each country as well as the region and the world. Since establishment of diplomatic relations in February 1973, Australia and Viet Nam have developed a substantive, positive and mutually beneficial economic, political and security relationship, reinforced by warm and expanding people-to-people links. This Declaration on Enhancing the Australia-Viet Nam Comprehensive Partnership expresses the wish of our countries to look for opportunities to expand relations further in a mutually beneficial way.
Positions vacant
Australian Embassy Ha Noi:
Open Tender:
The Australian Embassy in Hanoi is seeking a qualified local contractor to install the main mantrap and complete the construction modification work at 8 Dao Tan Street, Ba Dinh District.
The detailed information/requirements are provided in the attached file.
We invite the interested and qualified suppliers submitting quotes. The selection will be based on a competitive process and will comply with Australian Government regulations.
The mantrap and the working location can be viewed at Australia Embassy in Hanoi during office hours from 9 to 20 January 2017 by making prior appointment with Mr Vu Kim Nguyen, telephone 37740144.