Construction of the Cao Lanh Bridge, part of the Central Mekong Delta Region Connectivity Project, was ahead of schedule at the end of November 2016, with 72% complete.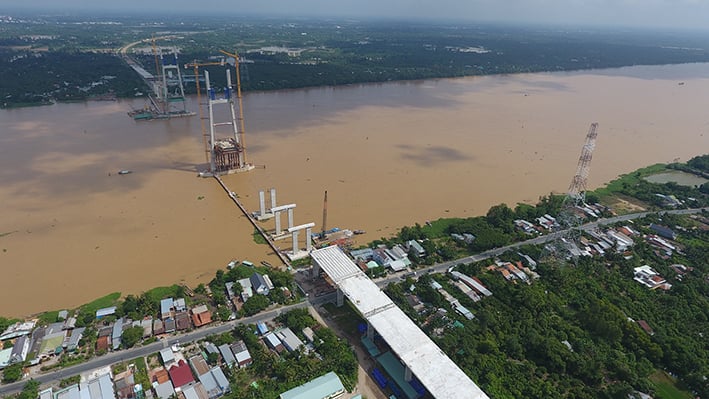 Overview of the Cao Lanh Bridge construction. The Bridge is on track to be completed in late 2017, with Australia's contribution valued at AUD160 million.
On 2 December, Mr Layton Pike, Minister and Deputy Head of Mission at the Australian Embassy led the Australian delegation to participate in the project's 8th Coordination Committee meeting in Hanoi. Senior officials from Ministry of Transport (MOT), State Bank of Vietnam, Asian Development Bank and Korea's Economic Cooperation and Development Fund (EDCF), Project Management Unit and other Vietnamese agencies also attended this meeting. At the meeting, Mr Nguyen Nhat, Vice Minister of Transport thanked the Australian Government for supporting the project and recognised the project achievements. Mr Pike underlined the importance of the project maintaining its focus on health and safety during construction, to protect workers and nearby residents.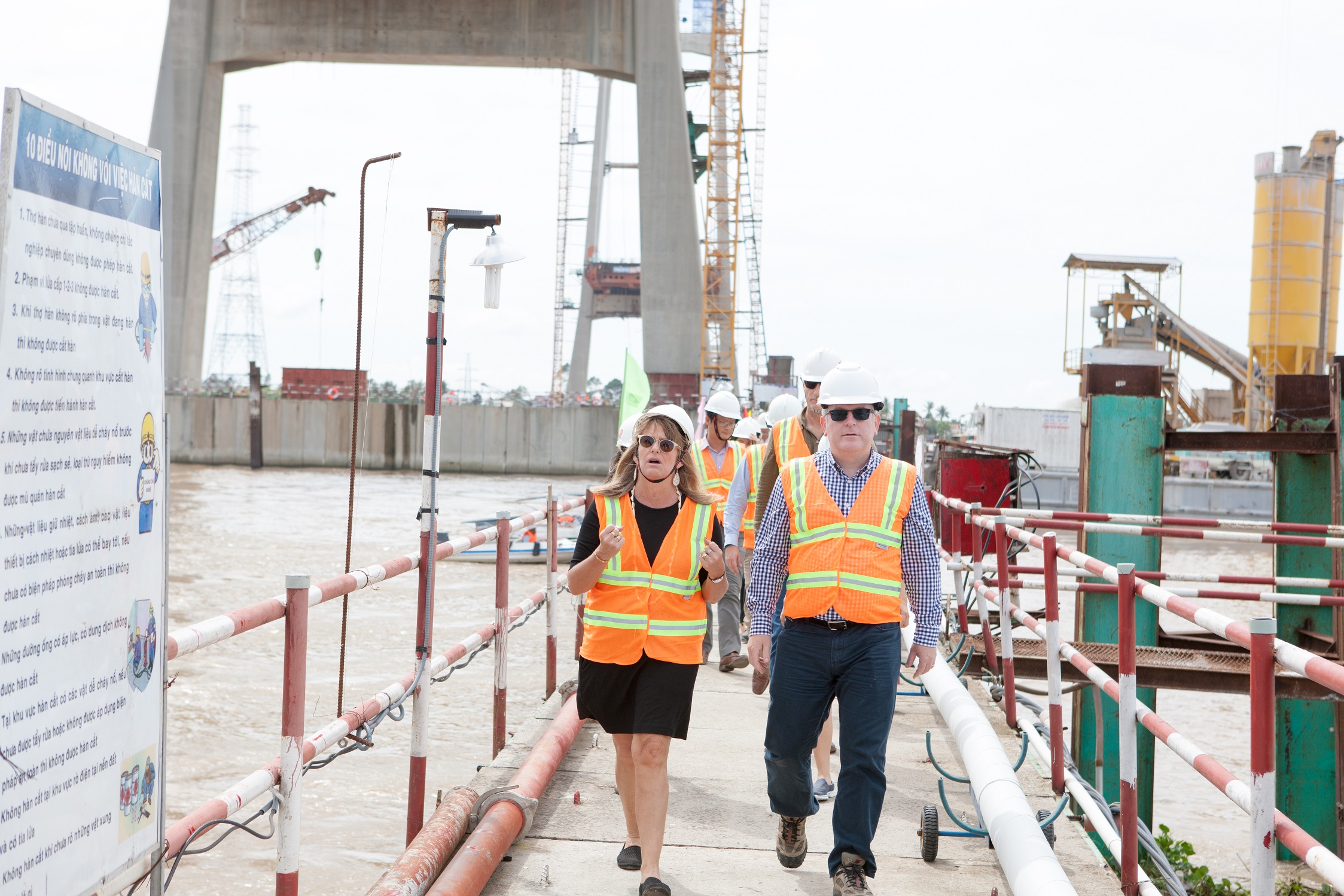 Australia's Ambassador to Vietnam, H.E. Mr Craig Chittick (right), and Consul-General, Ms Karen Lanyon (left), inspecting progress of the Cao Lanh bridge on 1 December 2016.