Upcoming Events
Please revisit this page and LIKE our Facebook page to receive news of upcoming events.
Events Held by the Embassy in 2019
Festival of Women in Film Making screening and workshop: 1 - 2 November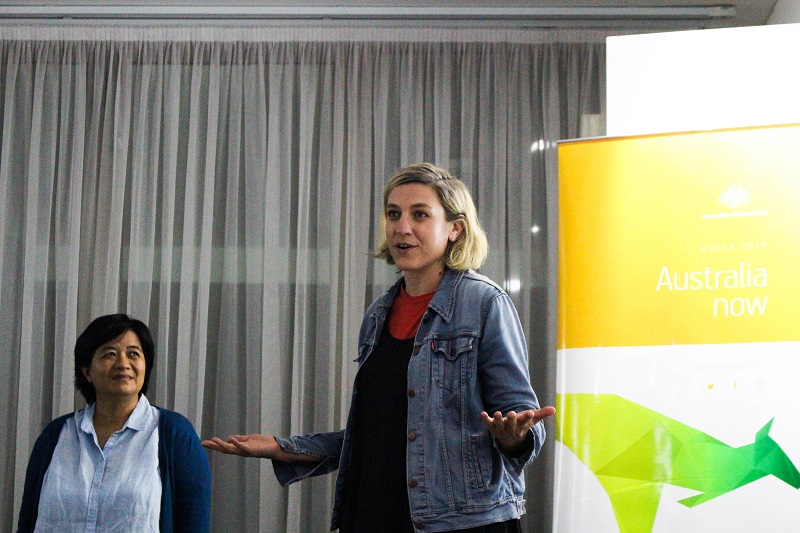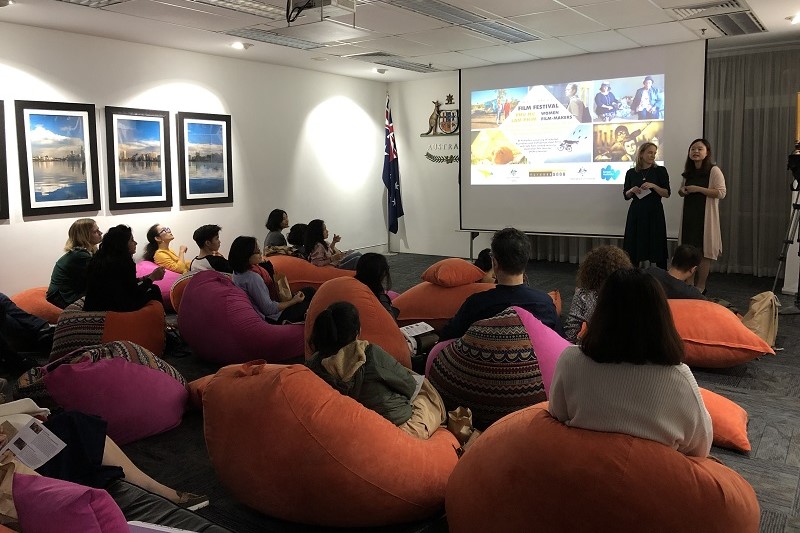 The Festival of Women in Film Making was a wonderful night celebrating Australian and Vietnamese women directors at the Embassy. Species extinction, adventure, youth-elderly relationships and MeToo were just some of the themes explored. The night closed with a Q&A with award-winning Australian short film maker, Shelly Lauman, which elicited lively conversation. The day before, Shelly ran a workshop on making short films at the Hanoi Academy of Theatre and Cinema.
The events were part of the Embassy's Gender Month and Australia now ASEAN 2019 activities, with support from Flickerfest and Screen Australia.
Inspiring, celebrating and connecting young entrepreneurs and leaders: 21 - 25 October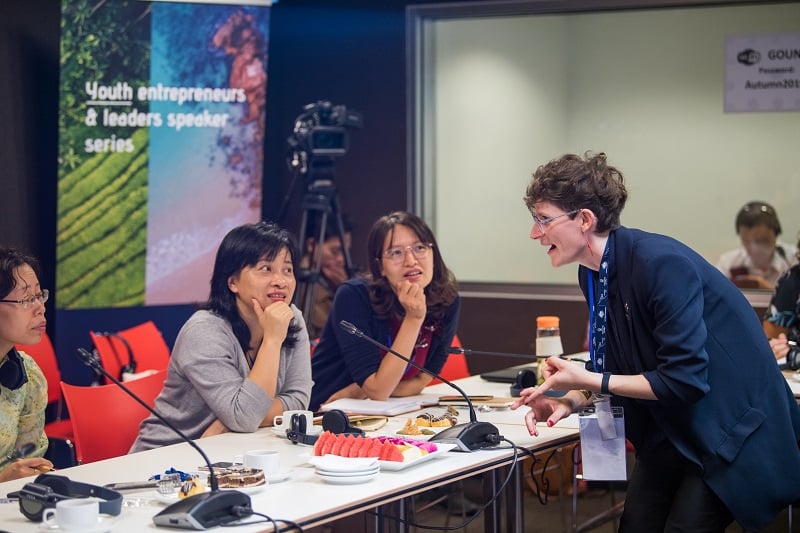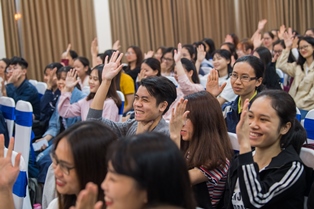 The Australian Embassy, together with Australia now and the Social Good Outpost [@socialgoodoutpost], was pleased to welcome Felicity Furey and Elise Stephenson to Vietnam as part of the Youth Entrepreneurs & Leaders Speaker Series and the Embassy's Gender Month.
During their visit, Felicity and Elise meet with local students, NGOs, Embassy community partners, volunteers and young alumni. They shared their perspectives on overcoming barriers to become powerful advocates, influential communicators and inspiring leaders, with a focus on gender, sexuality and inclusion. Read more about Elise and Felicity here.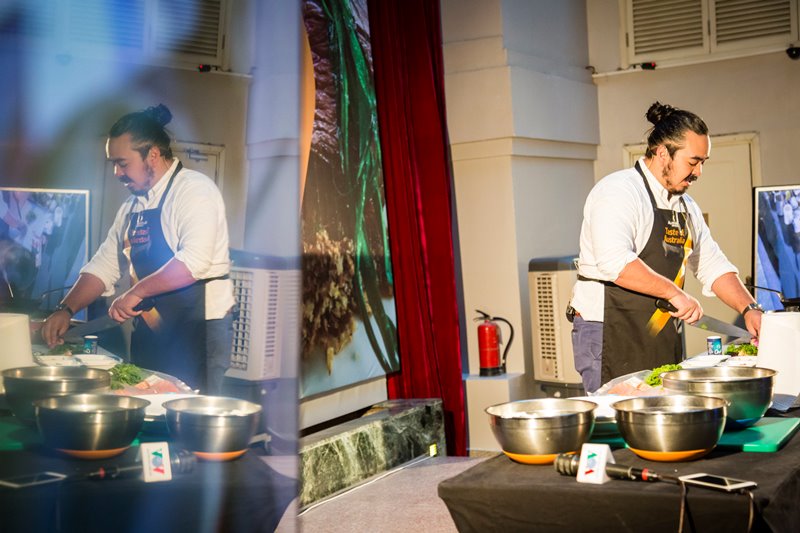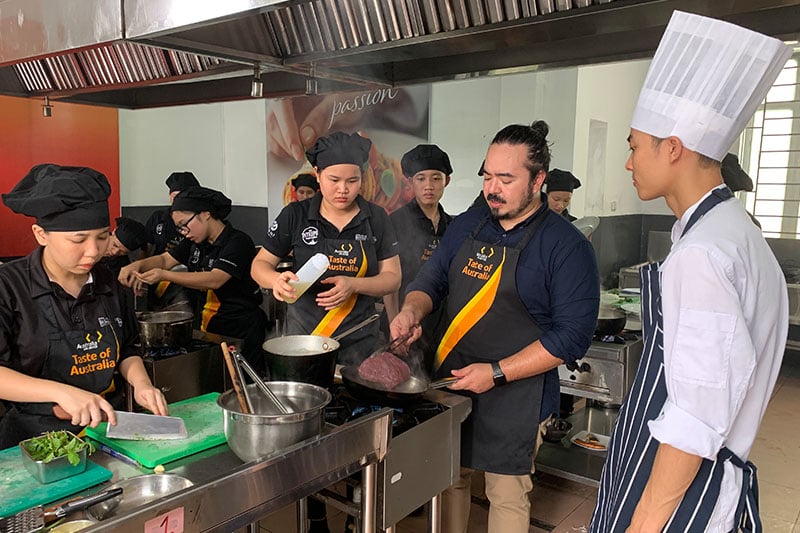 Supported by the Australia now initiative, Australian chef Adam Liaw visited Hanoi as part of a South East Asian tour. During his visit, Adam was filmed for the 'Morning Coffee' TV show with well-known Vietnamese food blogger, Phan Anh [@esheep kitchen]; presented a cooking masterclass to a public and hospitality audience; and worked with the trainees at KOTO, a social enterprise working with at-risk youth.
Taste of Australia Wine Workshop: 23 May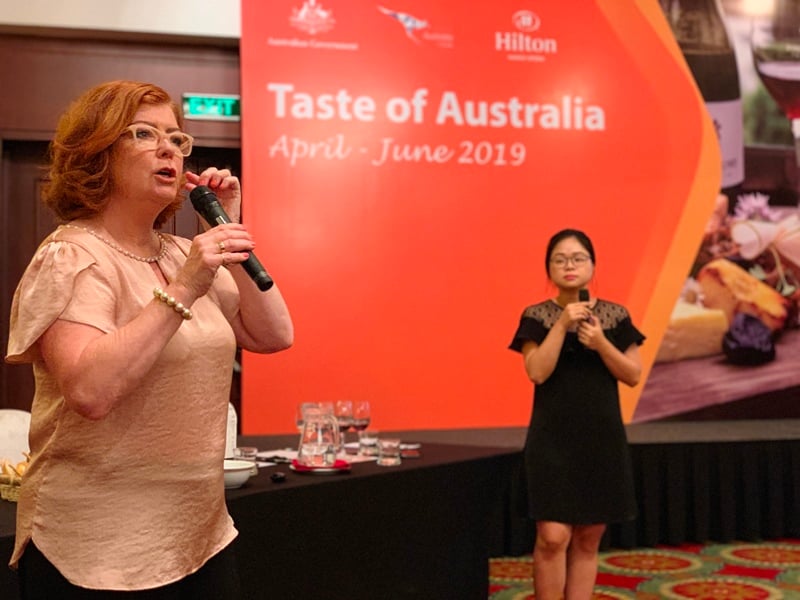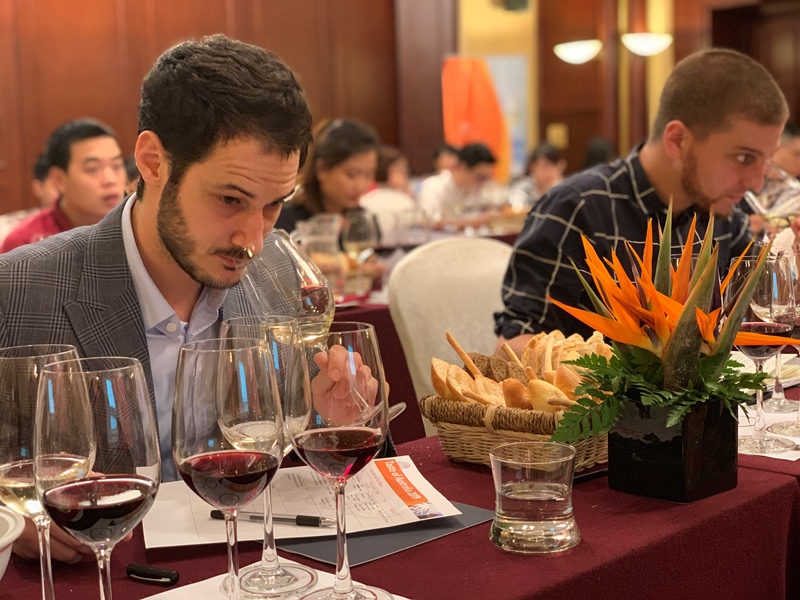 As part of Taste of Australia, Virginia Jacobs, a wine expert from Wine Taste Talk Taste [@winetastetalk] in Australia, ran three wine education seminars in Vietnam: in Ho Chi Minh City, Danang and Hanoi. During the seminars she introduced the wine and wine regions of Australia and conducted a tasting with participants from Taste of Australia's hotel and restaurant partners.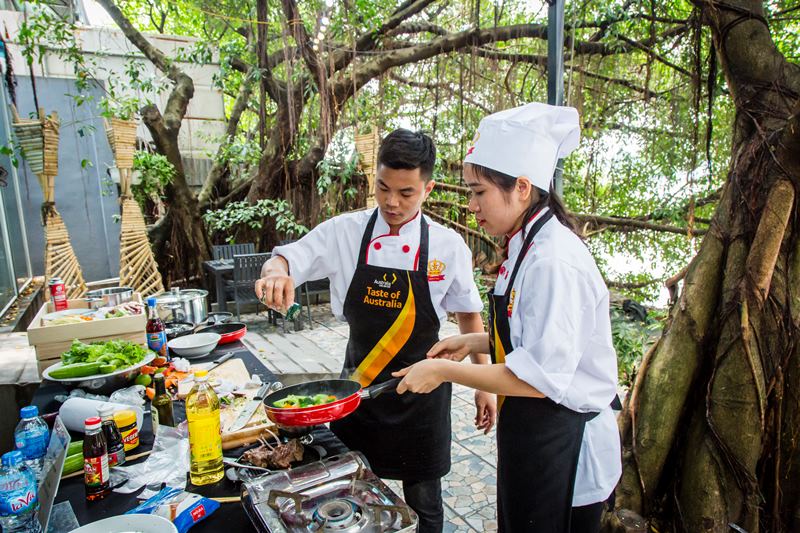 The Taste of Australia Culinary Competition, now in its fourth year, brings together teams of young culinary students from across Vietnam to compete to win a scholarship to study in Australia. Nineteen teams competed in four heats across Vietnam - Hanoi, Danang, Nha Trang and Ho Chi Minh City. Teams completed skills challenges, and cooked up a mystery box featuring Aussie lamb, macadamias and vegemite! The final took place in Ho Chi Minh City and was won by the CHM International Institute - CitySmart Hotel Management team from Hanoi.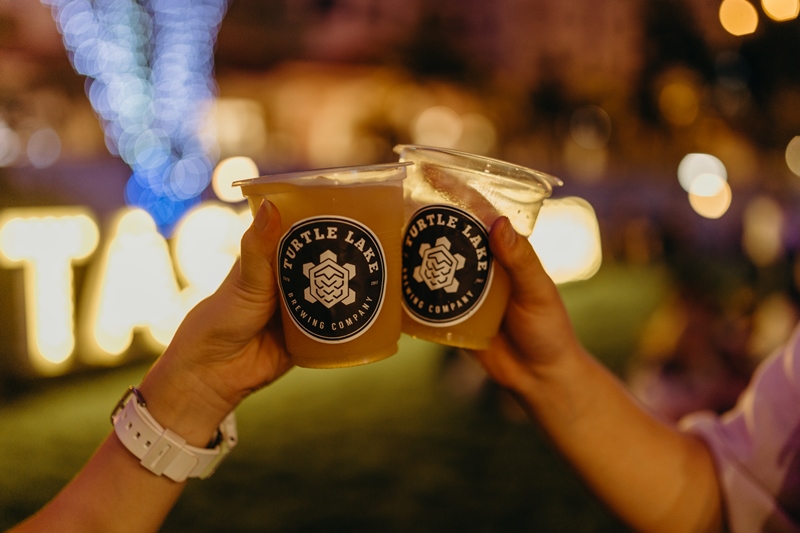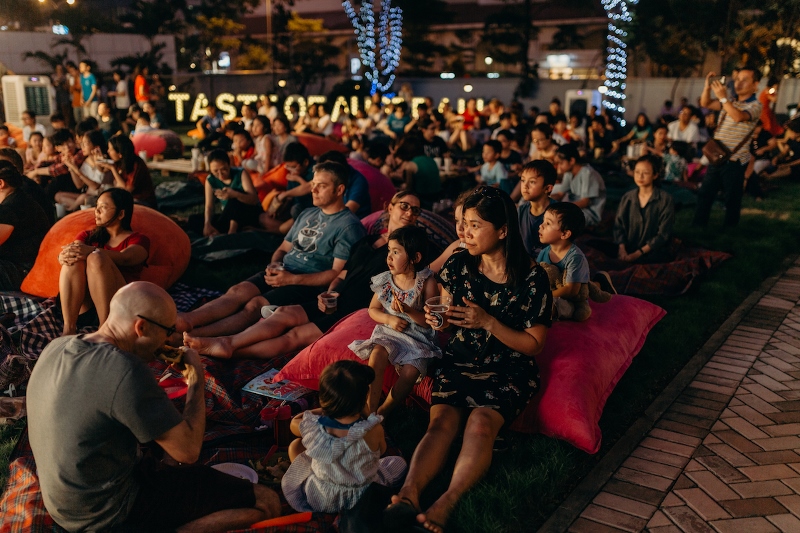 New to Taste of Australia, in 2019 the Embassy grounds hosted the 'Twilight Cinema' event, open to the public. Australian classic 'The Dish', about Australia's role in the moon landing, was screened as guests relaxed on bean bags eating popcorn, pies and tacos and enjoying beer and wine from our partners.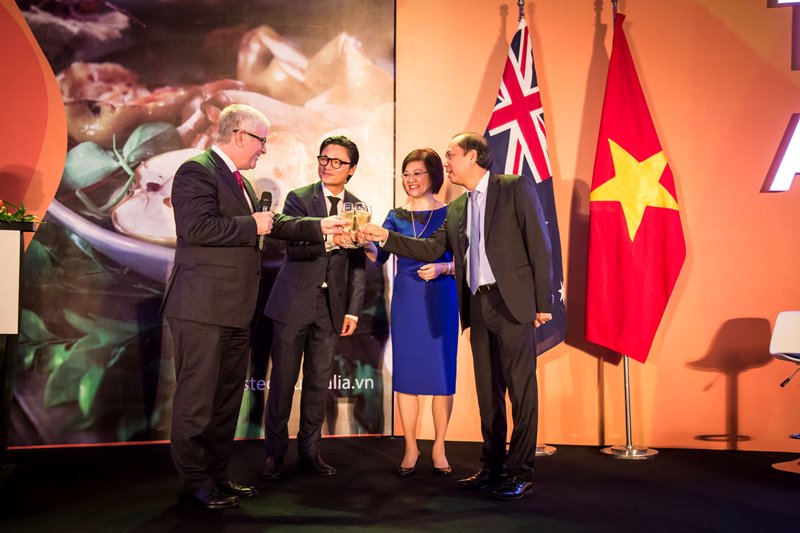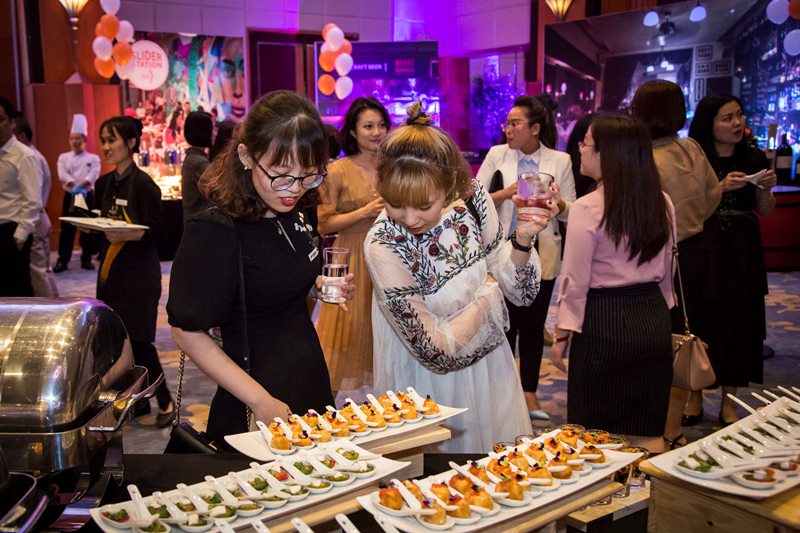 The Taste of Australia Gala is a highlight of the year. Five hundred guests joined us at the Melia Hotel in Hanoi to celebrate Australian food and beverages. Guests enjoyed delicious steak, lamb, goats cheese, prawns and more while sipping on Australian wine and listening to music from Deni Hines, a well-known musical artist from Sydney.

On the 1st anniversary of the opening of the Cao Lanh Bridge – funded by the Australian Government, ADB and the Government of Vietnam - the Embassy launched a photo competition to mark Australian – Vietnamese development cooperation and the positive impact the bridge has had on the Mekong Delta region, as well as the friendship between Australia and Vietnam.