Upcoming Events
Please revisit this page and LIKE our Facebook page to receive news of upcoming events.
Events Held by the Embassy in 2019
Festival of Women in Film Making screening and workshop: 1 - 2 November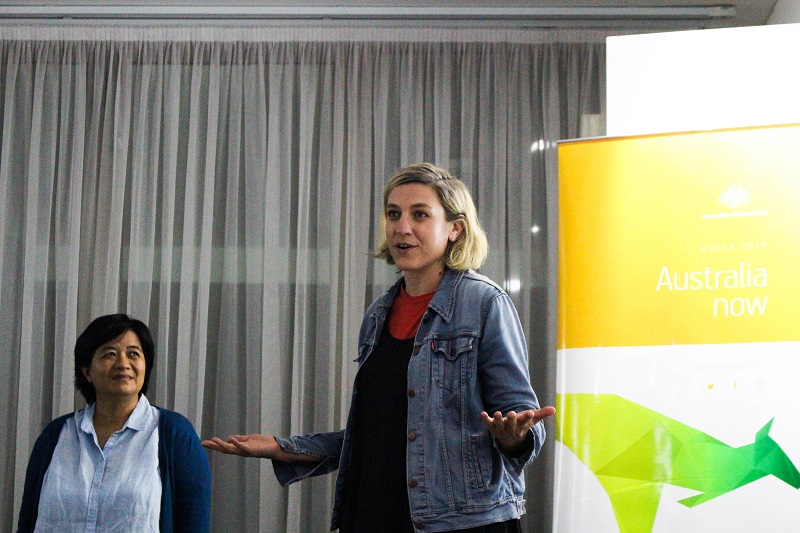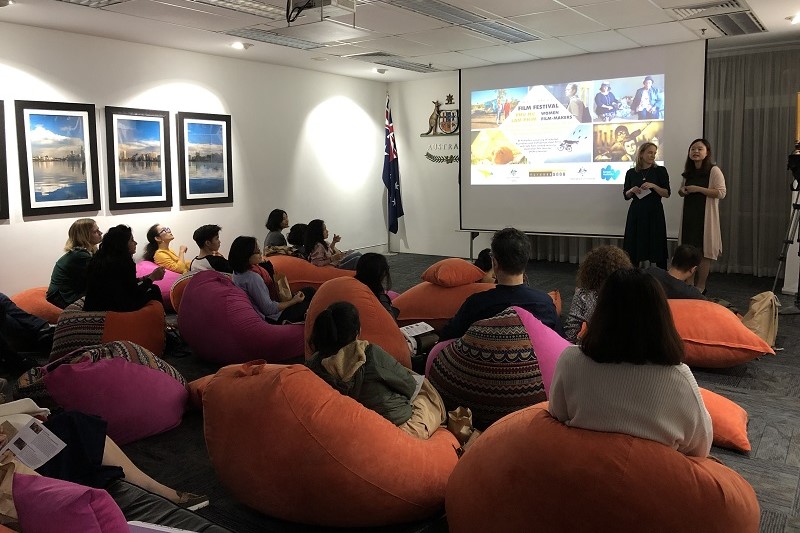 The Festival of Women in Film Making was a wonderful night celebrating Australian and Vietnamese women directors at the Embassy. Species extinction, adventure, youth-elderly relationships and MeToo were just some of the themes explored. The night closed with a Q&A with award-winning Australian short film maker, Shelly Lauman, which elicited lively conversation. The day before, Shelly ran a workshop on making short films at the Hanoi Academy of Theatre and Cinema.
The events were part of the Embassy's Gender Month and Australia now ASEAN 2019 activities, with support from Flickerfest and Screen Australia.
Inspiring, celebrating and connecting young entrepreneurs and leaders: 21 - 25 October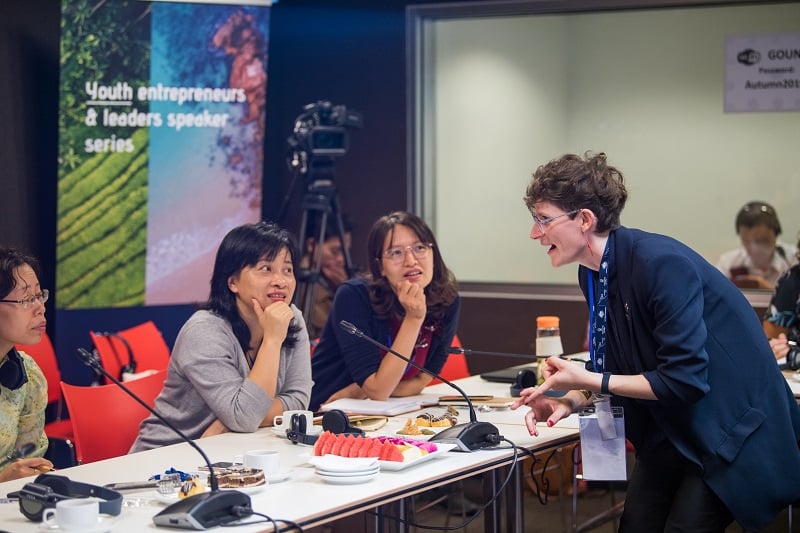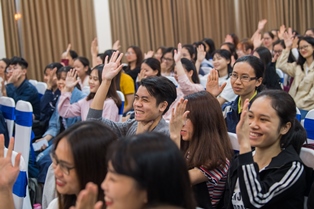 The Australian Embassy, together with Australia now and the Social Good Outpost [@socialgoodoutpost], was pleased to welcome Felicity Furey and Elise Stephenson to Vietnam as part of the Youth Entrepreneurs & Leaders Speaker Series and the Embassy's Gender Month.
During their visit, Felicity and Elise meet with local students, NGOs, Embassy community partners, volunteers and young alumni. They shared their perspectives on overcoming barriers to become powerful advocates, influential communicators and inspiring leaders, with a focus on gender, sexuality and inclusion. Read more about Elise and Felicity here.