Australia and Vietnam held our annual senior officials-level Strategic Dialogue in Hanoi on 21 November.
The talks were constructive and candid, covering a number of key issues of mutual interest. Both sides emphasised their commitment to further strengthening and deepening the bilateral relationship across the board. The two sides exchanged views on the regional strategic outlook; on issues of international security, such as counter-terrorism, ISIL, cyber security and maritime security; and on regional and international economic integration.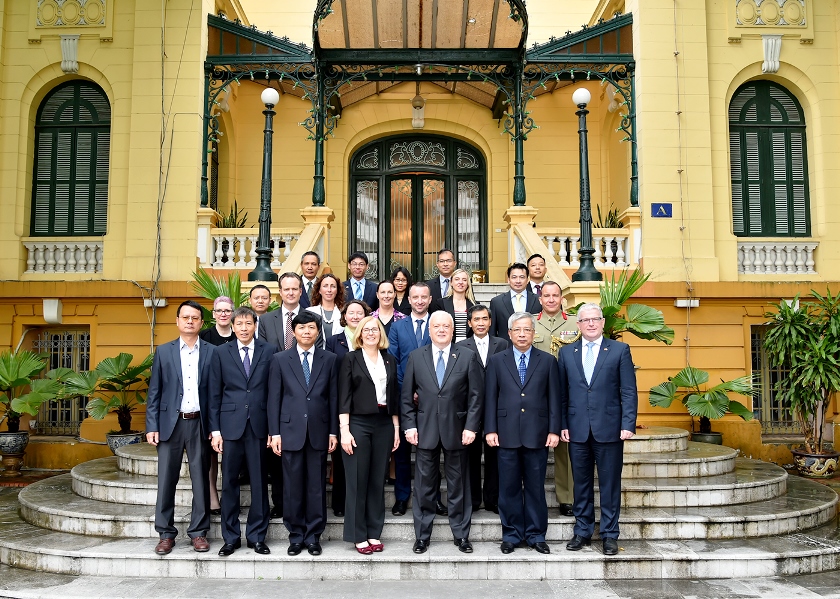 The Australian side was led by Department of Foreign Affairs and Trade Deputy Secretary Mr Gary Quinlan AO and Deputy Secretary of Defence Ms Rebecca Skinner. The Vietnamese side was led by Vice Minister of Foreign Affairs Mr Dang Dinh Quy, and Vice Minister of Defence Senior Lieutenant General Nguyen Chi Vinh.