Coming Events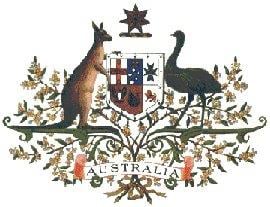 Australia Day 2017 – An invitation to all Australians living in Vietnam
The Australian Embassy Vietnam would like to acknowledge the significant contributions of the Australian diaspora towards the Australia-Vietnam relationship by inviting Australian passport holders to the Embassy Compound, 8 Dao Tan, Ba Dinh, Hanoi, on 24 January 2017 from 5:30pm to 8:30pm for an Australia Day BBQ.
Guests will enjoy a complimentary drink upon arrival and an Aussie BBQ. Beverages will also be available for purchase from Matilda's Bar, with proceeds to be donated to a local charity.
Registrations are essential – please email australianembassy.hanoi@dfat.gov.au with your name and Australian passport number. Immediate family members who are not Australian citizens are also welcome to attend, accompanied by an Australian. Please also register their names and nationalities.
Registrations will close Thursday 19 January 2017, however places are strictly limited and will be allocated on a first-come-first-served basis. Please feel free to forward this invitation to any Australians currently residing in Vietnam.
Previous Events Held by the Embassy
40th anniversary of diplomatic relations
Australia and Vietnam have a 40-year partnership marked by friendship and cooperation in many areas. The relationship continues to grow and has a bright future. Vietnam is the Australia International Cultural Council's (AICC) focus country program for 2013. The program will showcase Australia's creativity and diversity and creates a platform for future exchange and collaboration.
40th anniversary program events and information
Culture and recreation in Australia
Directory of Australian cultural organisations and resources